Producers Rachel NíChuinn and Eoin O Kelly write about this weekend's Lyric Feature, The Woods and Grandma, which is a radio progamme about an opera about a radio programme - and how the idea was born when Rachel saw Cal Folger Day at the Dublin Fringe Festival in 2017 - listen to The Woods and Grandma above.
A few years ago, Cal Folger Day sang some songs from her verbatim pop opera in a crowded little room in the Workman's Club. Cal was excitedly giving context and background before each song. The lyrics were all taken from a radio documentary made by RTE's John Quinn and broadcast on radio 1 in 1995. The documentary featured Lady Gregory's granddaughters, Anne and Katherine, who were then in their late 80s, walking around their old home in Coole Park. Their stories are those of an idyllic childhood spent with their grandmother in a house whose visitors at that time would have included many of the great figures of the Irish cultural revival, figures like WB Yeats and George Bernard Shaw.
We need your consent to load this YouTube contentWe use YouTube to manage extra content that can set cookies on your device and collect data about your activity. Please review their details and accept them to load the content.Manage Preferences
The music and the settings of the songs were written by Cal using some tricks she had gleaned from a close study of a 100-year-old book of drawing room songs by Cecil Sharp. Cecil Sharp was an English folk song collector of the first folk revival which happened early in the 20th Century. Sharp collected over a thousand songs from around what was then the British Isles and arranged them into songbooks which the middle classes would sing around their pianos. This was long before the advent of Pinterest. The songs of Cecil Sharp provided a kind of template which Cal used in a skewed way to render in music the voices of the two ladies of Galway.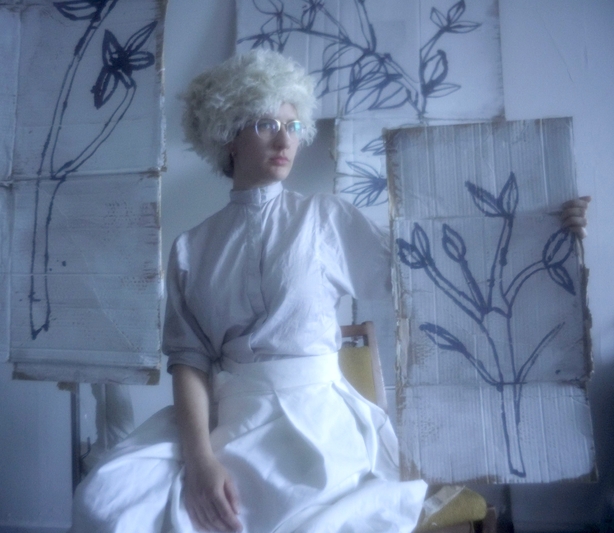 It felt like this was a radio show in itself waiting to be brought back to the airwaves. Here is this magical full circle; inspired by radio and in turn hoping to inspire a new radio audience. The programme, apart from being about the opera and the art of composition, is also very much a call to arms or to pens or to keys or to pots and pans. At the heart of our program-making body, we wanted to make something that both elevated and demystified acts of human creativity and that also showed people that any facet of their lives could be co-opted or cornered into becoming a shore of resources with which to tackle the imposing white wall, or page or table.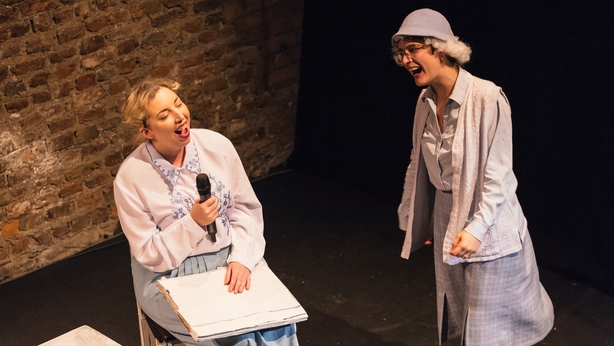 Cal's enthusiasm for her source material is refreshing and engaging. She sits at the piano with fellow composer Anna Clock and they discuss how the songs of Cecil Sharp shaped the opera. Seated as they are at the piano they provide a kind of contemporary foil for the original two women whose tales provide the content for their songs. Much of the charm of the original radio documentary Two Ladies of Galway hangs on the wonderful relationship between the two elderly sisters. Our new hosts, Anna and Cal recall the same playfulness and mutual affection.
The verbatim aspect of this pop opera is an ode to the human voice and specifically to the voices of these two elderly ladies. Cal's treatment of their voices and words has elevated their rather domestic chat into something venerable and elaborate – an opera! Radio is the natural home for this homage to the human voice in speech and in song.
Listen back to more from The Lyric Feature here.