Rough Magic's Lynne Parker writes for Culture about her new production of Marina Carr's Hecuba, just before they turn the Greek tragedy on its head for this year's Dublin Theatre Festival...
Many years ago I directed a production of The Trojan Women, an earlier version of Hecuba, for the Abbey; it was performed by a young cast with huge commitment and passion, and expressed through music and poetry – that was the way we felt able to engage with the horrific aftermath of conflict.
Watch: Director Lynne Parker and playwright Marina Carr discuss reimagining the story of Hecuba, Queen of Troy, for the 21st century
That was in the 1990s, and a reach for hope seemed appropriate. Things are very different now. I've been struck by how many theatre artists are talking to me about projects that attempt to deal with the desperate sense of general uncertainty. It's all-pervasive, whether because the Amazon rainforest is burning, or because hard-won gains in human rights are under threat; or because it seems that political structures are increasingly fragile. Last month I heard of three boys, found strapped under a truck in an Irish city - they were lucky to be alive, and they had no idea where or what they were emerging into. Hecuba and her daughters were enslaved and transported by ship - today people are desperate enough to seek sanctuary by clinging to the undercarriage of an aircraft.
We have always delighted in dark satire, but there are things that go beyond comedy. Hecuba inhabits that territory.
The story of the women of Troy, over two thousand years old, has a disturbing affinity with the global upheaval and forced migration of our modern world. Every day catastrophe draws closer. Syrians have suffered eight years of devastation - once they were just like us, and that's a key to our approach with this production.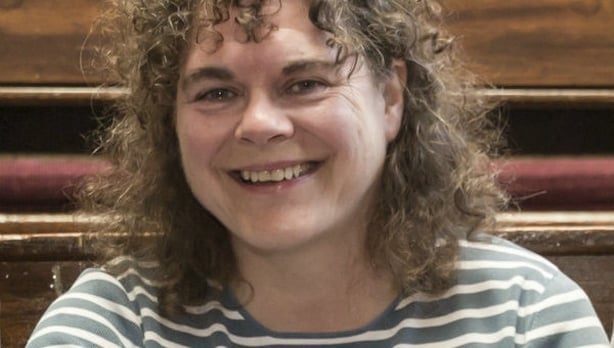 Marina Carr has created a new kind of dramatic dialogue in Hecuba and this, even more than the play's powerful relevance, is what attracted me first. It's a very particular technique, involving parallel timeframes. So the dialogue contains spoken exchanges that occurred in the recent past, the simultaneous unspoken thoughts of the characters and the thought spoken to the audience in the present tense. It's exciting to experience - and very, very immediate.
It brings us right into the thought processes of mythic characters, focusing on the entirely human impulses of extraordinary people. They become, not domestic or ordinary, but recognisable to us as reflections of how we ourselves might behave or feel, making it possible for us to imagine ourselves in that kind of extremity. These characters are people who speak and feel as we do, and to whose thoughts and motivations we have complete access. I hadn't seen anything done in quite that way before.
Watch: Playwright Marina Carr and actor Aislín McGuckin discuss the myths around the fabled Queen of Troy, during rehearsals for Hecuba
Hecuba will be staged in Project Arts Centre - where so many Rough Magic productions have been produced, in a space familiar to us and to our audience. We frequently disrupt that space - this time we aim to create a sense of the dystopian world beyond the building and an impression of a world that has ceased to be familiar. That's the context to the production – its endeavour is to bring ourselves and our audience to the point of asking – what if this was happening to me?
We have always delighted in dark satire, but there are things that go beyond comedy. Hecuba inhabits that territory. It's about complex, conflicted people, so it isn't without humour, but it looks unflinchingly at the banal forces that enable destruction and moral collapse.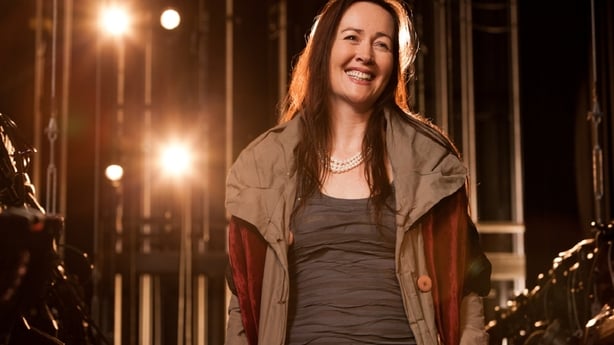 I have a wonderful cast and creative team of some of Ireland's most formidable talents - and we are fully aware of the privilege and responsibility of telling this story. All we can do is be truthful to it. We are all in the same space, literally and metaphorically; we can't duplicate the suffering of these people, but we can tap into the sympathetic imagination, and lived experience, of everyone in the room. The story will be told, as it has been through thousands of years, in the here and now.
Rough Magic present the Irish premiere of Marina Carr's Hecuba at Project Arts Centre from September 27th - 5th October, as part of Dublin Theatre Festival - find out more here.