Rosie Gogan-Keogh, Director of popular gallery, studio, art and lifestyle store Hen's Teeth, writes for Culture about the urgent need for creative space in the capital, and their search for a new premises.
2018 ended on a high for us at Hen's Teeth, our gallery, store and studio. We had spent the year flexing every creative and physical muscle we had, pulling apart our ground floor shop in our five-story building on Fade Street to host, curate and transform the space for exhibitions, pop-ups, live broadcasts, performances and sound lounges. While in the upstairs offices, we honed our studio skills working with artists, producing events and cultural experiences.
This Sunday from 5pm, we're turning our store in to a faded Italian restaurant for 1 night only. 12 courses, 2 drinks & a limited edition zine by Junior Magazine. A celebration of theatre, food and art.https://t.co/TkUAyhfObo#popup #foodie #irishfood #zine #limitededition pic.twitter.com/0vGNriTtm2

— Hen's Teeth (@Hensteethstore) October 15, 2018
We were determined to do as much as we possibly could during our short-term lease in this city centre location, so by the time we had to leave, we would have left our mark in some way.
2019 started a little differently. We were very aware of the impending doom of having to find a new home for our growing business. The conversation had been humming for a while about the increasing lack of property and cultural spaces in Dublin: we had said farewell to the Dublin Flea and Block T and important clubs like Hangar and District 8; there was the proposed planning permission withdrawal of the Bernard Shaw's outside space (a place where the seeds of our business were first planted); not to mention the spread of homogenous bars, restaurants and hotels operated by hugely wealthy organisations that no independents could compete with on budget.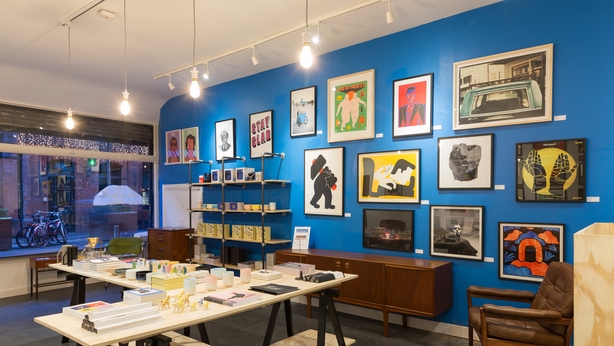 The hunt for a new premises first took us to neighbouring streets in Dublin 2 where in some places rents were now quadruple for smaller, less convenient properties. We looked at new builds in the docklands, Georgian townhouses further out on the north and south-sides, neighbourhood cafés with offices upstairs, and prime retail spaces where we would spend our days at desks in dingy basements.
Each time, we left even more daunted by the cost and limits of the space available. It felt that any step we made, would look like a step backward. A blow for all of the work we had put in and how optimistic we felt about the future of our business.
We began to weigh up exactly what it was Hen's Teeth had become. Was it a shopfront on a city centre street? Or nine people in an office? Or were we trying to build something more? And then we found somewhere. Our dream space.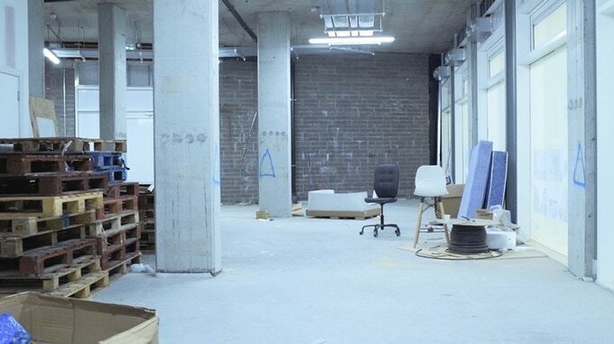 Despite it being an empty concrete shell with taped up windows, we all instantly pictured how our now multi-faceted business could slot in and continue to grow there. Located on the ground floor of a new build in Blackpitts, the 2,600sq-ft property is an evolution in what we do. It's open plan so we can have a gallery, café and studio with everything modular so we can change the space to suit the exhibition or event we have on.
As a start-up that's never received any funding, we rely on commercial sales and brand partnerships and invest back into purely artistic projects so we've launched a Kickstarter to help fund this move and develop this new cultural hub for the city. We're offering a range of rewards from limited edition tees and prints to vouchers worth more than you spend and a private dinner for 25.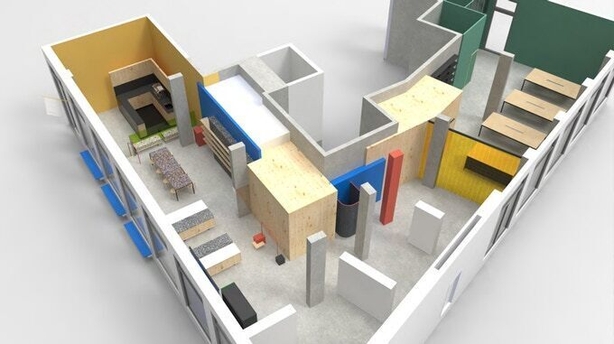 I was commissioned this summer to write a feature on contemporary Irish culture for an American travel magazine called Stranger's Guide. The California-based editor said she had been struck by the creativity during her time in Ireland; that it reminded her more of a Berlin than the twee impression she had been sold from afar. Taking time to reflect on all of the good things happening here right now, I couldn't help but feel the editor's zeal: the renewed optimism, spirit and ingenuity that sometimes it takes an outsider to point out.
Our generation was the one that saw the majority of our contemporaries leave 10 years ago. It now feels like there's a reason for them to return. I just hope there's space for them when they do.
Find out more about Hen's Teeth's A New Cultural Space for Dublin Kickstarter campaign here.