Nicholas Blincoe's credentials when it comes to documenting life within the Middle East are virtually unquestionable. His 2017 book Bethlehem, which chronicled the history of the city, was praised for its thoroughness by the New York Times, praise which can be equally apportioned to his examination of football's emergence in Israel and Palestine, writes Damien O'Meara.
Make no mistake from the outset; this is a comprehensively-researched book of historical record more so than a socio-cultural weighted examination of the place sport can play in the fabric of one of the most contested areas on the planet. It is, however, a book which may require a beginner's knowledge of the history of the territory, a fact of life which may have passed me by whilst studying Leaving Cert history.
There are elements to the tale which won't surprise anyone who has examined the growth of Association Football internationally. The unquestionable influence of the British in bringing the game to the masses and soccer's place within the adoption and concept of Muscular Christianity, the belief that the promotion of athleticism would in someway lead to the nurturing of more complete generation of young men.
Yosef Yekutieli, the founder of the Maccabiah games, is in large part the central figure for using sport, soccer in particular, to achieve international success and recognition. He formed the original Palestine Football Association, which was renamed the Israel Football Association when the state of Israel was formed in 1948.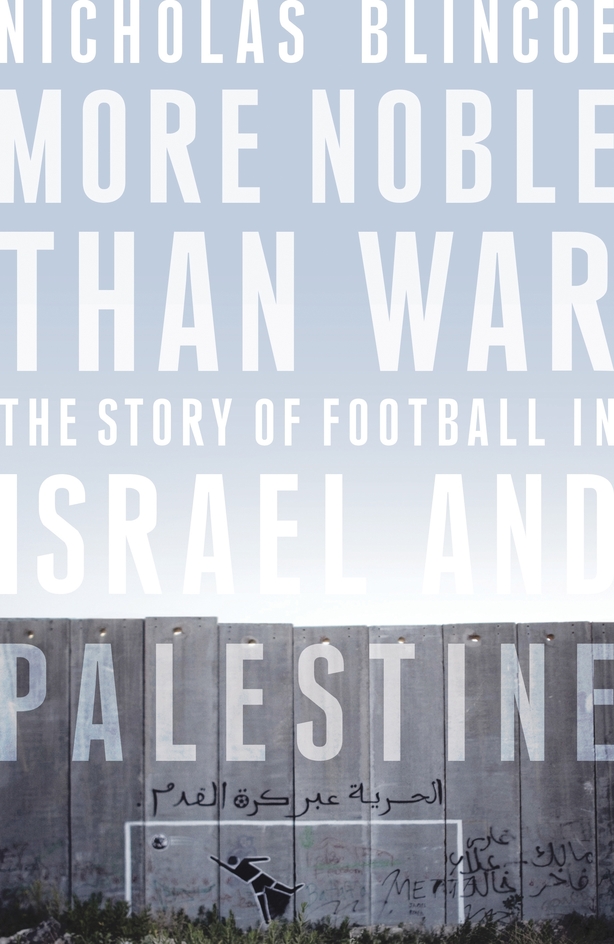 Yekutieli found it difficult to fulfill his ambitions through the International Olympic Committee, discovering in FIFA an easier door to open. The growing Boy Scouts movement also helped, an interesting sub-plot in the story.
James Montague's When Friday Comes: Football In The War Zone has long been my default 'go to' work in terms of criminally ignored or underappreciated books on this subject, and it's a brilliant journey through the place that football occupies in countries affected by conflict. I mention it by contrast with this work, in which the rivalries are examined, the challenges of border crossings for transient players and the scheduling of games in a turbulent environment are detailed.
However, I found myself hungry for more on the escapism the sport provides, its role on both sides of the societal divide. Blincoe's study left me wanting more on how soccer has been employed as a vehicle for unifying young people from either side of the political divide.
Nevertheless, More Noble Than War is a well-executed study which should be of interest to anyone interested in the history of Israel, Palestine and the wider region.
Damien O'Meara