And how was your week? Here's our handy tipsheet of Cultural musts...
MAVIS STAPLES LIVE
You should never pass up on the opportunity to see a proper living legend, and incomparable R&B and gospel goddess Mavis has been enjoying a renaissance in recent years, with a series of acclaimed albums and collaborations with everyone from Jeff Tweedy to Hozier - she's at The Olympia, Dublin this Sunday night (June 23rd) and if you hurry you just might snag a ticket... You won't regret it.
KEANU REEVES AS DUKE KABOOM IN TOY STORY 4
He's just had his biggest box-office hit since The Matrix with John Wick 3, and stole the show playing himself in Netflix rom-com Always Be My Maybe - now the Keanaissance reaches new heights as he voices a troubled Canadian daredevil in Pixar's latest instant classic - next up, Bill & Ted 3, a Saint Laurent modeling campaign, an XBox game (Cyberpunk 2077) and a Marvel movie!
PINK FLYING HIGH (LITERALLY)
Sometimes, you forget how massive certain artists are... The mighty Pink sold out a massive outdoor show at the RDS with a minimum of fuss and the greatest of ease.
This is my favourite picture from #Pink tonight. What an incredible performer. ❤️❤️❤️ pic.twitter.com/8JmsQUtLtD

— Jenny Darmody (@Jenny_Darmody) June 18, 2019
SHEPHERD IN A SHEEPSKIN VEST BY BILL CALLAHAN
The new record from the man formerly known as Smog is so laid back, it's positively horizontal, further making the case for Callahan as a songwriting genius of the finest caliber. Take a deeper dive into his formidable back catalogue, and don't miss his Vicar Street show in September.
EMMA THOMPSON RULES
The two-time Oscar winner is definitely having a moment, what with a scene-stealing role on the big screen in Late Night, and an award-worthy turn in the BBC's stunning Years And Years - she even walks away from the new Men In Black movie with her dignity intact. She also smashed her recent Saturday Night Live hosting gig (see below) and has written the next big movie musical, Last Christmas, out this December.
ACKLEY BRIDGE
Channel 4's smart and savvy multicultural soap opera for young people has gained something resembling a fanatical cult following - it's more Grange Hill than Hollyoaks. The third series just kicked off, and you can binge every episode to date on All4 here.
HAMLET HITS NYC
Ruth Negga packed out The Gate Theatre last year with her ferocious take on Shakespeare's great Dane - now the acclaimed production is set to hit St. Ann's Warehouse in Brooklyn next February - around the same that Conor McPherson's Bob Dylan-inspired hit Girl From The North Country lands on Broadway. Book that trip now...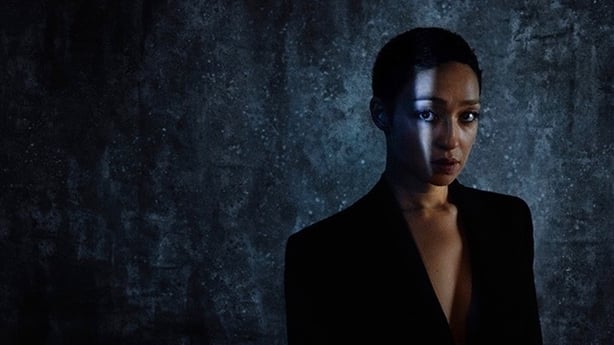 IDAHO BY EMILY RUSKOVICH
The debut novel from the thirtysomething US author was a surprise winner of this year's €100,000 International Dublin Literary Award. Public libraries around the world nominate their favourite novels for the longlist, with 141 books making the cut this year - Idaho was submitted for the prize by a single library, in Bruges, Belgium. And it might just be the summer read you've been been looking for. She talks to RTÉ Arena below...
JACK REYNOR IN MIDSOMMAR
He broke out in What Richard Did, then broke into Hollywood via a Transformers movie - now Dubliner Jack Reynor has landed the lead in the buzzy new horror movie from the director of Hereditary, and the advance word suggests that it's absolutely terrifying. he's just directed his first short film, too. And he's still only 27.
THE JUNIOR SHOW
Their first gig, earlier this month, supporting Soda Blonde (formerly Little Green Cars) was sold out. Their indie rock sound is influenced by the likes of Big Star, Bowie and Bon Iver, and their debut single O Me was Dan Hegarty's Tune Of The Week on 2fm's The Alternative. You might want to get in early on this one...