DJ, broadcaster, filmmaker and all-round legend Donal Dineen has been making a noise of late with his massively popular Tiny Dancer events, which feature DJ sets aimed at kids aged 0-9. Ahead of the next Tiny Dancer happening at Dublin's Project Arts Centre on June 29th, Donal writes for Culture about the inspiration behind the project - and listen to his Tiny Dancer Spotify playlist here.
Journeys into sound begin in all sorts of inauspicious places. As luck would have it, mine began on a musical ley line in the beautiful coastal town of Lahinch. It was 1984 and Lisdoonvarna was the song of the Summer. 'If it's music you want you want, you should go to Clare', Christy sang. He sounded like he knew the score. So we followed the signs and struck out for the Banner. The unremarkable double doors of Lahinch Community Centre didn't look like a portal to another worldbut that's what they turned out to be. To coin a phrase, that was the night everything changed. Disco number one. I would like to call it a club or gig but in name and nature it was most definitely a D.I.S.C.O.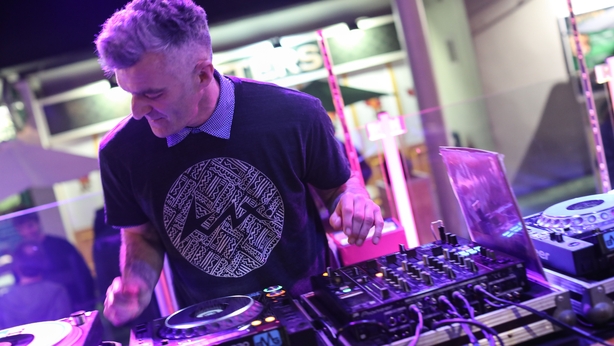 The radio had been my friend for a few years at that stage but this was music with bells and whistles on and my mind was freshly blown. The world I had left behind continued to spin on its usual axis but mine was now turning upside down and inside out at forty-five revolutions per minute. Up until that point music was something that existed between me and my transistor radio or between my ears on a walkman. It was entirely personal and not for sharing. The big revelation on that first trip into the eye of the hurricane was seeing the effect that music had on people en masse. I was transfixed. Hearing a sound system for the first time was a very big deal in itself but the sight of people dancing together was equally impactful. The music itself was another story. So overwhelming was the sensory experience that my critical senses were dulled. It scarcely mattered that it was a pile of pants. All that mattered was the fact that I had entered a new world. And a very digable planet it was too. The night ended with me asking for the DJ's autograph. He looked confused. We both were. Time for home. To this day I am struck by how the silence sounds different and the fresh air smells sweeter in the aftermath of the dance. My feeling for that moment harks back to my walk home by the seafront in Lahinch that night. The air I was walking on was full of magic and my head was light with big ideas. To my right the water hit the shoreline as sound waves. The reverberations were only beginning. I got the feeling I was walking on a shining path. I offered up prayers to mythical gods and real ones that one day I could be a DJ too. The dreaming had begun.
DJing is by no means rocket science but like the pressure to raise laughs in comedy, the onus is on you to make people dance. No such pressure at Tiny Dancer.
Three and a half decades later, the dream is still on. I have been blessed with so many opportunities to nice up the dance. I would like to think that the privilege is not lost on me. Hopefully not anyway. Shame on me if it was. Last year one of those same opportunities came my way through Dublin Fringe Festival, Cork Midsummer Festival and Baboró International Arts Festival for Children. Independent Producer Kate Ferris suggested we do a gig together under the name Tiny Dancer. Having put the memory of my own initiation into the world of the dance front and centre of everything I did subsequently in music, I jumped at the chance to be the master of ceremonies at such an event. As well as having considerable experience playing tunes to adults behaving like children, I also had the benefit of raising two actual children of my own on a diet of rock'n'roll. Still, nothing prepared me for the fun that was about to unfold. DJing is by no means rocket science but like the pressure to raise laughs in comedy, the onus is on you to make people dance. No such pressure at Tiny Dancer. The scenes of wild abandon that have unfolded at these gigs have been such a thrill for Kate and I to behold. The lack of self-consciousness and sense of freedom on the part of the kids tends to spread to the adults and soon enough everybody's dancing. That's the ultimate. There is no greater sight to be seen from a DJ booth. Seeing generations dancing together is a special thing. Admittedly there are balloons and bubbles involved but other than that it's the purest kind of joy unconfined.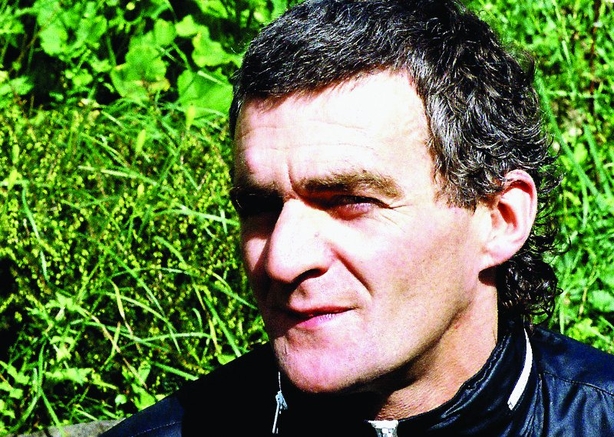 There are no concessions to the pop charts in the musical policy. It's a brief history of dance music in 60 minutes starting off with early rock'n'roll and stopping off all points in between then and now. I may be overstating the effect or perhaps speaking with my Lahinch Boy hat on but i'd like to think that if your first ever dance is toBill Haley and the Comets, there's no turning back! In conjunction with the Project Arts Centre we are hosting a couple of dances on June 29th. We may even make it a regular thing. Come dancing!
Tiny Dancer is at Project Arts Centre on June 29th - more details here.