We may be 3,000 km from County Wexford, writes folklorist Michael Fortune, but we are still at home.
This has been the experience of my other half Aileen Lambert and our three young girls for the past month, where we have been living in the rural community of Branch, on the Cape Shore of Newfoundland.
The Irish-Newfoundland story has been slowly gaining traction in Ireland in recent years and we returned back to Talamh an Éisc for a month to record some of the shared folklore and songs from the South East Irish who settled here.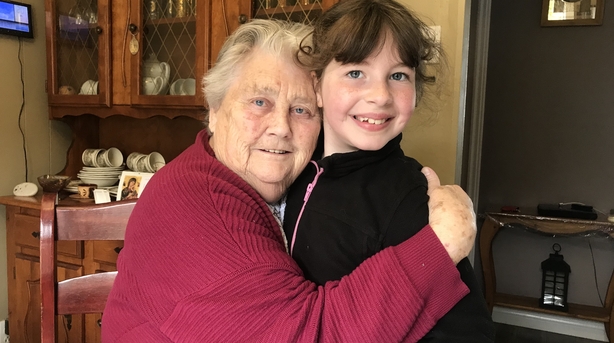 The Irish connection began in the late 18th Century when there was sustained migration of people from our native county of Wexford and neighbouring Waterford, South Kilkenny and South Tipperary. It was in the remote, rural coves and bays in outport Newfoundland that many of these Irish communities settled, bringing with them their speech, dialect, song, music, folklore and built heritage.
Watch: Denis Nash, Branch, Newfoundland sings Patrick Sheehan/The Glens of Aherlow
We first visited in 2006 and 2007 and always noticed a lot of gaps and slippage when it came to the understanding of the impact of Irish culture on the island. Most of the research had been done from people not from the south east and there was a lot of studying in isolation from a North American perspective.
My re-connection began in 2015 when I eventually 'gave in' and decided to go on Facebook, and began to use it to share video clips of my folklore collection work from Wexford; stories, sayings, words etc. Immediately, the material received a huge following, as it received very little representation in mainstream media, but most of all, it wasn't your classic old-school archive/collection work. This was living, breathing material and it was sharable. It wasn't locked in vaults and it was possible to engage with it - folk on the ground could be part of the conversation.
Watch: Eva Linehan, Branch, Newfoundland, on local customs and sayings
Immediately, people from Newfoundland connected with it, as it was similar to their own culture and they didn't have this representation of themselves either. For example, I could now put up a fairy story from Wexford and within seconds it would be on the phone of a 70-year woman in Point Lance, in a remote bay in Newfoundland. Needless to say, every post led to more questions: "Do you use that word?" "How do you pronounce that?"
So it was inevitable that we returned. On a personal level, it is like being at home. There is no disconnect. Meeting older people is like meeting your aunt or uncle that you'd hadn't seen before. They look the same, they walk the same, they sound the same, they behave the same. They may be from Newfoundland, but they are Irish.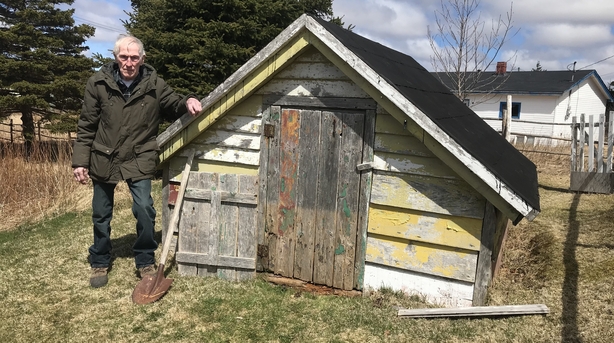 As a collector/recorder, the last number of weeks has been like fishing in a barrel. I'm recording hours of material nearly every day. Their cures, beliefs and customs are almost identical to ours. However, they never knew we had them - and to be fair, we didn't know they had them either. For example, in Wexford it was custom to keep the first drop of rain in May for a cure, while over here it is the first of the snow. Over here, folklore tells us that you wouldn't buy a broom in May, while in Wexford you wouldn't buy a brush. They even brought over the May Bush/May Tree from Wexford, where it still survives in one tiny pocket due to the efforts of two women in their 80s. Even their calendar dates migrated, and you'll find some communities where they still eat colcannon at Hallowe'en, go mumming and hunting the wren on St. Stephen's Day, lighting bonfires on Hallowe'en night… the examples are endless.
They look the same, they walk the same, they sound the same, they behave the same. They may be from Newfoundland, but they are Irish.
As for the accent, it's incredible, especially in the rural communities. The accent, words and sayings will change depending on what area or family you are talking to - to a tuned ear, you'll make out whether they are of Waterford, South Tipperary or Wexford extraction. And aside from the varyings accents, their speech is laced with Gaelic and Old/Middle English words and sayings that their ancestors brought with them in the 18th and 19th century.
Watch: Irish Words for insects, and other words and customs from Point Lance, Newfoundland
For example, they use the word 'some' for 'very' in the exact same way as it is still used in South Wexford (ie, it's some cold today) or the classic use of 'bis' or 'bees' for 'to be' - another word surviving in Wexford Town. The older generations, especially will use words like scraub (scratch), bresney (bundle of sticks), fornent (in front), gom/gomell (fool), sleeven (sly person), rack (comb), geansaí (jumper), baldoon (cat) and banbh (piglet).
The list is endless, and my computer hard drive is aware of this, too. Some of my field work is recorded on a 'big camera', while most is done on the hop on my phone, recorded in the back of a car or in someone's shed. Again, with the help of social media, I have been sharing clips from these chats to give people at home a sense of what we are experiencing here. Thing is, the people here are tuning in too, as they are getting to see a representation of themselves and their particular cultural makeup and identity.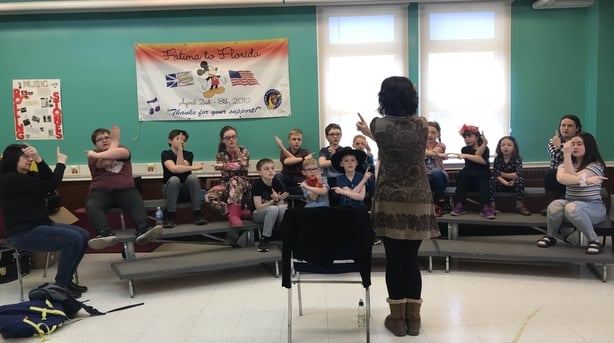 I've included some examples here for you to browse and listen to in your own time. Aileen has been conducting similar research; she has been tracking down and spending time with traditional singers who in the same way, still have songs from the south east in their repertoire that have been forgotten in time in Ireland.
And the most important part of the whole trip has been centred around our three young children, Nellie, Eppie and Nan, who have been taken under the wing of the locals and the local school where they were made Honorary Newfoundlanders and 'screeched in'.
The well here is deep and the love and the connection is even deeper.
Find out more about the folklore collection of Michael Fortune here.