Award-winning author Sarah Webb is also the Family and Children's Programmer for the International Literature Festival Dublin, which runs from May 17-26 - here, she talks about this year's ILFD programme, writing for children, and how meeting your heroes can change your life...
I've been writing for children for over twenty years now. My first book Kids Can Cook was published in 1996, and since then I've written or edited over thirty books, from nursery rhyme collections (A Sailor Went to Sea, Sea, Sea) to young teen novels (Ask Amy Green) and last year, a non-fiction book about amazing Irish women (Blazing a Trail: Irish Women Who Changed the World).
During this time I've also worked as a programmer for many different organisations and festivals, most recently for ILFDublin (International Literature Festival Dublin).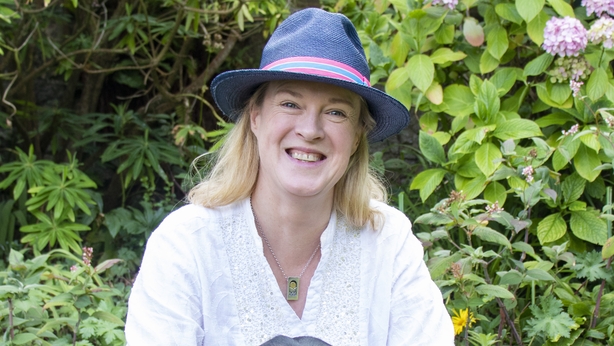 The two have always gone nicely hand in hand. Why? Because it's enabled me to meet and listen to some of the greatest names in children's books, such as Jacqueline Wilson, Michael Morpurgo and Eoin Colfer. Children are particularly impressed when I tell them about my dinner with JK Rowling!
But only one those meetings changed my life. In 1996, when I was a young children's bookseller in Waterstone's on Dawson Street, Dublin (a shop that sadly no longer exists), I had the great pleasure of meeting Judy Blume. I arranged a school event for her - she was brilliant, naturally - and after the event we had lunch together.
It's not often in this life that we get to meet our creative heroes. It can be life changing – it certainly was for me.
I was a single mum at the time, and finding it hard to juggle work and looking after my toddler son. I told her that one day I'd love to write a book. "Write for children," she said. "They're the best audience ever. And I think you'd be great at it."
I took her encouragement to heart. Not long after that, Kids Can Cook was on the bookshelves. Having a book published was the second most exciting thing that had ever happened to me, after having my son, and over twenty years on, I'm still writing.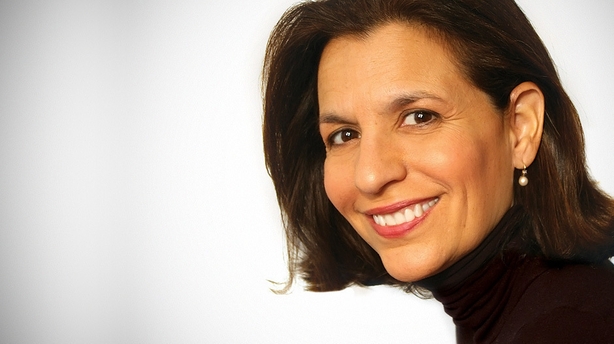 This year at ILFDublin we welcome another incredible American writer to Dublin – RJ Palacio, author of Wonder. Her mantra is 'When given the choice between being right or being kind, choose kind'. Her books are read by children all over the countr,y and I can't wait to hear what she has to say about the nuts and bolts of writing. I guess I'm hoping for another Judy Blume moment!
Live literature events make books come alive for children and teenagers. It's not often in this life that we get to meet our creative heroes. It can be life changing – it certainly was for me. So please do bring them along to ILFDublin. Children's events are inspiring, life-affirming and most of all, fun!
Here are some of my top recommendations at this year's ILDF:
Meet Mr Gum with Andy Stanton (Age 6+)
Sat 18th May at 2pm, Smock Alley Theatre
Do you love wild, silly stories packed full of fun? Then we've got the just the thing for you! Andy Stanton is known for his hilarious and inspiring events. Endlessly inventive and laugh-out-loud funny, his brilliant and best-selling Mr Gum series has won two Blue Peter Book Awards and the Roald Dahl Funny Prize.
What a World! Authors 4 Oceans (Age 9+)
Sun 19th May at 12pm, Smock Alley Theatre
Our world is full of remarkable animals and our seas are teaming with life. But how can we look after them?
Lauren St John and Robin Stevens from Authors 4 Oceans talk about how they are raising awareness of our seas, and 12 year-old coastal crusader Flossie Donnelly talks about her work on Dublin beaches.
Kate DiCamillo in conversation with Shane Hegarty
Sat 25th May at 2pm, Liberty Hall
Kate's books evoke wonder in every reader, young and old. Don't miss this rare opportunity to hear one of the greats of children's literature! Kate DiCamillo is one of America's most beloved writers, with almost 30 million books in print worldwide. She is a former National Ambassador for Young People's Literature, and twice winner of the Newbery Medal, for The Tale of Despereaux and Flora & Ulysses.
ILFDublin runs from 17-26 May - find out more here.