Broadcaster and DJ Peter Curtin writes for Culture about his new compilation showcasing some of the unsung heroes of the Irish music scene.
Buntús Rince: Explorations in Irish Jazz, Fusion & Folk initially started as an idea to see if there was the possibility of curating a compilation consisting entirely of jazz music released in Ireland in the 1960s and 1970s. The finished compilation ends up telling the story of an overlooked underground scene in Ireland that produced some of our most extraordinary musicians who were heavily influenced by the sounds of American jazz, soul and pop.
Watch: Sonny Condell on Studio 2, presented by Pat Kenny, originally broadcast on RTE in 1978:
Music is my passion, and I've been collecting records of all different styles from all corners of the globe for almost twenty years, but it's only recently that I actually started to sit up and take up notice of the rare gems that were produced in this country.
A chance conversation with producer Mike Slott 13 years ago was the catalyst to begin that journey. Mike had just produced a track called Part of the World for his group Heralds of Change that included an infectious horn sample. Intrigued, I asked him for the origin of the track and was pleasantly surprised to discover that it was actually written by his father Mike Nolan, for Irish jazz group the Noel Kelehan Quintet.
Watch: The Noel Kelehan Quintet live, from Jazz From Trinity College, originally broadcast in 1980 - with Frank Hess (bass), Noel Kelehan (piano) Mike Nolan (flugelhorn), Keith Donald (saxophone)
Scratching the surface a little deeper revealed a rich tapestry of sounds. Ireland had a small but vibrant jazz scene in the 1960s and 1970s that was created and nurtured by exceptional players such as Louis Stewart and Noel Kelehan. Unfortunately, the opportunities in Ireland for these talented artists were very limited despite their high level of musicianship, with many of them having to do 'undignified work' as Louis Stewart put it to survive.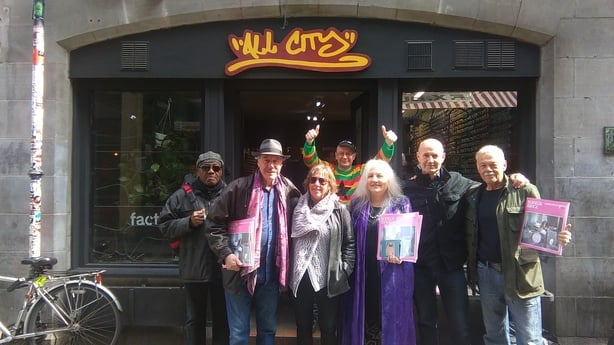 Luckily for us, recordings of their music exist even though it wasn't until the mid-1970s that their perseverance and hard graft was finally recognised. Louis Stewart released a few albums, Noel Kelehan was thankfully persuaded by producer John D'Ardis to record an album and the soaring flute playing of Brian Dunning can be found on an album from drummer John Wadham.
Listen: Mr Sleep by Rosemarie Taylor, from Buntús Rince: Explorations in Irish Jazz, Fusion & Folk:
Concurrently during that period in the mid-1970s, a younger generation of Irish musicians were exploring the modern stylings of jazz-fusion, influenced by the likes of Chick Corea, Weather Report and Herbie Hancock. A core group would end up recording three albums in 1976/77. Supply Demand & Curve, led by multi-instrumentalist Jolyon Jackson would release their keyboard-driven eponymous album in 1976 and members of the group including Jolyon, Brian Masterson and Greg Boland turned up on albums from Rosemarie Taylor and Sonny Condell in what was a fruitful period of recording.
Watch: Jolyon Jackson performs on Aisling Gheal, originally broadcast in 1978:
These records form the backbone of this compilation along with other outliers from the likes of Mellow Candle, Granny's Intentions and Dr. Strangely Strange showing Ireland's capability at that time for producing some exceptional, progressive folk music.
In seeking out these tracks, I was fortunate enough to meet some of the musicians, who relayed stories of releasing music in a very different Ireland. Many of the tracks on this compilation only received small local releases and have since become very collectable and expensive. A lot of this music unfortunately didn't get the traction or attention that it deserved when it was first released. Hopefully, this new project as part of the Allchival series on All City Records will shed a light on an under-appreciated facet of Ireland's music history and bring it to a much wider audience.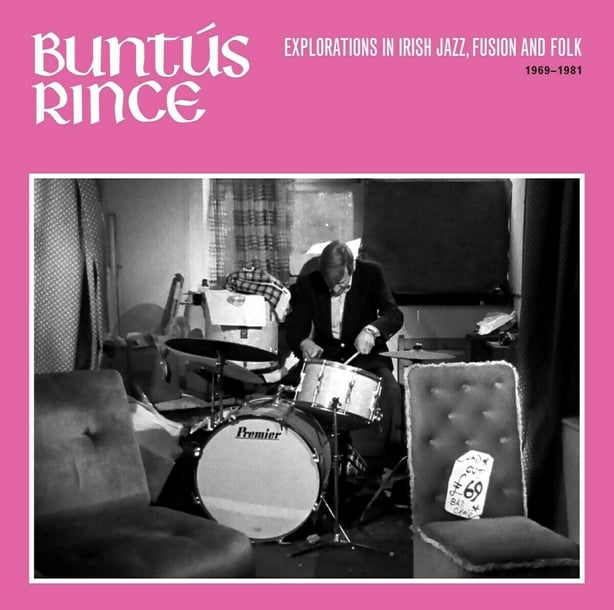 Buntús Rince: Explorations in Irish Jazz, Fusion & Folk is out now, via All City Records - find out more here.