Last Ones Left Alive is Sarah Davis Goff's unnerving dystopian tale of a post-apocalyptic Ireland and the struggle of one strong willed young girl, Orpen, to find her place in it.Grace Keane has been engrossed.
Akin to the skin prickling unease and bleakness of Cormac Mc McCarthy's The Road meshed together with Paul Lynch's Famine novel Grace, Goff manages to create an unsettling bleak and desolate end of world scenario with inherently Irish elements, as we join this young heroine on her journey of self-discovery and survival.
The year is unknown, but what is certain is that the world is very unlike the world of the past. Old barely legible signs, roads over-grown by nature and desolate dust-covered shells of houses are all that remains of the world before, before it ended.
Orpen has been raised on the west coast island of Slanbeg by her mother and Maeve, safe there because she is off the mainland. Her childhood was one of immense love, of rock pools, games in the outdoors and stories.
As she becomes older, the fireside stories and fairy tales are no longer told the same way, the monsters in are real and pose a threat. The demonic Skrake on the mainland are a lethal menace which has ravaged the country - one which she must train to fight against if she is to survive.
Through flashbacks, the reader gains a sense of what life on the island was like for this small family. Drilled into Orpen at a young age are the facts - Skrake are dangerous, people are dangerous and men are especially dangerous. This dichotomy is also evident in Orpen herself. Once training kicks in, on the road Orpen can be an unsavoury character, she is a product of her time, although she doesn't even really realise what that means.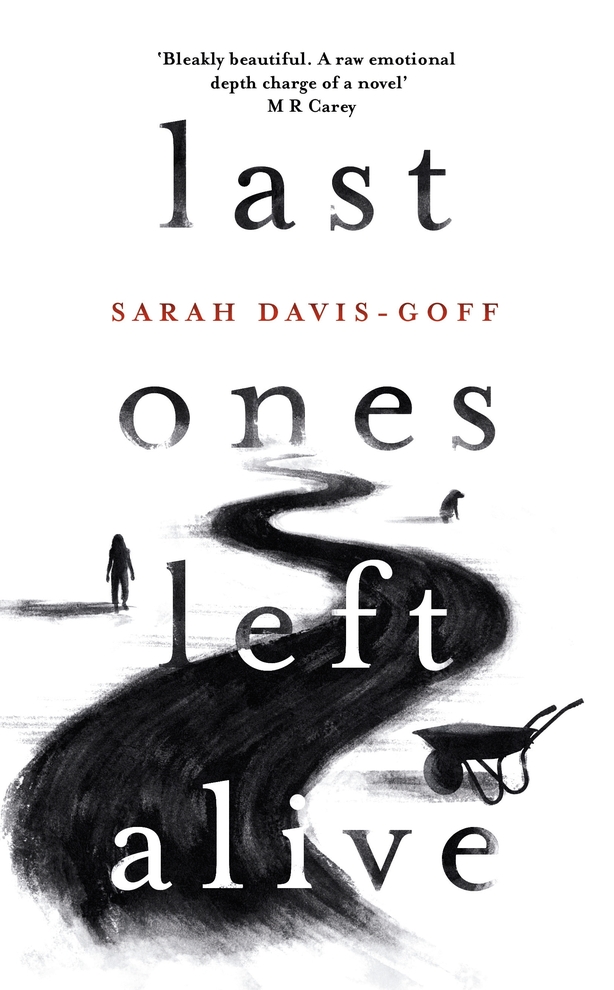 When Maeve is bitten by a Skrake, Orpen is forced to go out on her own and put all her training to the test - kill Maeve before her transformation takes place and she in turn kills Orpen. Orpen is at a loss, and has no idea whether the zombie-like-creatures have destroyed every living thing or if anything survives on the mainland. She loads Maeve's half-dead body into a wheelbarrow and with her dog Danger at her side, embarks on a lonely and treacherous journey.
A mythical place of survivors known as Phoenix City in the East tantalizes Orpen with the possibility of opportunities, but there are suggestions that all that exists there is a different version of dystopia, one of limited Handmaid's Tale-type realities.
While this is a dark and grim tale, it is not as extreme as the two novels mentioned above, it sucks you in and becomes a real page-turner. Orpen doesn't know the full story of what happened and doesn't have all the answers - the author leave hints for the readers to pick up on, because as readers we are from the world that Orpen doesn't even know existed.
Last Ones Left Alive prompts the questions: what is the difference between paradise and hell, and can one be considered the other? Despite its straightforward plot, it keeps the reader guessing, unsure which way the tale will go. At just shy of 300 pages, this is an engrossing book and thoroughly enjoyable read, easily read in one or two sittings.