Ireland has a deep-rooted tradition of storytelling, reaching back over thousands of years - so it's only right that this year's St. Patrick's Festival is chock-full of events celebrating our rich, diverse and enchanting culture.
Here are 7 cultural events not to be missed at this year's bash, which takes place from March 14th-18th.
Terra Firmish
Where and when? Smock Alley Theatre, Friday 15th March.
Commissioned by St. Patrick's Festival and The Arts Council, Terra Firmish is a new contemporary music and dance performance written by Seán Mac Erlaine in collaboration with visual artist Michelle Browne and choreographer Emma O'Kane. Terra Firmish is a poetic interpretation of the true story of a sinking church on Inis Oírr, the smallest of the Aran Islands. Mac Erlaine performs woodwinds and electronics, Maeve Gilchrist plays the harp, Alex Petcu is on marimba and percussion, while dancer Emma O'Kane performs.
Cormac Begley & Friends
When and where? Pepper Canister Church, Thursday 14th March.
A night of musical stories and magical tunes in the company of Cormac Begley and friends, in conversation with Donal Dineen. Begley is a bass, baritone, treble and piccolo concertina player of great virtuosity from a legendary West-Kerry musical family, his passionate style of playing straddling both traditional and contemporary styles. For this special performance he will be teaming up with friends old and new for an evening of soulful music: guests include Lisa O'Neill, Liam Ó Maonlaí, Libby McCrohan and Stephen James Smith.
Abair
When and where? 14th-18th March, various locations around Dublin City.
The Abair series, curated by multi-instrumentalist and singer Macdara Yeates, is a program of traditional singing and storytelling events exploring the oral folk traditions of Ireland, including walking tours, pub sessions and concerts. Events include storyteller Liz Weir and singer Ann Buckley in Glasnevin Cemetery, who will take punters on a journey through death and the afterlife, and performance based storytelling of the lives lived in No.14 Henrietta Street. 14th- 18th of March, Various Locations around Dublin City.
Culture Vultures
When and where? The Sound House, Friday 15th March
Culture Vultures, hosted by pop culture critic/writer Tony Clayton–Lea, promises to captivate minds with music and conversations from two–time Grammy–nominee and Gloaming frontman Iarla Ó Lionáird and acoustic guitar virtuoso, poet and songwriter, Steve Cooney.
This Land
When and where? The Civic Theatre, Tallaght, Friday 15th March, and The Studio, National Concert Hall, Saturday 16th of March.
This Land tells Ireland's oldest myths from people who came to this land from afar. In collaboration with Raymond Keane, singer Farah Elle, Candlelit Theatre and a group of artists recently arrived in Ireland, this event promises to weave Ireland's oldest mythological tales with those of the new people who come to this land today, via an immersive theatrical experience expressed through storytelling, song, spoken word, music and movement.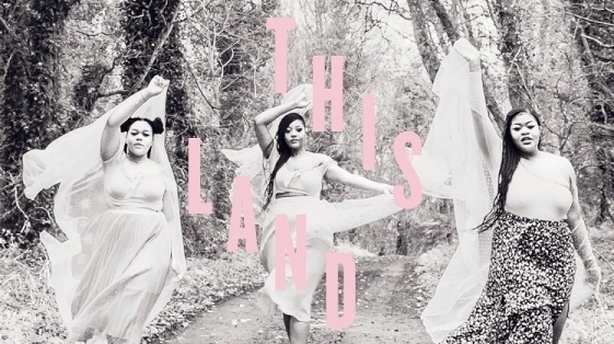 Go here for further information on this year's St. Patrick's Festival programme.