Music & Musicals presenter Aedín Gormley hosted a Q&A with a difference at the Light House Cinema in Dublin with the great cinema composer David Shire.
Shire sat at the piano and was joined by vocalist Suzanne Savage and saxophonist Catherine Sikora for performances of his scores, including classics like The Conversation and All the President's Men, and of his Oscar-winning song It Goes Like it Goes.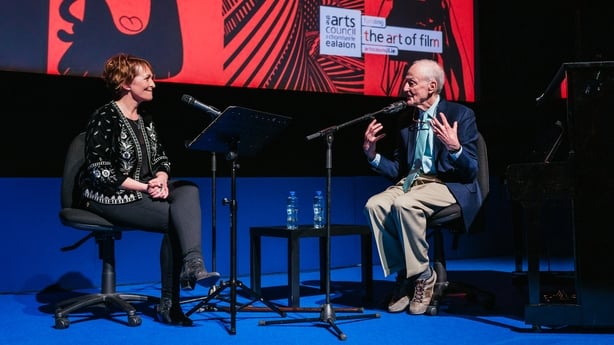 He spoke about his collaborations with directors such as sometime brother-in-law Francis Ford Coppola to the younger David Fincher. Shire also talked about working with Barbra Streisand, his night at the Oscars, working with different lyricists and about how jazz took over from bigger orchestral film scores in the 1970s. A delighted audience also included Shire's wife Didi Conn, star of Grease and recent participant in Dancing on Ice.
Movies & Musicals, RTÉ lyric fm, Saturdays 1 - 4pm - listen back here.