Award-winning author Deirdre Sullivan writes about her new play Wake, a feminist re-telling of Hans Christian Anderson's beloved The Little Mermaid, which receives its world premiere at Galway's Town Hall Studio this week.
One of the reasons I am drawn to rewriting fairy-tales is the potency of a story encountered in childhood. Not every story is powerful, but the ones that resonate with you tend to stay there. They are formative, in a sense. Fairytales show us what is, and what might be. They excuse and subvert. They teach us who we might become in time.
The Little Mermaid has always been a story that sang to me. Growing up in Galway, the ocean was never far away. Growing up as a girl in the world, it's all too easy to want to change into a different shape, to hold your tongue and try to please others. And it probably helped that Disney's The Little Mermaid was one of the first movies my family ever rented from Xtra Vision in the Westside Shopping Centre. I watched and rewatched it, delighted that the ending that had so disturbed me, had been fixed. That Ariel had won her prince.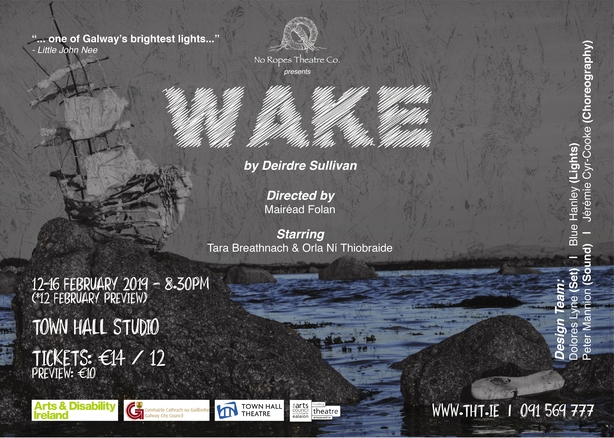 That was probably my first introduction to a retelling that took the bones of a story and covered them in very different meat. And it had a lasting impact- when my collection of fairy-tale retellings, Tangleweed and Brine was being written, it had too many mermaids in it, and I had to choose which version fitted best.
The Little Mermaid has always been a story that sang to me. Growing up in Galway, the ocean was never far away.
But what do you do with a leftover mermaid? I had a piece that was told in two voices, and could be turned into something, maybe - and decided to email a theatre director I had known since school, Mairéad Folan, who had expressed interest in working with me on something. Mairéad is a red-haired force of nature, much like Ariel - the kind of woman who gets things done. So my loose idea for adapting a story morphed, and little by little, draft by draft, it moved away from the traditional retelling and towards something else entirely. A story of sisterhood, and loss, of voice and silence. Of the things we don't put into words.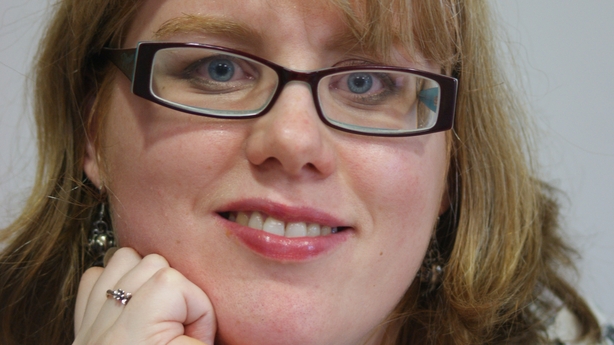 Working on a play is not a lonely process, and I've been blown away by the responses to my work by other artists. Seeing the play partially staged in the Mick Lally theatre last year, as part of Mairéad's FUEL residency, was incredibly helpful in terms of seeing what worked on the page but needed something more or something less on the stage. Wake has been two years in the making and it's come a long way, even from the past Christmas, which I mainly spent in a room, by myself, 'doing the voices' to see what worked (I have a very understanding family).
And the artistry of the cast and crew has brought more texture and feeling to the production than words on a page ever could. From the unique soundscape built by Peter Mannion, the intricate and carefully considered set design by Dolores Lyne, the physical vocabulary Jeremie Cry-Cooke has given to the characters, to Blue Hanley's gorgeous lighting and Fintan's spreadsheets.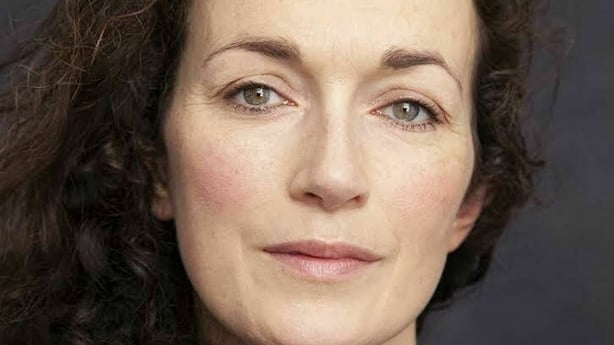 Last weekend, I had the opportunity to see a run through, and the intensity and skill Tara Breathnach and Orla Ní Thiobráide bring to the roles of Catríona and Mara was something else. The words I wrote aren't mine any more. Those women OWNED them, and I couldn't have been happier.
Not bad for something that started out with a spare mermaid, and an old friend.
Deirdre Sullivan's Wake receives its world premiere at Galway's Town Hall Studio from 13th-16th February (with a preview on 12th February) - more details here.