Quarter Block Party producer Caoilian Sherlock writes for Culture about this year's Quarter Block Party, which takes place from Friday 8th to Sunday 10th February.
When Aisling O'Riordan, Eszter Nemethi and Ruairi O'Donovan and I started planning the first Quarter Block Party at the tail end of 2014, we only had a small bit of experience and a huge idea.
We wanted to create a festival that encourages artists to take risks in their practice and with their performances. All four of us at the time were fully engaged in making theatre and dance, writing music or playing in bands. As we individually worked to become artists, we collectively recognised a few obstacles that faced us. The obstacles are familiar sounding and already very well documented. They are tedious things such as arts grants and funding, the lack of opportunities, lack of space to make work, lack of space to show work. The tiresome and well-played-out conundrum for artists is a precarious kind of balance between work which pays and work which often does not pay but which may enhance your career by a small step. It's called "exposure".
Art, activism, politics, performance, heated discussion and open discourse are as sexy as it gets, so why not throw a huge party!
With Quarter Block Party we want to find an answer to some, if not all, of these obstacles. We also wanted to bring a fresh energy to an old, and frankly deteriorating part of Cork City, in North Main Street. For five years we have invited artists from Cork and from abroad to collaborate, who are intrigued by working with the local communities, residents and business owners and interested in working with people on the fringes of society.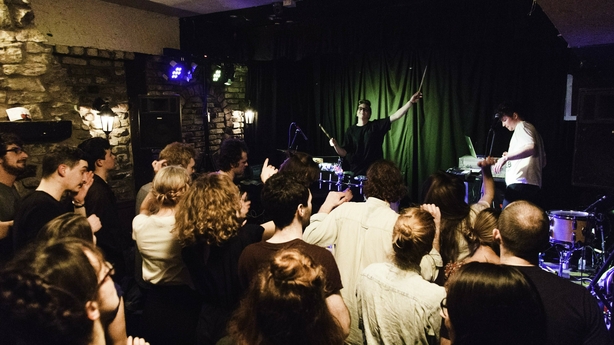 For five years we have celebrated the parts of Cork City that get forgotten, starting with the ideas of artists and growing from there. Since 2014, we have programmed collaborations between architects, historians, academics, ecologists, and economists with jugglers, musicians, dancers and poets. We have collected the stories and the history of old Cork City and each year we have witnessed lengthy discussions about the future of Cork City and other European cities.
Art, activism, politics, performance, heated discussion and open discourse are as sexy as it gets, so why not throw a huge party!
Whether it be urban planning or supporting local artists, as a team we are of the opinion that the energy which often follows the paths first trodden by artists and creatives, can be used to tackle all sorts of obstacles. The first obstacle we tackle is to bring people together. While going out on the weekend of the festival to see music, theatre or dance shows, we hope audiences will engage with the public art, performances and discussion such as the Imaginary Neighbours Parade, the Creating Autism discussion at St. Peter's and Gender R.I.P. which presents a full programme of inclusive informative workshops, exhibitions, talks and zine making that will focus on local and international trans and queer creative communities. Importantly, it must be noted that we wanted to tackle these obstacles by throwing a giant bash each year. A weekend-long event that marks the end of winter and the beginning of spring.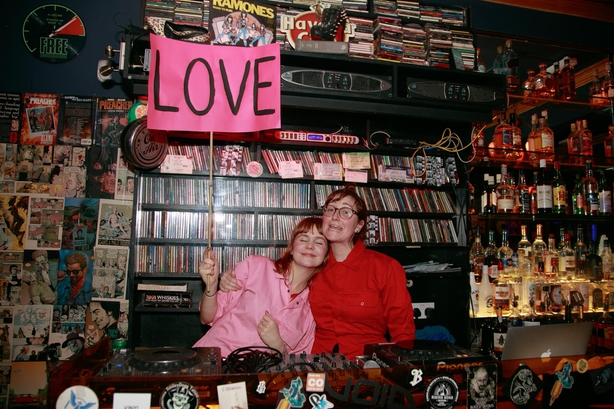 For the fifth year running, Quarter Block Party is set to inject a burst of colour, energy, and life into Cork city, with over 50 high-calibre music, theatre, dance, and public art events featuring some of the finest Irish and International performers. Originally centred in the city's Historic quarter, the 2019 edition will expand across the city, with over 130 artists performing in venues like Plugd at The Roundy, St. Peter's, Coughlan's Bar, An Spáilpín Fánach, Dali Nightclub, Triskel Arts Centre, and streets and shops in-between.
Highlights include the world premiere performance of Drama, Drama, Drama from the dancing duo Lords of Strut; a welcome return from electronic house-pop duo Le Boom; bewitching and dreamlike sounds from Hilary Woods; a (sort of) dance show about flab, double chins and getting your kit off in public from award winning production Fat Blokes; Irish language rap from Kneecap; a tribute to the iconic Sir Henry's at Beats & Sweat; a Fully Automated Luxury Gender Oasis presented by GenderRIP; and a delicate dance duet from Canadian mother and son Ben and Gabi Kamino in M/OTHER. The jam packed three day programme includes a number of FREE events and workshops.
Find out more about Quarter Block Party here.