In this week's episode of the Words Lightly Spoken podcast, Doireann Ní Ghríofa reads her poem While Bleeding - listen to it below.
Throughout 2019, Words Lightly Spoken will broadcast a poem a week, including a number of extended specials made in collaboration with Poetry Ireland. The podcast is funded by the Arts Council, and Doireann Ní Ghríofa's work is published by Dedalus Press - she is also a contributor to the Calling Cards anthology, co-published by The Gallery Press and Poetry Ireland.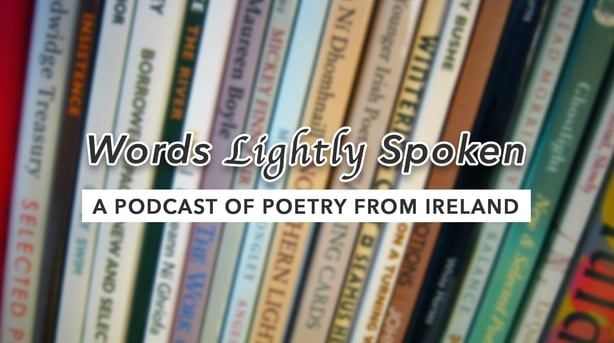 Words Lightly Spoken is available via iTunes and Spotify, or wherever you listen to podcasts - you can also follow the podcast on the Words Lightly Spoken Facebook and Twitter pages, or via the Poetry Ireland website.