Another Fine Mess - Across Trumpland in a Ford Model T is more than a travel book – it's an attempt to give context to the hows and whys of Trump support in America today, writes RTÉ's David Murphy.
Its author Tim Moore embarks on a 6,000-mile journey across the states which voted for President Donald Trump, undertaking the trip in a 1924 Ford Model T.
His reason for this vehicle is because it allows him to combine the story of motoring pioneer Henry Ford and the rise and fall of the Rust Belt states, using the two to explain why a swathe of voters backed Trump.
Each page is peppered with astute observations about everyday life in states filled with dying towns imbued with a sense of hopelessness."United Pentecostal Church of Buna. Too hot to keep changing sign. Sin bad. Jesus good. Details inside," reads one billboard he passes.
The star of the book is 'Mike', the 94-year-old Ford which Moore picks up on the East Coast. He snakes from West Virginia to Michigan before heading south through six states to the Gulf of Mexico. Then he drives north from Texas towards the Canadian border and travels west to the Pacific.
The long-suffering car struggles to reach 39 mph, forcing Moore to stay off highways. It carries him to towns which have been physically, socially and politically bypassed for decades.'Mike', as one might suspect, gives endless trouble and Moore is a self-confessed imbecile when it comes to fixing its multiple faults.
He taps into a network of Ford Model T enthusiasts across the US who volunteer to keep 'Mike' on the road. Due to his schedule's relentless mileage, the car's breakdowns are not always easily fixed. Moore is often stranded in awful motels eating terrible food – but on the plus side, there is a wealth of material from chatting to locals while he waits for spare parts.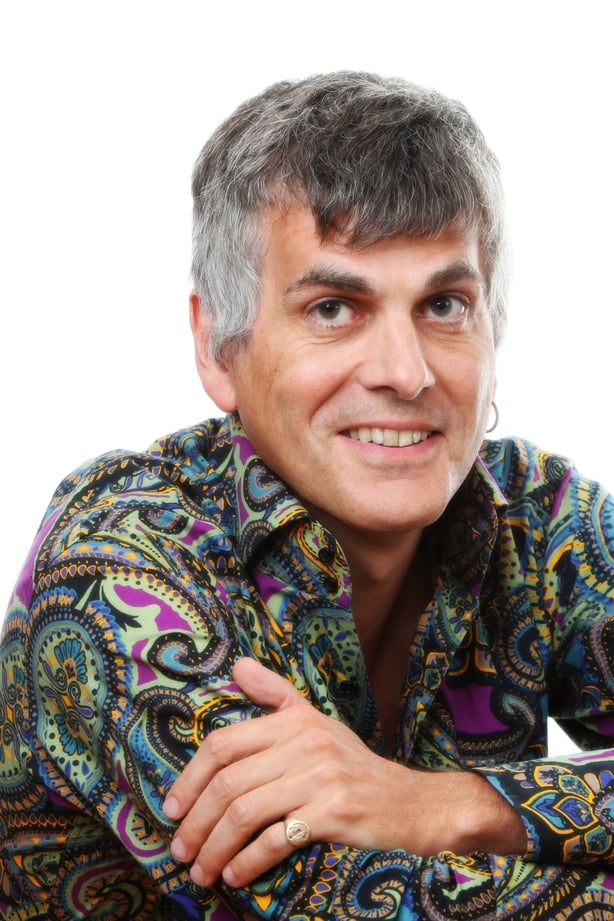 This gives him an insight into the views of Americans who sent Trump to the White House. Most are affable people enchanted with the hapless English writer and his overworked antique car. Some are "state-hating" citizens armed to the teeth for when it "all comes down". Others are bitter towards a country which they believe has left them behind.
Moore's odyssey helps to explain why they backed Trump. He himself clearly dislikes the US President who offers "few convincing suggestions that he truly believes in any power higher then himself," as he puts it.
Trump supporters live in parts of the US which rose and fell with the fortunes of the car industry spearheaded by Irish-American Henry Ford.The inventor led the US car industry by creating the Model T, an affordable family vehicle which could easily be fixed with the tools to hand in a farmyard. As production rose, Ford reduced the price of the vehicle and increased the wages of his workers, forcing other manufacturing industries to follow suit. Manual workers could afford to become Model T owners. It spawned a generation which could buy consumer goods.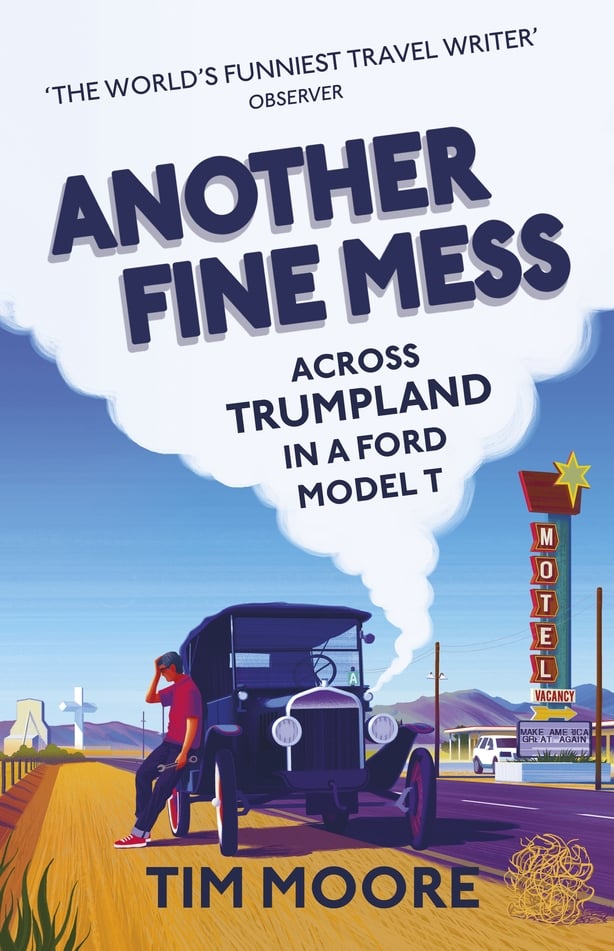 Among Ford's millions of fans was serial bank robber Clyde Champion Barrow of 'Bonnie and Clyde' fame. He wrote to Ford in April 1934 to tell him: "I have driven Fords exclusively when I could get away with one...even if my business hasn't been strictly legal." Six weeks later he was killed by a hail of bullets in Louisiana.
In Detroit, Moore visits Ford's Highland Park assembly plant which in 1925 built 9,000 Model Ts daily. Today it is "a battered four-storey old office with a flag-less pole on the roof and ivy spreading up its front. Beyond, occupying several toes of Highland Park's former footprint, lay the Model T Plaza, two shoe shops, a dollar store and a McDonald's, all engulfed by acres of empty parking."
Moore observes the rough justice implicit in this symbol of the car age being annexed by low-rent mall shopping. And it is in this vast wasteland where people backed Trump. Many did so as a protest vote to draw attention to their plight.
Moore's book is a successful cocktail of travel writing, history, politics and sociology peppered with an endless catalogue of good-humoured mechanical failures. It is a witty and thought-provoking read – but not to be confused with a vintage car repair manual.
David Murphy