Choice Cultural Picks from the presenter of The Full Score on RTÉ lyric fm...
Liz Nolan hails from Dublin, and trained in voice, oboe and piano at the DIT Conservatory of Music and Drama and the Royal Irish Academy of Music. Liz has presented a wealth of key shows for RTÉ lyric fm, including Classic Drive, A World of Song, Lyric Notes and Lunchtime Classics. She's also a familiar face at the National Concert Hall and other prestigious venues, where she MCs and curates a wide range of concerts and recitals.
---
Film
My go-to classics would be Kieslowski's Three Colours trilogy - I love the witty juxtaposition of chance and fate, as we all bumble along in a vast cosmos. Also Patrice Leconte movies like Monsieur Hire and The Girl On the Bridge - more misfit characters in a strange world. My 10 year old recently dragged me to Spiderman: Into The Spider-Verse, which turned out to be brilliant - a really fun re-invention of the superhero tropes, just when you thought the formula had been thrashed to death.
Music
After holding out forever, I finally signed up to Spotify over Christmas, and have been album-hopping like a demented fly ever since. One of my favourite labels, Alia Vox, belongs to the group Hesperion XXI, led by period specialist Jordi Savall, and a few of their albums are available there. Their repertoire stretches from early renaissance to Classical, taking in Occident and Orient traditions - the scope and brilliance of the playing is breathtaking. I'm also a die-hard Talking Heads & David Byrne fan - every album, ever - so they're a constant port of call.
Book
Recently, I got a Classical fix from Madeleine Miller's The Song of Achilles and The Children of Jocasta by Natalie Haynes - both beautiful imaginings of the characters behind mythical figures. Fiona Mozley's debut novel, Elmet, blew me away- its darkling fairy tale, ravaged by violence. I was recently introduced to the Ruth Galloway novels by Elly Griffiths, a really fun detective series. Its heroine is overweight, single, and in her forties, and doesn't feel the need to 'fix' herself in any way- the relief!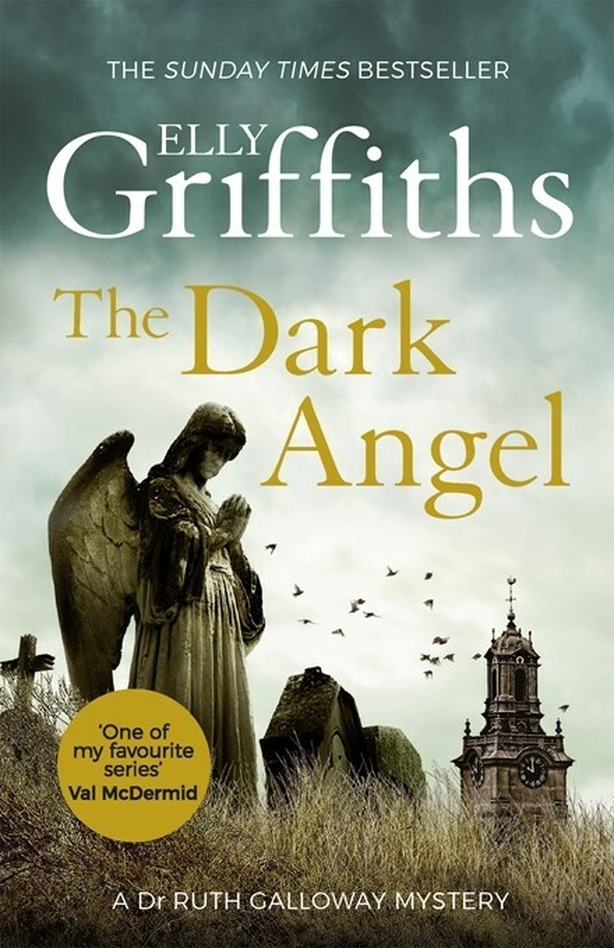 Theatre
It was a couple of years back that Druid Theatre brought their DruidShakespeare marathon to Limerick - Richard II, Henry IV (Parts I & II), and Henry V, in one condensed telling. The visceral energy of the production, and the conviction of the actors, in their many roles - it was a total rush.
TV
I stuck with the Sherlock series until the bitter end, though it got way too esoteric for its own good - such great characters, and a dazzling re-imagining of the original stories in contemporary times. On Netflix, I thought Jessica Jones was the star of the Marvel superhero stable - an obnoxious, but sympathetic lead, and an incredible performance by David Tennant as the baddie in season 1. And CBBC's Horrible Histories ticks the 'educational' and 'revolting gore' boxes for TV watching with my young man.
Gig
My gig attendance usually involves me being up on the stage as well! A perk of the job is occasionally getting to present youth and community events, most recently, the Dublin Youth Orchestra's gala concert at the NCH, where you had small kids playing for the first time on a big stage, next to young adults tossing off symphonic Rimsky-Korsakov. It reminds you just how exciting music can be. And this summer, RTÉ lyric fm celebrates its 20th birthday, so we look forward to a big concert in Dublin.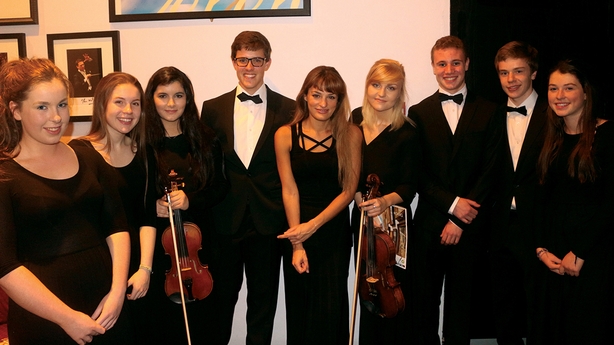 Art
A visitor to my home once asked if I was a religious nut, as I have so many posters and postcards of renaissance sacred art - I love the symmetry of Fra Angelico and Bellini, also Romanesque retablos. Closer to now, the clean lines of Edward Hopper - and the loneliness of his vistas - really appeal, and the sweet naivety of Henri Rousseau, in early 20th century Paris.
Podcast
Partly as a prep for our recent Music and the Mind series on the Full Score, I listened to podcasts with Dr. Rangan Chatterjee - a British GP who promotes good health through a holistic balance between all aspects of our lives. He chats with a range of health specialists, practitioners and the like, and the focus is on scientific, verifiable research, as opposed to 'lifestyle' faff. I was particularly intrigued by his chat with neuroscientist Matthew Walker, who's studied the detrimental effects of too little sleep on our minds and bodies - serious stuff.
Tech
Actually, I was struck by an observation made by one of our Music And The Mind clinicians - that tech is getting in the way of our relationship with ourselves! She pointed out that, instead of gauging our own energy levels and appetite, we refer to Fitbits, and other gadgets - a divorce from what our own senses tell us. However, I'm no saint- I'd sooner lose my wallet than my phone.
The Next Big Thing...
There's currently a big buzz in media about how young people have just 'discovered' classical music, and they turn to it as an alternative to the noise and aggravation of social media, current affairs, and the rest of it. Sounds good to me! The stale old clichés of classical music being elitist or boring or, oh God, 'difficult', just bear no relevance to an actual listening or performing experience. The more people turn to classical, in all its vast diversity, the more they'll find to enjoy.
Liz Nolan presents The Full Score on RTÉ lyric fm, Monday to Friday from 1-4pm - listen back here.