The Book on One continues its current season with Mary, a Fiction, a novel by Mary Wollstonecraft published in 1788 and read by Maeve FitzGerald on RTÉ Radio 1 nightly, from Monday to Friday at 11.20pm.
Her novel Mary, a Fiction was written when its author was a governess in Ireland. It combines a passionate love story with forceful feminist arguments.
Listen to Part One of Mary, a Fiction below:

This is the only novel by Mary Wollstonecraft, published in her lifetime. It is of great curiosity for the ideas its heroine interrogates and grapples with as she moves through a life of love and loss, as it also sheds light on the restraints and challenges of the life of a dependent young woman. Mary Wollstonecraft is best known for her Vindication of the Rights of Woman, written a little later in 1792 in which she declares that women and men are equal as human beings with similar rights to a life of liberty and the pursuit of happiness. She placed huge importance on women educating themselves and having the right to be educated.
Listen to Part Two of Mary, a Fiction below:

The seeds of these ideas of Mary Wollstonecraft are quietly fermenting between the lines of Mary, a Fiction. As it opens we are introduced to the parents of Mary, the book's heroine, who neglected her as a child, in preference to her more delicate brother and heir to the family fortune, who dies young.
Listen to Part Three of Mary, a Fiction below:

Mary finds solace in books which educate her and feed her ideas on life and how we may live. A companionable friendship builds between her and a neighbouring girl Ann, whose family experience hard times.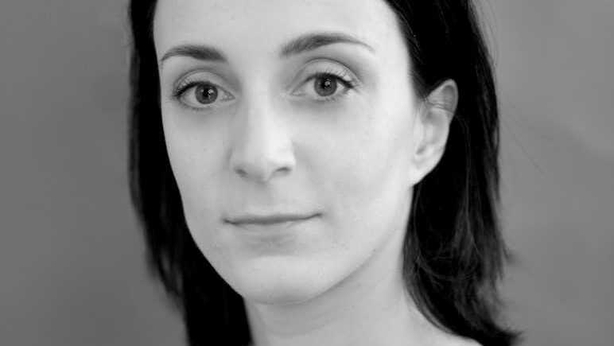 Mary nurses her own sense of abandonment through helping others and as Ann's health suffers she is determined to bring Ann to a climate where she has a better chance of recovery, while at the same time fleeing her new husband whom she was forced to marry in an arrangement made by her father. The pair travel to Lisbon where Ann eventually dies and where Mary finds genuine love.
Listen to Part Four of Mary, a Fiction below:

Mary, a Fiction is read by Maeve FitzGerald, who has been shortlisted in the Best Actress category of the 2019 Irish Times Theatre Awards for her role in Marina Carr's play On Raftery's Hill.

Mary, a Ftiction continues on The Book on One until February 1st - tune into RTÉ Radio 1 nightly, from Monday to Friday at 11.20pm - and listen back to The Book On One here.