I don't write music about music any more. But I ended up seeing The Murder Capital at Eurosonic in Groningen so I guess I'm writing about music again.
Eurosonic used to be one of the regular events on my beat when I wrote about music. The end of the first fortnight of the new year. A plane to Amsterdam, a train to Groningen, a bike from the stand outside the station. Two or three nights of binge-gigging on the streets of this beautiful Dutch city. The pick of Europe's finest new acts. A chance to set up the year. A heads up for the summer festival bills. An annual acknowledgement that great bands come from everywhere and anywhere.
I first came here in 2005, persuaded by 2fm superstar producer Ian Wilson that I needed to make the trip. At that stage, it had been up and running since 1999, the result of a dude called Peter Smidt persuading Wilson and the rest of the European Broadcasting Union movers and shakers to fix their travelling Eurorock event permanently in a city which most of them could barely pronounce let alone find on a map.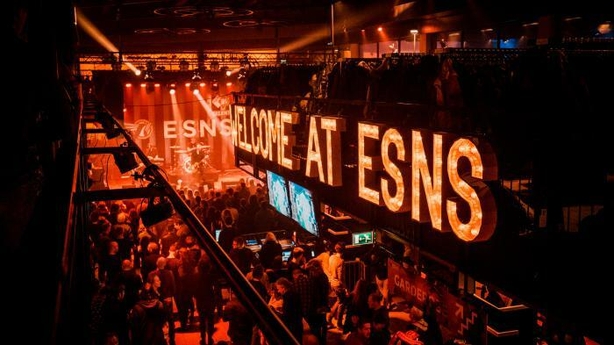 In '05, there were 178 bands plying their wares and 15,000 people taking it all. This year, the number of acts was around 350 and there are upwards of 40,000 people on the streets and in the venues.
The music industry presence has also grown and grown. They're here for the live shows, the showcases and the other bells and whistles – the conference, the fascinating European Talent Exchange Program, the sideshows, the networking mebolloxology. All the fun of the fair. The industry used to decamp to Cannes every January, but that was largely just for the weather. Now, they go Dutch and come back with the measure of the next few years.
But why Groningen? Smidt's superb act of persuasion was helped by the fact that there are over two dozen premier league venues in the city. From the mighty Vera club and the elegant Stadsschouwburg music hall to sweaty venues like Huize Maas and Huis de Beurs, there are a rake of deadly music venues all within easy walk of each other.
Here's a band whose intent is right and whose aim is true
You can thank the Groningen city fathers for this bounty. Back in the 1950s, local laws were passed which allowed the city's bars to sell alcohol until the wee small hours as long as there was live music in the venue. A rash of clubs opened up to take advantage of this ordinance and musicians moved to the university town to take advantage of an abundance of paying gigs.
As Eurosonic in Groningen developed into its teens, it became the unmissable go-to European new band event. It's where you can catch the new wave before it breaks anywhere else. I recall seeing acts like Christine & The Queens, First Aid Kit, Sigrid, Lykke Li, The Go! Team and dozens more before anyone was too bothered about them. Thanks to the persistence of Wilson, it has been a happy hunting ground for Irish bands with acts like Villagers, James Vincent McMorrow, Girl Band, Soak, God Is An Astronaut and many more finding new European friends as a result of a chilly winter night in Groningen.
Christine & The Queens at Eurosonic, January 2014
Then, of course, you have the acts who know how to use Eurosonic to make a big statement. A few years ago, everyone's favourite six-piece German medieval metal band Corvus Corax were joined by some 40 or more other musicians and singers for a performance of "Cantus Buranus" in the beautifully gothic Martinikerk church in the middle of the town. There were bagpipes, but there were also songs about gluttony, gambling and lust. You don't forget that taste combo in a hurry.
Corvus Corax "Cantus Buranus"
This year, two acts provided equally WTF highs. The Brides of Lucifer came about when Steven Kolacny decided he wanted to do a Scala with heavy metal. Live, this means 13 female singers and a four-square metal band performing headbanging classics by Twisted Sister, Pantera, Slayer and Dio. It should not work, but it does. They're already your favourite Belgian band for 2019.
Brides of Lucifer "Fear of the Dark"
I've been hearing about Reykjavíkurdætur from various peeps for years, but never saw them live. Seeing this 10-woman strong Icelandic hip-hop crew tear it up in front of a couple of thousand people in the town square was one of those giddy occasions which made you forget how cold it was and that you'd completely forgotten where you left your bike.
Reykjavikurdaetur "Ekkert drama"
Of course, there are other ways to make a musical statement. In the case of The Murder Capital, that statement is that less is sometimes more. The Dublin band have been moving smartly in public for the last bit of a year. Everything they've done seems to have been done for the right reasons: the right gigs, the right associations, the right timings. More bands should take a steer from that – doing shit right and at the right time is far more important than annoying folks online or getting involved in ridic social media beefs.
Here's a band whose intent is right and whose aim is true. Live, they look you in the eyes and dare you to stare back. They wield those guitars with the fervour of junior hurlers smashing into teams from the next parish. They move around the stage with dash and derring-do. Their music already sounds far more advanced in plotting and execution than behoves a band on their rung of the ladder.
The Murder Capital "Feeling Fades"
The timings, though, are right. That The Murder Capital have emerged from Dublin at the same time as their hometown seems to be turning into a Monopoly board of hotels instead of gaffs is certainly something to chew over. That they've come along at the same time as a bunch of their peers are making similarly angular, spikey, fierce and truculent noise is one of those superb coincidences of life or, to use an Enoism, a classic example of scenius. Certainly, the current strains of Dublin's scenius were in full effect in Groningen last week with Fontaines DC packing Vera to the rafters up the road and Pillow Queens rocking up the following day.
TMC belong to a rich line of similarly wired Irish disturbers. Because you're old, you can hear a rumble of The Real Wild West, a wallop of the Subterraneans, a theatrical slap of the Virgin Prunes and a colourful splash of Whipping Boy in what TMC are about. Yes, they are also following other more outernational and recent ley-lines - they've taken some lessons from Girl Band for sure - but those other domestic connections should not be ignored because they're clearly in their DNA.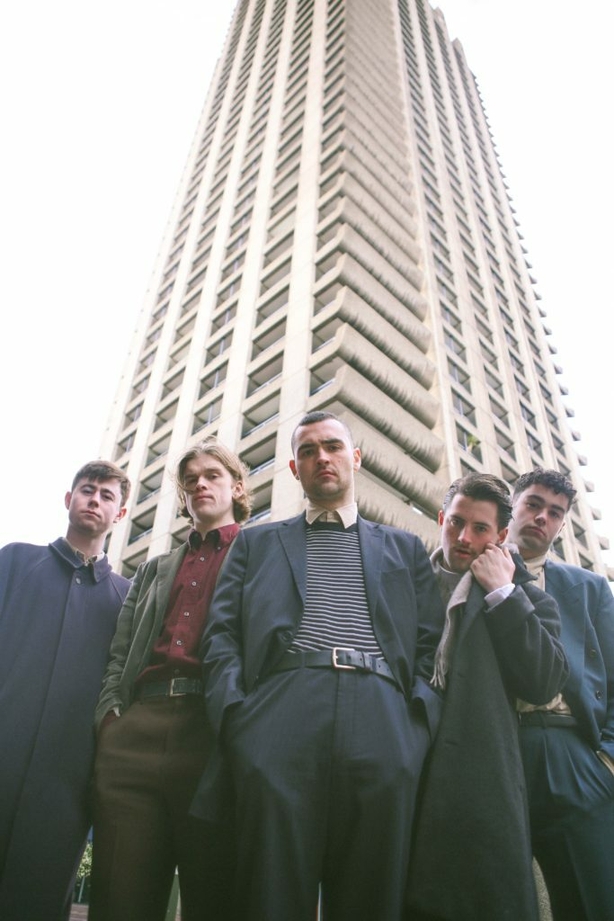 TMC excel in making you want to know more. A great band is always a great gang, a bunch of like-minded souls who rub together the right way. We can hear the music which has brought them together, but what about the rest of their genetic glue? You want to know about the art and the politics and the culture which has pushed them into deciding that this is what they're going to do and that they're going to do it now. Usually, it comes down to ennui or ambition but I'd prefer to hear it from the horses themselves if there's something else in the water.
In James McGovern, they've a frontman who can size up and gobble up situations like this. He commands your attention, but he also displays an occasional air of vulnerability to offset that confrontational menace. The best frontmen have similar Janus tendencies and, again, it makes you want to know more about what makes these men tick.
As the energy in the room builds with every passing song, most of us remain rooted to the spot. Here's a band to give you something to believe in as the year begins in earnest, a band you can lean on, a band for these mean times when nothing seems to make sense. We'll see them again down the road.