Listen to a track from the 2FM Rising pick for 2019.
Who is he? Born of Jamaican and Nigerian parents and raised in Ireland, JyellowL has drawn on all three aspects of his background to create a sound and vision that sets him apart on the domestic scene. Currently studying politics at UCD, his subject matter explores the social and global problems that intrigue and disturb him - from topics such as racism (Cold In The Summer) to the lessons taught him by his Jamaican grandmother on how to be himself in a world that wants to force you down one particular path.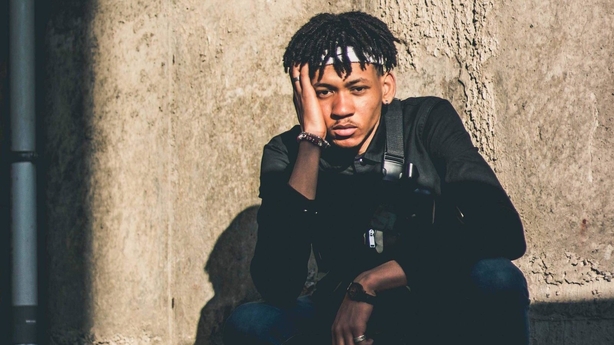 Following the release of his summer single Medusa (a stinging attack at false rappers and the fake nature of the music industry) and a string of festival dates that included a memorable Longitude appearance, he returned to the fray with Oh Lawd - featuring a guest turn from UK star Aaron U.N.K.N.OW.N. - and the Me n Me 2 EP, with a central theme that our attention is shifted from the things that really matter when we get carried away with our daily trials and tribulations - events actually aren't that crucial for our underlying happiness. You can't keep what can't be held on to.
See the full 2FM Rising with SEAT list of The Best Irish Music To Watch in 2019 here.