In Writer to Writer - The Republic of Elsewhere, veteran arts journalist Ciaran Carty brings great acuity to his interviews with some of the prime exponents of 20th-century literature.
A perceptive critic, Carty has, over the course of four decades of journalism, interviewed many of the great writers of literature in English, quite a few of whom have passed on in the intervening years. 
The author is to be commended for his lively pieces with the Nobel Prize-winning Saul Bellow, Norman Mailer, Molly Keane, Benedict Kiely, Lawrence Durrell, Brian Moore, John Fowles, JP Donleavy, Seamus Heaney, Pier Paolo Pasolini, VS Napiaul - all of whom are no longer with us.
The contemporary scene has not been neglected and another Nobel Prize-winning author Kazuo Ishiguro has interesting things to say about the business of being a writer. Enda O'Brien, Jennifer Johnston, John Banville, Paul Theroux, Julian Barnes, Fay Weldon, Anne Enright and Paula Meehan also figure here.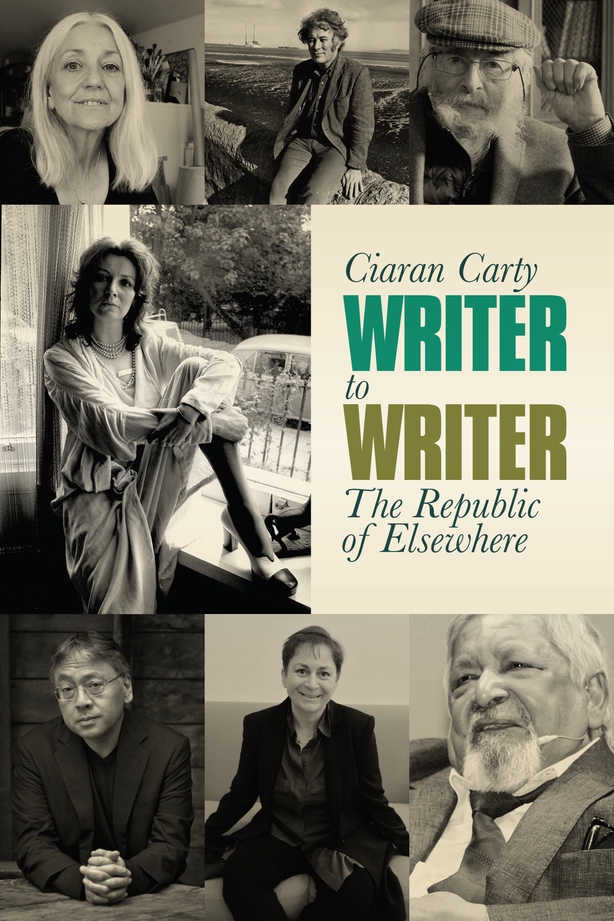 Carty has always had a keen sociopolitical conscience. Michael Gove, of all people, is the object of his  ire in the introduction for a somewhat jingoistic or vainglorious remark uttered by Gove as British Education Secretary in 2014. He was referring in that instance to 'British values' such as `democracy, the rule of law, individual liberty and mutual respect and tolerance for those with different faiths and beliefs' and how they should be inculcated in British schools.
To appropriate fundamental human values for political advantage is to undermine them, writes the author, by way of commentary, although Michael Gove might reasonably deny any such ambition. Agree or disagree, Carty in his 236-page work is never less than provocative and alert to nuance in his astute portraits of literary heroes. Recommended.