In this Poetry Programme video, funded by RTÉ Radio 1 and the Office of Public Works, and made in association with Poetry Ireland, novelist Mary Costello reads a favourite poem by Derek Mahon, A Disused Shed in Co. Wexford.
The video was filmed in Derrynane House, Derrynane National Historic Park, Co Kerry, which is under the management of National Historic Properties of the Office of Public Works.
On 13 July 2018 Mary Costello, poet Vona Groarke, and novelist and singer Julie Feeney joined Olivia O'Leary for a Heart of Summer event in the chapel at Derrynane House, one of a series of three events produced by Poetry Ireland in association with the OPW. The performance was recorded for the Poetry Programme and was broadcast in November. You can listen back here.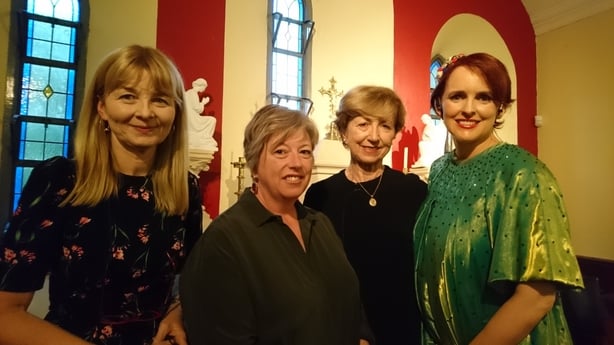 The Poetry Programme continues this Sunday 16th December at 7:30 pm on RTÉ Radio 1 with an interview with Ailbhe Darcy, shortlisted for the prestigious TS Eliot Prize. The final show of the year is a Christmas Special at 5 pm on Christmas Day. Listen to more from The Poetry Programme here.