This weekend, the RTÉ National Symphony Orchestra celebrate the 60th birthday of Hugh Tinney, the leading Irish pianist of his generation, with a very special concert at the National Concert Hall - here, Hugh writes from Culture about his musical journey to date, and highlights from the decades spent at the keys.
The first concerto I ever performed with the RTÉ Symphony Orchestra - in 1978, about a decade before it became the RTÉ National Symphony Orchestra - was the Grieg Piano Concerto. Conductor Colman Pearce, who always took an interest in helping young up-and-coming performers, offered me the opportunity to play the Grieg in the St Francis Xavier Hall concerts. I had played Rachmaninov's Second Piano Concerto with an amateur orchestra before then, but the 1978 Grieg was significant for me as a début with Ireland's major orchestra. At the time, I probably preferred the Rachmaninov as a work to the Grieg, although I liked the "freshness" that seemed to blow through the outer movements of the Grieg, and of course its gorgeously romantic slow movement.
Watch: Hugh Tinney performs on The View
Opportunities such as those were like manna from heaven, if also rather terrifying. A friend of mine watching the Rachmaninov live said he had never seen my face looking so white as when I came onstage to perform. But the other kind of fear was worse - the fear that it might be impossible to make a performing career. I had abandoned a mathematical degree halfway through at Trinity College Dublin in order to study piano in London and try to "become a pianist". After some very lonely times early on, I fell on my feet socially and thereafter always enjoyed London. But the burning question remained: would I make it as a pianist?
A few years later, and now in the National Concert Hall which had recently opened, I played Chopin's Second Concerto with the RTÉ Symphony Orchestra under conductor Bryden Thomson. I was a big fan of Chopin - I still am - and although his concertos are not as great as his later major piano solo works, it suited me well. Which was very fortunate, because it played a key role for me in the two international competition finals which I won within 18 months of that Dublin performance. Those two competitions, the Pozzoli in northern Italy and the Paloma O'Shea in Santander in Spain, both pitted the Chopin Concerto against heavier-duty concertos such as the Brahms First, the Tchaikovsky First, and the Rachmaninov Second. Luckily for me, the Chopin came out on top nonetheless.
Those two competitive successes were absolutely critical in affording me the opportunities to perform widely through Europe and beyond. A further success in being a finalist at the important Leeds Piano Competition also brought many engagements in Britain, and many chances to perform concertos with orchestras, often on tours with repeats of the same programme for several nights.
Strangely for a work that I was to come back to so many times over the years, the Emperor Concerto at first did not appeal to me as much as, say, Beethoven's Fourth Piano Concerto, which I played a lot in the mid-1980's and notably in the broadcast final of the Leeds Competition, watched live by six million people on television. It took me some years to appreciate the Emperor's wider diversity of mood and emotion, ranging from passages of heart-felt lyricism to the more dominant moods of majesty and thrusting energy that characterise it. Having taken that journey of "learning to love" the Emperor, nowadays I sometimes meet musicians and music lovers who tell me that the Emperor is "not their favourite", and I tell them how I was once in the same boat. But having taken that journey, I am now a huge admirer and I love every chance I get to play it.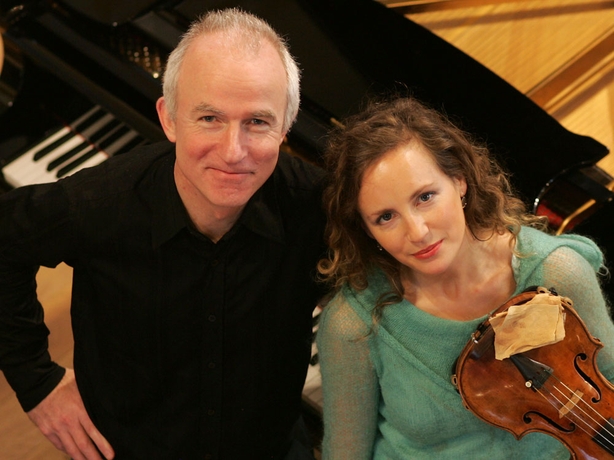 And so a performing career did materialise despite those early fears. I eventually left London in my mid-thirties, coming back to live in Dublin and to add a teaching career to the performing one. My musical interests were able to range quite widely, with particular focus on Chopin and Schubert, as well as performing all of Mozart's concertos, all of Beethoven's sonatas and concertos, all of Beethoven's violin sonatas. The last of these was one fruit of a hugely enjoyable chamber partnership with violinist Catherine Leonard, which has been a big feature for me in the past twenty years. We also collaborate with others in organising a chamber music festival in Westport each year, a wonderful opportunity for us to bring great Irish and international musicians to the west of Ireland. On the solo side, another major interest has been contemporary and new music, Irish and international. Perhaps an acme in that area was performing American composer Morton Feldman's Triadic Memories at IMMA in Dublin, a mammoth 90-minute work of intense and hypnotic hushed-ness.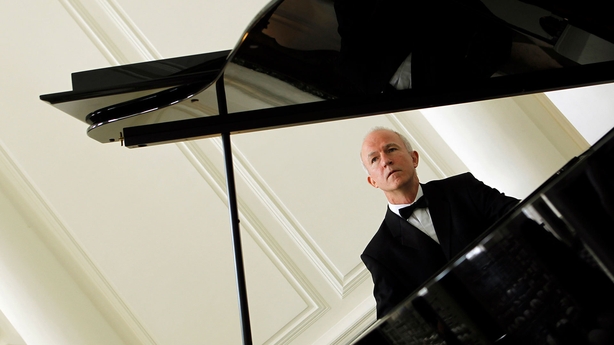 And in this past month, a lovely chance - with help from the Arts Council and the Arts Council of Northern Ireland - to mark my 60th birthday by touring Ireland once more with a keynote recital programme including Beethoven, Chopin and Schubert. And finally, just as those concerto performances with the Orchestra helped me so much at significant points early in my career, I am so delighted that the RTÉ NSO has chosen to mark my 60th birthday with a performance of the Emperor as part of a truly celebratory all-Beethoven programme, just as I turn the corner to see what the next ten years may bring!
Hugh Tinney performs Beethoven's Emperor Concerto with the RTÉ National Symphony Orchestra conducted by Jonas Alber at the National Concert Hall, Dublin on Friday 30 November at 7.30pm - more details here. The concert will be broadcast live by RTÉ lyric fm, and streamed live here on RTÉ Culture.