Charles Bovary, Country Doctor is a novel-essay which dreams up a steelier reincarnation for Charles Bovary, Emma's husband in Gustave Flaubert's celebrated novel.
Charles Bovary, Country Doctor - Portrait of A Simple Man - to give the 153-page work its full title - was first published in 1978, the year in which its author in fact committed suicide. Jean Améry was the pen-name of Hans Maier, who was born in Vienna in 1912 to a Jewish father and a half-Jewish, half-Catholic mother.
With the Nazis on the rise in the 1930s, Améry fled to France and subsequently Belgium, where he fought in the Resistance. Following the German invasion of Belgium in 1940, his wife went into hiding and died of a heart ailment in 1944. He would never see her again and was himself deported to the French concentration camps of St Cyprien and Gurs. He returned to Belgium a year later, but was arrested by the Gestapo in 1943 for possession of seditious material. He was tortured in prison at Fort Breendonk, and deported to Auschwitz before evacuation to Buchenwald. His final transport was to Bergen-Belsen, where he was liberated in April 1945.
Those years of persecution at the hands of the Nazis inspired Améry's best-known work in German, Jenseits Von Schuld Und Sühne: Bewältigungsversuche Eines Überwältigten, which was translated as At the Mind's Limits: Contemplations By A Survivor On Auschwitz And Its Realities
WG Sebald, his Bavarian exemplar in twentieth-century literature in German, described Améry as "the only (post-war German writer) who denounced the obscenity of a psychologically and socially deformed society, and the outrage of supposing that history could proceed on its way afterwards almost undisturbed."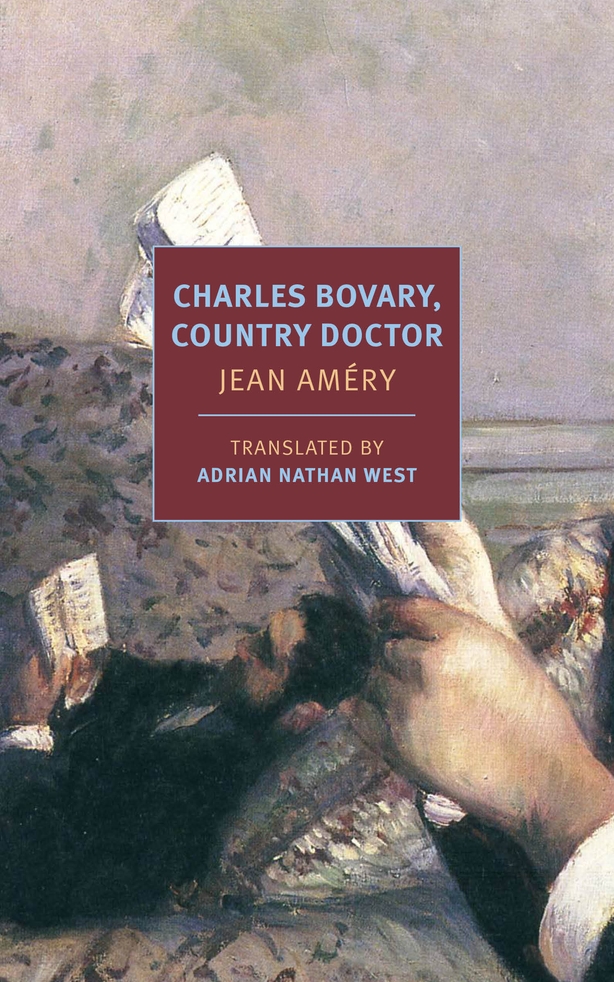 In Charles Bovary, Country Doctor, translated by Adrian Nathan West, the writer is operating in what might appear to be less serious territory than that of his other works. Yet so intensely exercised is Améry by Emma Bovary, her husband, her two lovers and indeed the author of Madame Bovary himself, Gustave Flaubert (1821-1880) that the reader can't resist wondering how he or she might have behaved in similar circumstances.
As Améry sees it, Bovary misunderstood and mishandled his wife's infidelity. He should have put his foot down, in other words, when he twigged the first incident of playing away. He wants to change the narrative in the doctor's favour, attributing a degree of mettle and self-possession not present in the original portrayal.
As to Madame Bovary itself, this enduring classic of French literature was first published in 1856 under the title Madame Bovary - Mœurs de province (Customs of the province.) The first English translation appeared in 1886; Flaubert's tale was admired by both Henry James and Marcel Proust and in more recent times, Julian Barnes judged it to be the greatest novel ever written.
Madame Bovary was adapted for opera in 1951, restyled as a graphic novel in English by Posy Simmons in recent years and adapted as a TV mini-series in 2000, starring Frances O'Connor, Hugh Bonneville and Hugh Dancy. Most recently, a well-received 2015 movie version starred Mia Wasikowska.
It would be ideal to read the original of the species before engaging with Jean Améry's passionate essay-novel, although the latter can in fact be read as a stand-alone work.