Filmmaker Liam O Mochain revisits his debut feature, 1999's The Book That Wrote Itself, which is now available to stream for the first time via Amazon Prime.
STEP 1: The idea
A long time ago in a suburb far far away in Dublin, I was watching a road movie by Richard Linklater called Before Sunrise. The film is about two people who meet while backpacking across Europe and decide to spend 24 hours together. It was while watching this movie that I was inspired to make a road movie also with two main characters, who meet and travel together... That's all I had at the beginning. I didn't know what the story would be about, what their relationship would be or what would happen to them. I had been a fan of road movies for a long time, particularly Easy Rider, Priscilla and Thelma and Louise. I was also a fan of mythological-based films like the Sinbad movies (the ones with the stop-motion photography) and more recently The Princess Bride. Now, the two years preceding this had been spent trying to make a feature film, and I was having real difficulty in raising the £2m budget I needed. The eternal difficulty of the independent filmmaker and all. So I decided; I would write a screenplay which would incorporate all of these: a road movie with strong mythological themes about the creative process which could be made on a low budget scale without compromising the characters, story, or style.
STEP 2: Story & Script
After coming up with the initial framework of the story I needed to fill the rest in. This is what I came up with... 'Vincent Macken is a writer who, after his potential novel is ridiculed by the publishing world, wants to prove them wrong. He decides to live out the story in his novel to prove that it's realistic. He hires a filmmaker, Aisling Arrigan, to film his experiences. She is more interested in making a biographical documentary on him. After they have almost filmed the entire book on video, Vincent meets film-type people on his journey and decides that his masterpiece should no longer be a novel but a hit movie...' I wanted to set the story in as many countries as possible, travelling across Europe. What I didn't realise was how expensive it would be, and anyway - writers don't have to think about these things.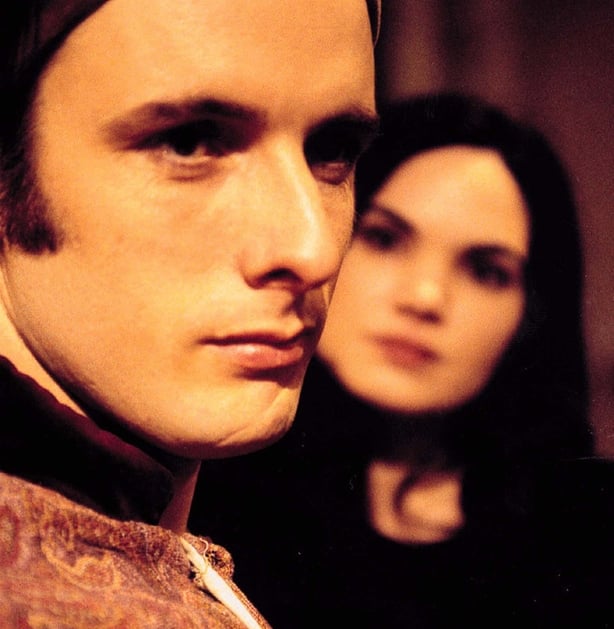 STEP 3: The Pitch
I decided not to write the screenplay yet, but to go out and pitch the story, to see what people thought of it. I was convinced that this was going to be a road movie with a difference, a sort of mockumentary. It would have a small crew and two actors. All the other parts (40 of them) would be played by ordinary people on the street. I had got that idea from Al Pacino's film Looking for Richard. It was going to be an experimental piece with a surrealist approach. It was the type of film I knew the Arts Council would like and fund. I would emphasise the community side of it (European Community!). They didn't like it. Probably too commercial. I started to panic a bit. I knew I would need a good bit of cash and a lot of goodwill - as well as free interrail and airline tickets - if I was to realise my vision and make a sweeping epic across Europe. A short while later, having being turned down by every bank, body and institution and then every train company and airline I knew, drastic changes had to be made to the story. I was going to have to set it in Ireland. There goes my holiday
STEP 4: The Rethink
Our hero would now have to travel along the coast of Ireland. After turning the story on its head, I began to feel that it was a bit more feasible. I would forget about the vast locations. I would even forget about shooting it on film. A new wave of filmmakers had just emerged, people making films on their own terms and on digital video cameras. The quality looked great and it transferred really well to film. I no longer needed the £250,000 or thereabouts. I could do it now for five grand or close to that! (the enthusiasm and arrogance of youth). I could have a smaller crew and shoot the film in Ireland. Now that I had my story sorted all I need was the script. How difficult could that be? I decided it should only take 3 weeks. Besides I had raised nearly £3000 already and had set the audition dates. So, whether it took three weeks or not, I was going to have to do it. As someone once said to me - necessity is creativity. Twenty-one days of late night writing, hyperventilating, caffeine overdoses and not answering the phone (Telecom helped by cutting it off), and the script got written. What I wrote in those three weeks, except for some minor adjustments, is what I shot...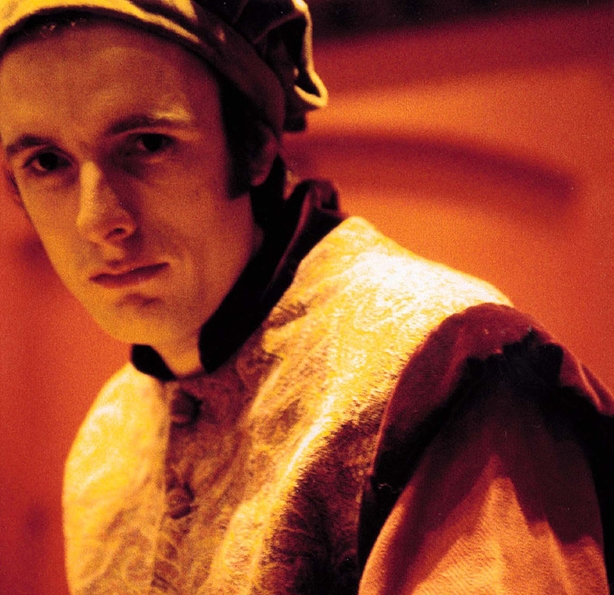 STEP 5: The Cast & Crew
I started to scout for a production team and a film crew. I knew I would not be able to attract the type of people who worked on lots of big features and TV shows. I would instead look to the new emerging talent, the graduates of film colleges, those who would be willing to work for little or very little. It took three weeks. I took the lead role of Vincent (it was my plan all along). I had always intended acting in my film, directing had not been in my game plan, however. I had interviewed numerous candidates for that gig, but nobody was interested in this type of story and so as they say, the show must go on. As I was finalising the cast, the production team were busy scouting locations, scheduling the shoot and securing the sponsors for food, accommodation, travel, and props. Then, three weeks before we were due to begin, I came up with an idea that I felt would give the story more reality, more depth. This pushed everything back another month.
STEP 6: The Big Idea
I had decided that when Vincent realises that his masterpiece should become a movie rather than a novel, he goes off in search of the money people and stars. My newfound plan was that instead of taking shots of Vincent in the distance, talking to people that looked like the aforementioned stars, we would do it for real. I decide that I would go to the Venice Film Festival with a small crew and blag our way into the various press conferences. As the character of Vincent, I would persuade various stars to come to Ireland to work on his film, inadvertently get them to play cameos. It would make Vincent seem more driven, it would give the film a documentary feel and it couldn't hurt our marketing. Plus no one had ever tried this before.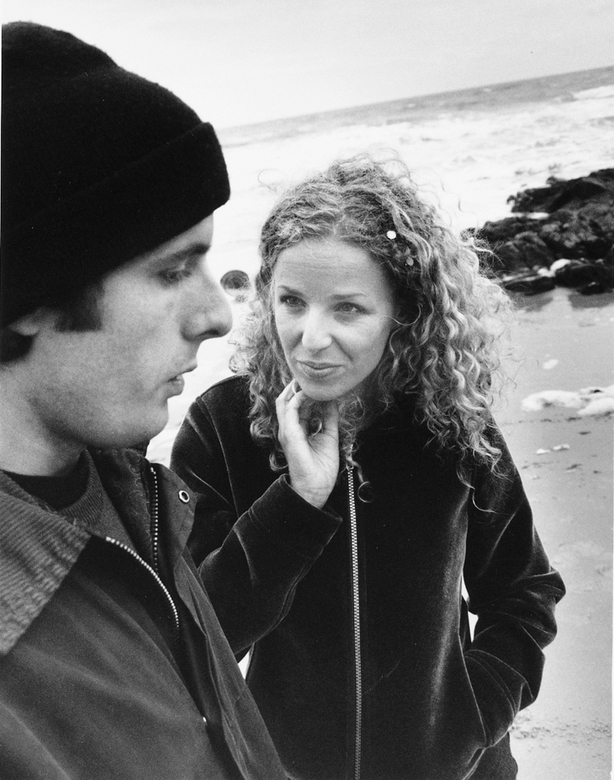 STEP 7: Venice
The land (or should I say the sea?) of gondolas and a thousand stars! Arriving in Venice with our small crew - me as the director/producer/actor and Bernie my girlfriend (now wife) as a camera/sound person - we decided to stay at a camping site, as it would be in character with the film. Oh, and we had no money. Every day we blagged our way into press conferences, chasing anyone that looked vaguely familiar and getting our celeb cameos. We came home triumphant, having bagging George Clooney, Kenneth Branagh, Melanie Griffith, Chazz Palaminteri, and Bobby De Niro (when you work with him you can call him BOBBY!), all at a fraction of their usual salary (zilch). This was enough to get the cast and crew on a high.
STEP 8: The Shoot
We set out on our 16-day journey, armed with rail passes, sponsored food, two cars and some money (very little but I didn't tell the production manager that). We shot for 10 days in Dublin, then went to Wexford and Galway. We rented houses for very little, lived on sandwiches, donuts, yoghurts and at the odd kindly restaurant, working 16 hour days - all in the search of creativity. After the shoot, the crew sleep for a week (not together) and I set out on the six-month journey of post-production. We had two editors working around the clock in Telegael to get the film finished in time for the transfer to film - and the world premiere that we had just secured at the Galway Film Fleadh.
STEP 9: The Debut
The Galway premiere was the most nerve-racking experience ever. Ever. Even more than making the film. Because it's where I had to let my baby go. All the work and time spent on it would come down to this screening. Would the audience take to it? Was it all worth it? Were we wasting our time? Was it money ill spent? Fortunately, the screening went great. Audiences and critics seemed to like it. So much so that when it was announced that the film would screen at the Cork Film Festival 3 months later, it sold out instantly. Word of mouth is the best. It also sold out at the Vancouver International Film Festival, the Austin Film Festival and many. The film screened across the world to packed audiences, good reviews and three awards - taking in Vancouver, Austin, Oslo, Argentina, Seattle, London and Bradford.
STEP 10: What Next...
The film screened at the Cannes market where it picked up a world sales comany, as well as at future film festivals in the US, Canada, Australia and Russia. Closer to home, the film got a cinema release at the Irish Film Centre and afterwards at selected screens across the country. It's was a hell of a two years with the film: from deciding to write the script, raising the finance, the shoot, post-production, festival circuit, and now the release. All that's left to do is to start on the next script. And yes, it's like starting all over again. As the song goes, 'and the needle returns to the start of the song and we all sing along like before...'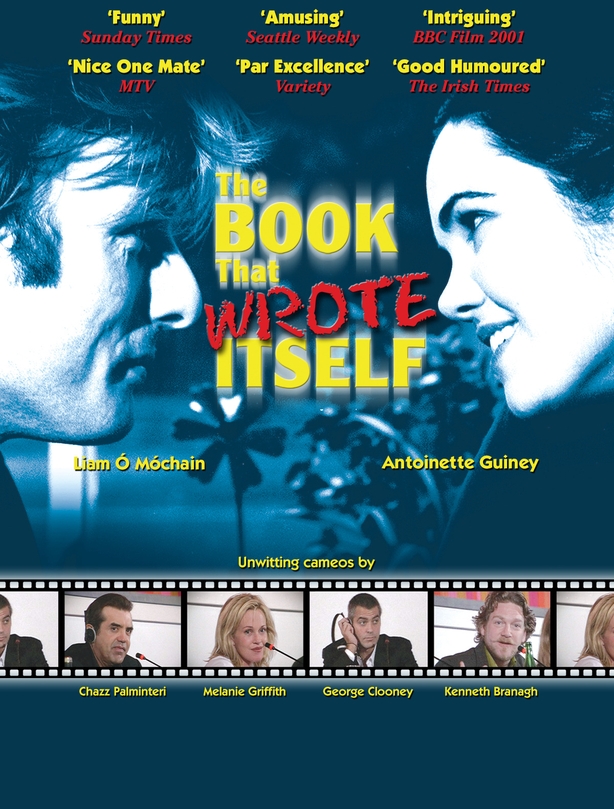 Post Script: A New Chapter
After being in the wilderness for the past 10 years or so, The Book That Wrote Itself has got a new lease of life. With all the good press and interest surrounding my latest film, Lost & Found, interest has come around again to my first feature - The Book... was recently picked up by international distributor Janson Media and is now available to view on Amazon Prime all over the world!
The Book That Wrote Itself is available on AMAZON PRIME VIDEO now.