In this week's Documentary On One, entitled New York - 1, David – 0, David Atkinson, a cocky, 22-year old from Wexford goes to New York expecting the roads to be paved with gold and opportunity on every corner - but the roads are paved over and the opportunities few. On a US Graduate Visa, will his dreams come true?
Listen to New York - 1, David – 0 above, and read David Atkinson's own story below...
It's up there with a "grand stretch in the evening" or consternation caused by the immersion left on "bath" and not "sink". It's an Irish cultural standing stone for those in their late teens or early 20s. I never thought of myself as the J1 type. I like having a bedroom to myself and not 4 other lads, I don't enjoy going out 5 nights a week usually. But what I found in doing this documentary was, there's waaaay more to a J1 than the stereotype and it shouldn't be limited to just that.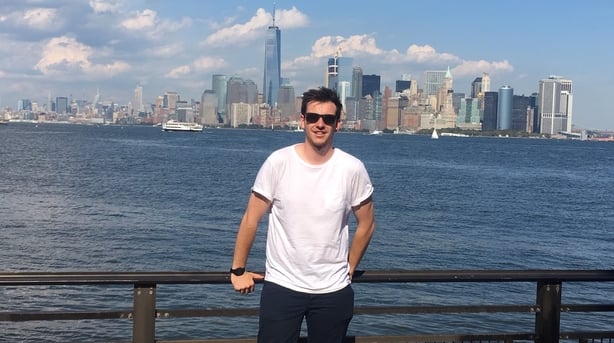 When I started recording it wasn't for RTÉ. I figured I'd make a podcast just for myself, just making almost like a record of what was happening in my life (as emigrating was quite new to me still). However from very early on in the documentary process, RTÉ Documentary On One were interested in my idea.
I think my J1 trip idea spoke to countless people who have darkened the halls of the US embassy and Terminal 2 at Dublin Airport. It was a rite of passage and one that hadn't really been covered like this yet.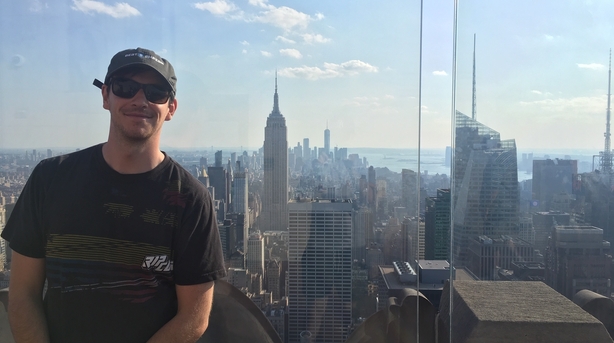 I started recording in May 2016, it's now November 2018. Jokes in the original piece speculating about who would win the presidential election have since expired and could have legitimately been replaced by speculating about who might win the next race! Those Irish J1ers, I interviewed are moved on already, off on other adventures or doing quite well at home here in their careers. The piece took many forms throughout that time, working with the Documentary On One team, we took several cuts off my recordings till we found a winning formula.
The J1 is almost like a time freeze for many. It's a season or a year in a person's life when time sort of suspends itself. It's a bubble where there generally aren't any existential thoughts about careers or mortgages. To some, it's almost like one last blow-out before they go to find work and their professional life begins.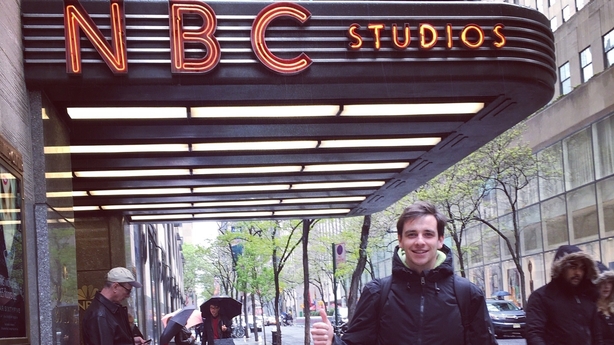 Every spare weekend I had or evening off available before, during and after my trip I was working on developing this doc. Throughout my year I was meeting with J1 visa holders, immigration specialists, Americans, Irish-Americans, Irish in America, Americans who like Ireland, Irish who like America. It was in some cases my ticket to meet people, to go places, it gave me purpose and direction, especially during those dark first few months jobless with very little to do! It also helped me hone my documentary skills, which I'm very grateful that I got to do.
Documentary On One: New York - 1, David – 0, 2pm, RTÉ Radio 1, Saturday, November 10th at 2pm - listen to more from Documentary On One here.