Musician Neil O Connor (AKA Somadrone) writes for Culture about his latest exciting project - composing a new score for silent movie masterpiece Man With a Movie Camera for this year's Light Moves Festival, which runs from 8-11 November.
Today in 2018, the cornerstones of cinema's visual language include simple techniques like editing, montage, and slow and stop motion which can be used to convey time or mood, along with graphics and effects that at times bemuse the viewer and disconnect with the narrative. Dziga Vertov is one filmmaker we have to thank for creating this language.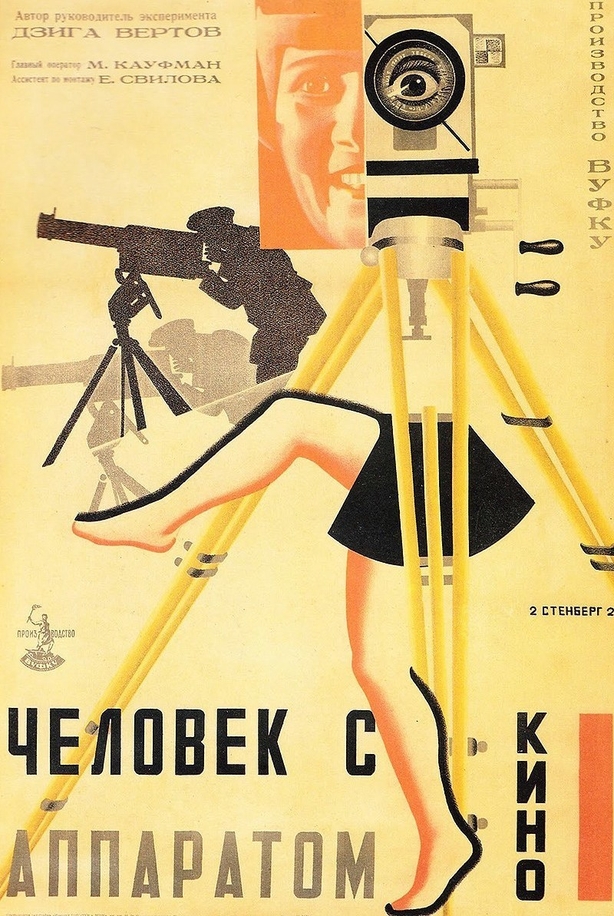 More than 85 years after its release in 1929, the energy, dynamism and visually-playful nature of his masterpiece Man With A Movie Camera still amazes. The film masterfully casts an impression of city life in the Soviet Union. Narrative-free by nature, it's a portrait of city life and is propelled by the delight within the possibilities of film. The camera, as such, becomes the director, with its unexpected angles and clashing juxtapositions. Vertov shunned conventions, even the use of actors – the film's only real protagonist is the cameraman himself. Employing these innovations, Vertov's grasp of his medium remains as profound today as it was back in 1929.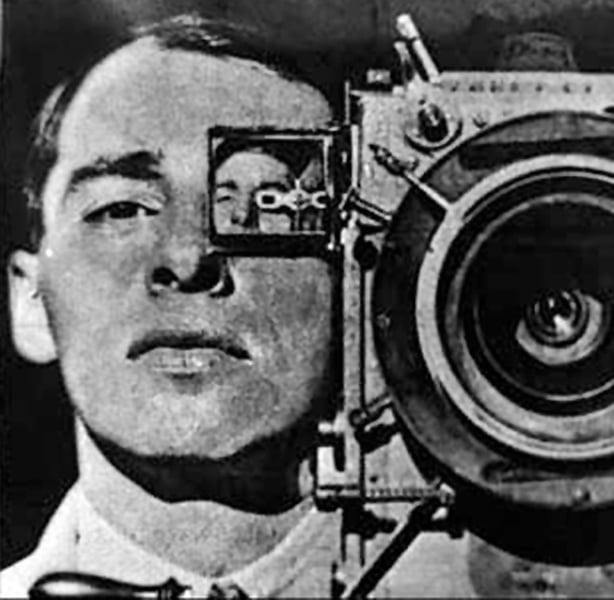 For this year's Light Moves Festival, composers Dunk Murphy (Sunken Foal) and myself have been commissioned to score Man with a Movie Camera. Both of us have been active within the electronic music scene in Ireland for the past 20 years. Having both worked within visual mediums and also been previously commissioned to score short and feature-length films, we are now creating what could possibly be the first electronic music score to Vertov's film, using instruments of the past (modular synthesizers) together with the most current synthesis methods.
Many composers have written for the film, including Michael Nyman and the Cinematic Orchestra. These have been, in a sense, more traditional interpretations of the film. What separates our version from others? One feature is that of responding, musically, to the screen and the act of improvisation. Elements of chance and improvisation are key to Man With A Movie Camera, and much the same is true of the process of our responding to the film in real time - responding and corresponding with unexpected angles and clashing juxtapositions.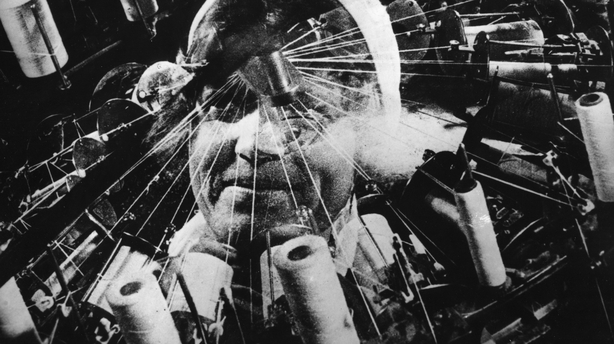 In this performance, we can distinguish the differences between the preparation and performance of traditionally notated music, as opposed to how we prepare for and perform improvised music. In a so-called "normal" piece of formal music, most of the technical problems of preparing for a performance are solved and refined before the presentation, and the relationships between the musicians are mediated through the manuscript that is usually used to represent the score. In our process, improvising musicians are searching for sounds and their context within the moments of performance. As we perform the soundtrack, Dunk and myself will be in constant dialogue - our music will not be mediated through any external mechanism such as a score.
Improvisation is a social engagement, a process of self-invention. Identity, time, place and emotional factors are some of the conditions that improvised music can encompass. We hope that, ultimately, environmental factors play a role in the performance of this new score.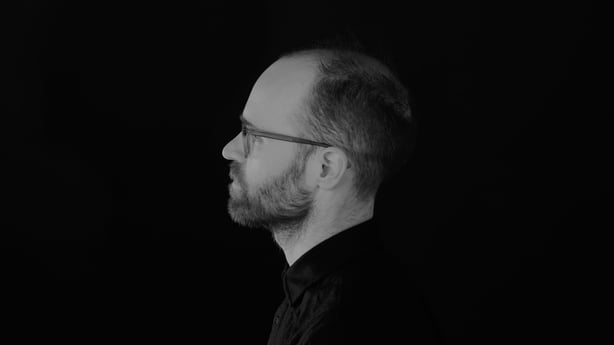 The notions of 'open' or 'interpretive' strategies in the arts are not unique to music. There have been parallel developments in literature, film, the fine arts and architecture. The poetics of the work in movement sets in motion a new cycle of relations between the artist and the audience, a new mechanics of aesthetic perception, a different status for the artistic product in contemporary society. Vertov's Man With a Movie Camera did just that. and we hope that our musical accompaniment can do something of the same, if only for the night that's in it.
Man With a Movie Camera screens at this year's Light Moves Festival, in Dance Limerick on Saturday, November 10 at 8:00 PM - find out more here.