Hailed by Haruki Murakami and his fellow Norwegian, the IMPAC-winning Per Petterson, Dag Solstad is one of the most interesting and inventive writers working in fiction today. First published in 2006, Armand V has just appeared in a English translation.
Solstad, who was born in 1941, is the only author to have won the Norwegian Critics Prize three times, along with numerous other Norwegian and international awards. Three of his novels published in English – Shyness and Dignity, Novel 11, Book 18 and Professor Andersen's Night  – have been listed for the Independent Foreign Fiction Prize.
Another earlier novel, T Singer was also published as a Vintage paperback in an English translation by Tiina Nunnalley earlier this year. T Singer  - note the deliberately abbreviated, unassuming name of the meek, self-protective protagonist – is the baleful study of the life of a librarian who gets much more than he bargained for, following a liaison with a single mother. After years of putting on an acceptable face, the eponymous T must confront internal crisis while stationed in South-Central Norway, away from his familiar Oslo milieu.
Philosophers or schools of philosophy are not mentioned much in the work of Solstad. He understands how novels should appeal, so they never get in too deep. Yet reading the quirky, unpredictable adventures that befall his male protagonists and ingesting the ideas they explore, one senses a kind of feeding spring of ideas and psychological complexity in the substratum.
The 77-year old Norwegian author is an existentialist for our times, and really there aren't many decent ones in the field of contemporary literature, either in translation or otherwise. The Hungarian László Krasznahorkai, who, at 64 is 13 years younger than Solstad, writes a markedly different fiction. Nevertheless, both writers operate in a highly imaginative arena where learning is worn lightly and yet the sense of erudition and experience leavening their tales is omnipresent.  Reading their work, you feel that both men have thought with a driven animation about what they might put into their novels. Krasznahorkai's strange narratives appear to fizz with sparky vitality. Solstad moves at a slower, almost more pedestrian pace and his locales are less exotic, but, at his best, he is equally engaging.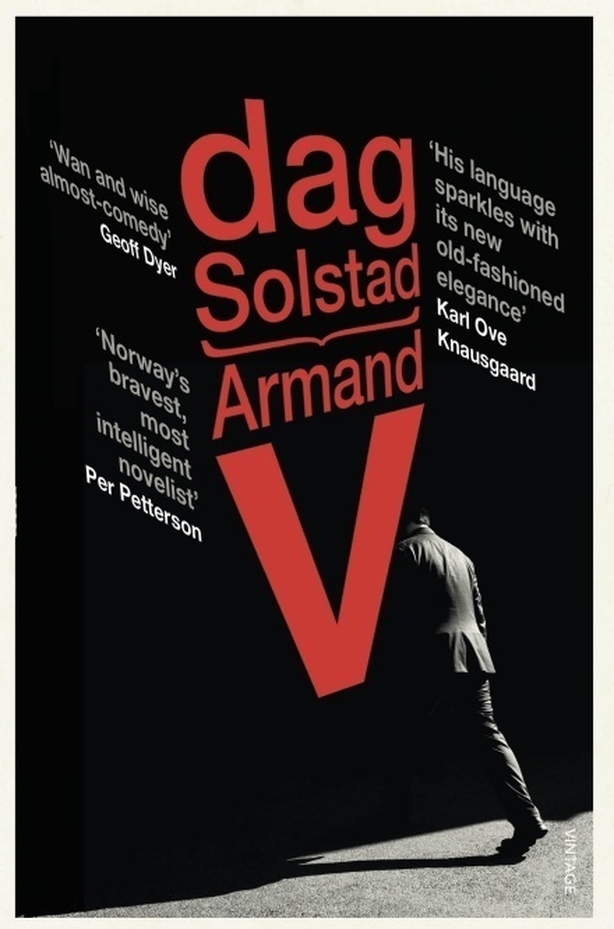 The novel under review  - which features a brief authorial appearance by Solstad himself - is written as a series of extended footnotes to a novel in progress, or proposed passages from the same, as yet unrealised. The eponymous Armand V is a diplomat in his sixties who has represented his native Norway in various ambassadorial postings abroad, including Budapest and Amman. Married twice – although that is far from the full story in terms of affairs of the heart - he has led a comfortable life, helped by the fact that Norway is as he calls it, `a small country.'  
The ultimate reward for the man who walks through Oslo wearing thin Italian leather shoes and a cashmere scarf inside his expensive lapels, is the London posting, which will be his final one. Armand's years in the diplomatic service have been relatively event-free because he has kept his head down and kept schtum about what he really thinks about Norway's alliance through NATO with the USA. This restraint has led to traitorous feelings, mostly involving self-betrayal, it seems, which has rendered hollow anything he may have achieved  since his student days in Oslo, which are recalled at length.
A real crisis occurs when his son, who quit university studies to become a soldier, decides to commit himself deeper to the military by joining the Forsvarets Spesialkommando, the Norwegian special armed forces.
Structurally daring and ripe with strange occurrence, Armand V would be a brilliant choice for a book club.