On the Poetry Programme, Olivia O'Leary was joined by poets Enda Wyley, Peter Sirr and Julie O'Callaghan to remember the contribution to poetry in Ireland of Dennis O'Driscoll, who died in 2012. Listen to the programme above.
Born on January 1, 1954 in Thurles, County Tipperary, O'Driscoll was the child of James and Catherine F., a salesman/horticulturist and a homemaker. O'Driscoll had always known he wanted to be a poet, even before he heard a school recitation of Shakespeare's "When icicles hang by the wall" and nearly fainted.
Both of his parents had died by the time he was 20, and he was left in charge of his five siblings. Mortality and work would become two of his literary preoccupations.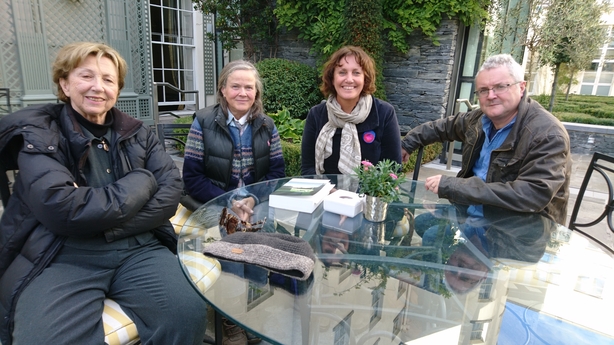 After completing his secondary education, at age sixteen, O'Driscoll was offered a job at Ireland's Office of the Revenue Commissioners the internal revenue and customs service. Specializing in "death duties, stamp duties, and customs," he was employed for nearly forty years full-time. In an age when poets tend to hover near schools and universities, Dennis O'Driscoll, was an exception. To the Irish Times, O'Driscoll said: "In the civil service you are assigned a grade. You know your status, whereas with poetry, you never retire and you never really know your grade – it will be assigned posthumously."
O'Driscoll wrote nine books of poetry, three chapbooks, and two collections of essays and reviews. The majority of his works were characterised by the use of economic language and the recurring motifs of mortality and the fragility of everyday life. As he aged, O'Driscoll's works become more fluid and thoughtful as well as more frequent, and, according to some sources, like Alan Brownjohn of The Sunday Times for instance, even though he is younger than some of the poetic greats, "at best he is already their equal." Originally published as a pamphlet his sonnet poem The Bottom Line is considered his hallmark work.
We need your consent to load this rte-player contentWe use rte-player to manage extra content that can set cookies on your device and collect data about your activity. Please review their details and accept them to load the content.Manage Preferences
In the Poetry Programme on 28th October, poets Enda Wyley, Peter Sirr and Julie O'Callaghan (Dennis's wife), remember Dennis and read some favourite poems.
The Poetry Programme, Sunday October 28th at Sunday at 7.30pm - listen back after broadcast here.