Christmas comes but once a year...as does Halloween. But judging by the early appearance of selection boxes in Tesco, you'd think we're all in some sort of mad rush.
Why on earth would you want to speed through five days - count 'em - of hauntings, splatterings, creature-ings, zombifications and home invasions like your life depends on it? And that is to name only but a few of the fates that potentially await you at Dublin's Horrorthon festival, held annually at the Irish Film Institute.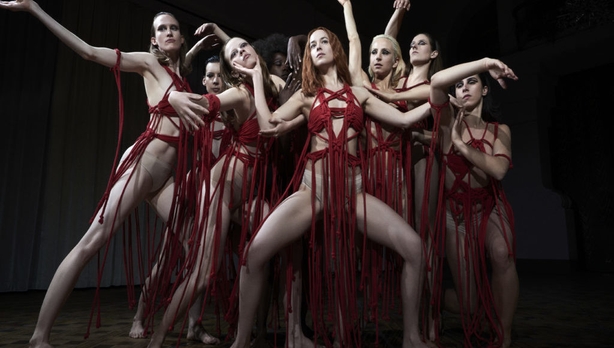 I've lived happily with horror (or horror movies, at least) all my life. I loved being scared as a child. Despite the sleepless nights and nightmares, I would constantly come back for more, whether it was watching Salem's Lot every time it was repeated, or secretly recording Burnt Offerings off of RTE when we finally got a VHS player. My brother John and I were convinced that film wouldn't be scary if we watched it during the day. We were wrong. Years later, Ed King, founder of Horrorthon, became a local legend, spreading the joys of horror via modest monthly gatherings in an IFI meeting room. These screenings were the demon seed of what later to become five days of celebrating the macabre, with Irish premieres, chilling late shows, double creature features, Q&A's with filmmakers and special guests from the world of horror. Its a place for fans of this much-maligned genre to gather and celebrate scary movies. It's a scene. And a fun one at that.
Should you venture and survive the grizzly theatre of Temple Bar on a long weekend, know that on the other side your rewards will be bountiful and bloody, with a choice Horrorthon line-up this year that includes the likes of the Irish premiere of the J. J. Abrams produced Overlord, his contribution to everybody's favourite sub-genre: the World War 2 zombie picture.
You want gore? They've got you covered. You want song and dance? You've come to the right place: my not-so-fair lady, Anna And The Apocalypse, the world's first zombie musical, will be singing and dancing into your hearts, lungs, spleens and kidneys. The zombie trend just never gets old. Though after more of a decade, it's more a movement than a trend, albeit a slow, squishy, shuffling movement.
Prefer your terror a bit more home grown and ecclesiastical? There's always acclaimed Irish horror flick The Devil's Doorway, where two priests are sent to a 1960s Magdalene laundry to investigate a statue of the Virgin Mary weeping blood. Fake or miracle? Find out in this terrifying found footage picture from director Aislinn Clarke, who will be there to answer your questions afterwards...
How about St. Agatha, in which an unmarried pregnant woman seeks help from a convent? Horrific sounding enough, I know. But, seeing this is from the director of several Saw movies, I'll leave the rest to your imagination. More local secular suffering can be found in The Killers Within, a home invasion 'tiger-kidnapping' tale where nothing goes the plan for everybody involved. I'm not going to spoil anymore, as filmmakers Paul Bushe and Brian O'Neil will be attending the show to deal with the aftermath.
You STILL can't wait for Christmas? There's always Secret Santa from another Horrorthon 2018 guest, director Adam Marcus. Plus All The Creatures Were Stirring, a selection of festive-themed terrors from directors David Ian and Rebekah McKendry.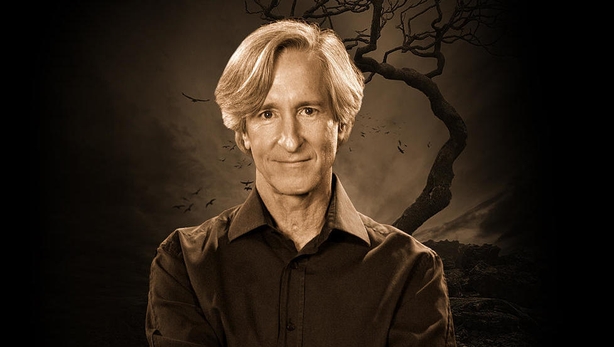 What have Critters 2, The Fly 2, Hocus Pocus, the original TV movie version of The Stand and Stephen King's Sleepwalkers got in common? They were all written and/or directed by this year's guest of honour, filmmaker, podcaster and the 'Peter Bogdanovitch of Horror', Mick Garris, who will haunting the Irish Film Institute with his presence all weekend. Not only will he be introducing his new movie-theatre set portmanteau film Nightmare Cinema to us Irish hordes, but will also be the subject of a career-long Q&A.
This years mash of monster flicks includes an Ozplotation homage, Australia's Boar, an outback-set many-horned creature feature, and the UK's Book Of Monsters, where 18-year-old Sophie's birthday party takes a turn for the worst - they run out of prosecco. Seriously though, there are monsters involved, hence the title. And some of the cast and crew will be in attendance to field your birthday wishes afterwards.
Two personal favourites this year also bring guests: Horror Express, starring Peter Cushing and Christopher Lee (not to mention Telly Savalas) will be showing with a fascinating introduction by Irish author John Connolly, who has written a book about this almost forgotten team-up between the Hammer stalwarts. And speaking of Hammer - no horror festival can sit right with the movie gods without a Hammer film - this years tribute comes in the form of 1974's Frankenstein And The Monster From Hell, the last of the legendary studio's Frankenstein pictures. The film will follow a talk from Sir Christopher Frayling - author of Frankenstein: The First 200 Years - on this the bicentennial of the book's publication.
As well as enjoying the up-and-coming Irish fimmaking talent showcased in a parade of horror shorts played out on the big screen, as opposed to your Android's and iPads, you can get the fright of your life by attending the very popular Surprise Film, the title of which is a closely guarded secret, for which I cannot reveal on pain of a generational curse on my entire bloodline. So, no clues. Or was THAT the clue?
The above titles are just a sampling of the smorgasboard which will be served from Thursday Oct 25th through Monday the 29th at the IFI. Buckets not supplied. Crucifixes, as always, are optional.
Find out more about this year's Horrorthon programme (if you dare) here.