Tom Lawlor, Co-Director of the Bram Stoker Festival, writes for Culture about this year's spooky spectacle, which takes place across Dublin this weekend.
Bram Stoker Festival, which was started by Dublin City Council and Failte Ireland as a way of celebrating Stoker and his legacy, will take over Dublin for the seventh year this October Bank Holiday Weekend.
My co-director and I are often asked whether it's difficult to programme a festival that seems to have such a specific remit - in truth, we have a broad remit, and it's always fun to work with artists and some of Ireland's most creative people on reimagining the festival's potential and finding inspiration in Stoker's work and life. What started as a way to recognise and celebrate Stoker as an Irish author has grown to encompass a programme which celebrates not only the man himself, but his connection to Dublin and the city, the legacy and impact of his work and the ties to Irish traditions like Samhain his work is rooted in, delivered with an irreverent nod to the Gothic, the supernatural and the thrill of craic after dark as autumn changes to winter.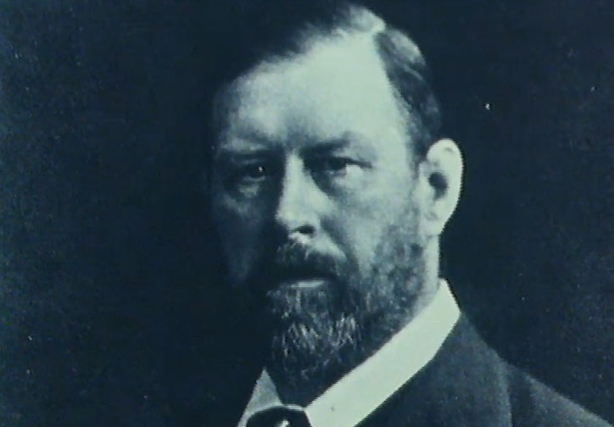 Every year, we want to take people to locations and venues which they might know by day, but haven't seen at night. We're excited to once again allow access to the National Botanic Gardens by night at Creature Features, a trio of our favourite natural horror films; Arachnophobia, Little Shop of Horrors and the 1978 version of Invasion of the Body Snatchers. We'll be creating a temporary outdoor cinema, protected from the elements, with the stunning Victorian glasshouses as a backdrop to the screen.
This weekend, the #MacnasParade comes to the streets of #Galway & #Dublin. We're excited to premiere brand new work 'Out of the Wild Sky' in Galway on Sun 28 Oct at 5.30pm & Dublin on Mon 29 Oct at 7pm, as part of Bram Stoker Festival: https://t.co/TsaQuOfwSJ
📹: @bramstokerdub pic.twitter.com/sG2MBQnnyz

— Macnas (@MacnasIreland) October 24, 2018
Many Dubliners won't ever have been inside the Chapel Royal in Dublin Castle, but thanks to the incredible support from the OPW, we're presenting Horrors in the Black Church, twice nightly for all four nights of the festival - if you're looking for truly terrifying theatre this Bank Holiday Weekend, this one's for you.
In the 121 years since Dracula was first published, the vampire character has become almost synonymous with the Count, but he also inspired generations of writers and artists who have tweaked and altered the defining characteristics of the vampire as we know it today. At Life After Stoker: Dracula's Continued Relevance, a panel of historians and writers will discuss Dracula's prominence in popular culture, and the many iterations of the vampire myth we all know and love.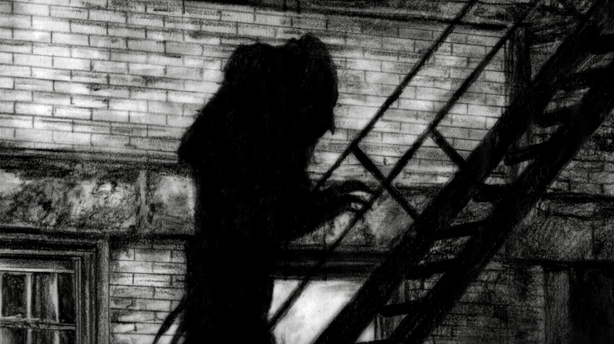 A fascinating spin on the idea of the vampire is also the premise for NYsferatu: Symphony of a Century, a hand animated retelling of the Nosferatu story, in which the vampire character is displaced as a Syrian migrant facing xenophobia and discrimination in Trump's America. Fiercely political, the film will be accompanied by a live score, specially commissioned by the festival, by Matthew Nolan with Sean MacErlaine, Erik Friedlander and Jan Bang. This screening and score takes place in St. Ann's Church, where Stoker married Florence Balcombe in 1878.
Tuning up this old piano carcass for Friday's show @bramstokerdub #NYsferatu #preparedpiano #livescore pic.twitter.com/F8S5hPMpZq

— Seán Mac Erlaine (@SeanMacErlaine) October 25, 2018
What continues to fascinate us, and what provides us with inspiration and programming ideas, is Stoker's life and the, sometimes subtle, connections his work has to the ancient Irish traditions of Samhain. What more fitting a celebration of Samhain than the incredible Macnas Parade, Out of the Wild Sky, which will once again take over the streets of Dublin 1 on October 29th. Now a much-loved and highly anticipated fixture in the events calendar, we hope Dubliners and visitors will join us for this otherworldly spectacle like no other in the city.
Find out more about the Bram Stoker Festival programme here.