We're delighted by present an extract from Sweet Home, the new short story collection by Belfast author Wendy Erskine, published by The Stinging Fly Press.
This is an extract from the title story of the collection: Bucky Cash is employed as a gardener by Gavin Marsh and his wife Susan, an architect. His girlfriend Emma is working as their cleaner.
---
Bucky had said the people were fools. No harm to them, he said, because they are actually pretty dead on as people like that go but they are seriously, seriously stupid. They didn't have a clue what to charge and they were running around giving out stuff. Bucky said that the woman was like something off The Apprentice, one of the quiet ones in the background that turn out to be planning something all along, the sort that gets to the final and you wouldn't have hardly noticed them the whole series. The woman was jetting round the place, flying all over the globe, but then she didn't even know how much to pay a gardener, didn't know how much to pay a cleaner, probably didn't know the price of a pint of milk. Bucky was getting more for that one job than five others put together. And what they were going to pay her for the cleaning job was brilliant. Gav had apparently said they didn't want to rip people off, but everybody needed to rip everybody else off at least a bit. Was that not the point? Bucky called him Gav nowadays. Bucky had said to her not to even bother trying to get Carl minded when she was working there. No point. Just bring him along, he said. Your man won't care. Might be a bit more of an issue if your woman's there, but your man, no, it won't be a problem. Seriously, he said, don't worry about it.
Emma had worked as a cleaner before, hoovering up other people's whatnot, hair and skin and the like. You'd just wiped their thickened piss from under the toilet seat, she had observed, and there they were, clutching their purse, how much do I owe you, giving you their tatty little note and some change, like they were the duchess. Hard not to laugh. You'd have to think about something really boring like a potato so you didn't laugh. At Gavin and his wife's place there was an alarm system and Emma had to key in five digits. The first time she went there, she wondered what had happened to all of their stuff because at home they had more crammed into their front room than there was in this entire place. It was empty as a church. The huge fruit bowl had a tower of apples, really green and shiny. Emma dusted the fruit, and if any of the apples were not looking so good, she replaced them with others from the fridge, taking care that they went back in exactly the same position. There was great suck on their vacuum cleaner, though. Powerful. When you opened their hot press, there were stacks of towels, all the same colour, folded in rows. Back at home Emma and Bucky just shoved the towels any way into a cupboard. One time she had shouted to Bucky when she was drying Carl, bring me a towel would you and he had yanked out a Carlsberg towel. I'm not drying the baby with that, not a Carlsberg towel. You're just being a dick he had said. It's still a towel. Carlsberg or not. The woman's clothes hung on wooden hangers. There was a nice clink as they hit off each other. Rows of grey trousers. Rows of grey jackets. She wouldn't even think about trying them on.
One day when he was going into the kitchen to get himself something, the man Gavin said, Doing a good job there. Just let me know if I'm in your road. She'd thought, it's your house pal. I'm the one in the road. He had asked her if she wanted a coffee. No you're alright, she had said. And then she had added, my wee fella's sleeping upstairs in your spare room, is that okay? He had said that was fine.
In the people's centre there was a small library, housed on the second floor. Pod chairs and geometric white plastic created a sci-fi aesthetic which made the books seem relics from ancient antiquity. All Gavin seemed to be able to find were cookery books and biographies, mainly sports related. They were to the left and to the right. He had to call the woman over. Christ, he said. All I'm wanting to find are a few children's books. She pointed over to the corner with the cushions.
It had been two months since Emma had started as the cleaner. What had begun to irk Gavin was the amount of time that little kid spent in front of the TV watching saccharine US animations. He sat straight-backed on the floor with the curtains closed, mesmerised by the stuff. It couldn't be good for language acquisition and development. And Emma there: don't do that. Gonna kill you if you do that again. He wondered about the kid's diet. He wasn't judgmental, he would happily eat a takeaway every night of the week, but children needed something better. Every week the kid arrived at the house eating a packet of Wotsits. Emma would quickly take them from him before they came in, but Gavin had seen. She sometimes gave him another bag when they were leaving. He had seen that too.
The next time they were there, Gavin was in the sitting room. Look what I found! he said to Carl, showing the books. You want to have a story? Emma needn't worry; he would keep an eye on Carl. It's no problem, he said. Seriously, no problem at all. Between the bouts of the hoover she could hear Gavin reading, putting on all of the voices.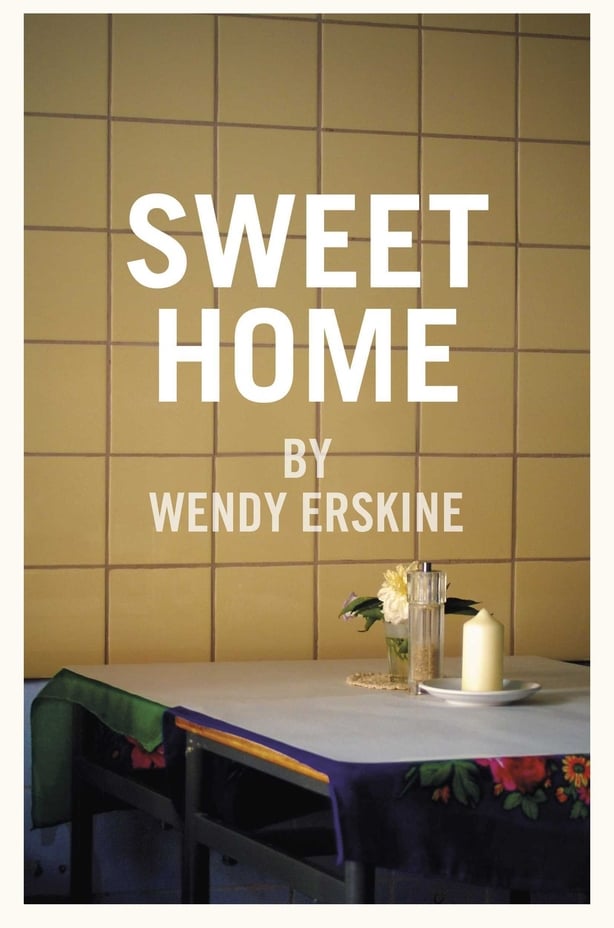 Sweet Home by Wendy Erskine (published by Stinging Fly Press) is out now.