Director of the Ark Aideen Howard writes for Culture about their Theatre for Children season, which runs from 27 Sept - 14 Oct, as part of this year's Dublin Theatre Festival.
For as long as The Ark has been in existence, it has worked in partnership to deliver brilliant arts experiences to more children.
We work in partnership with great colleagues and organisations as artistic collaborators and regularly share our resources and knowledge with artists, educators and all those interested in child-centred arts practice. October 2019 will see the 24th edition of the Theatre for Children season at The Ark as part of Dublin Theatre Festival. For all those years The Ark and DTF have been working in partnership to bring the best of international performance to Irish children and their families and teachers.
So international practice is not new to us. This year, however, because we have just embarked on two new international projects funded by Creative Europe, we feel the excitement and possibility of the international dimension even more keenly. This year our programme includes work made in the UK, Australia and in the UK and Denmark, through co-production.
Because The Ark's audience ranges in age from two to twelve, we are always striving to present shows which connect with children at very different developmental stages. The Ark team gives great consideration to the age guides which accompany all of our shows in order to give children the best possible chance of a brilliant art experience.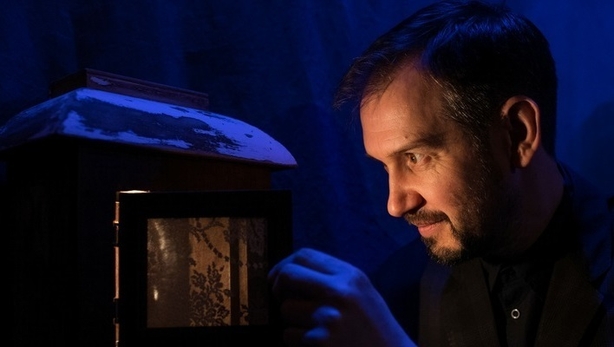 Research about the significance of early childhood development has brought about changed emphasis in education and artistic practice for children. In 2018, we have given special attention to the way in which we develop and present art for young children year round and have engaged an Early Years Artist in Residence to work with us for a full year to develop our practice and expertise. You can read more about this here.
Our Dublin Theatre Festival programme also shares that emphasis and we have given special consideration to the early years audiences in programming Nightlight, a show for children aged 3-6 and Grass, for ages 2-5. Grass marks the first visit of UK company Second Hand Dance to The Ark. Directed by Rosie Heafford, who specialises in making bold dance performances intended to be seen close up, Grass is a perfect first theatre-experience with lots of play opportunities for a young child.
Andy Manley and Teater Refleksion are no strangers to The Ark, and are well known for their track record of making beautiful and witty work for children Night Light is an exquisitely imagined dream world which explores the contours of night time.
Programming theatre for this young age range opens up the possibility of theatre visits for pre-school children in groups as well as those attending with their parents and is also part of our commitment to democratising cultural access.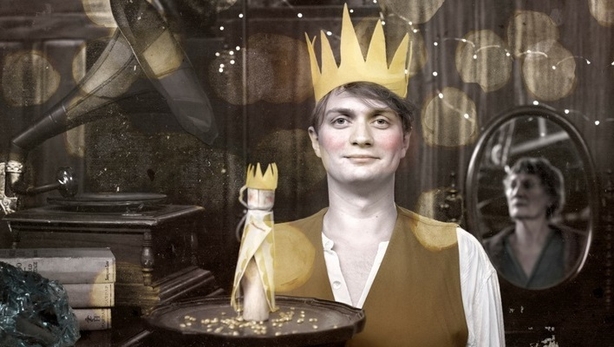 However, despite this proper attention to the early years, we continue to present dynamic work for older children. We are excited to welcome back Slingsby Theatre Company with their exuberant The Young King, an Oscar Wilde story which refuses to be confined to the stage! For children age 8 and over this is a magical introduction to the possibilities of theatre.
Inclusivity is a key factor for us at all times, as all children have a fundamental right to culture so we are delighted that this season also includes a relaxed performance of Grass on 28 Sept where adjustments are made to the production to make it a more comfortable experience for children who will benefit from a more relaxed performance environment, including children with sensory and communication disorders, or a learning disability.
As always, in the knowledge that children rely on adults to access our work, The Ark's performances take place on school days and weekends. We're looking forward to a busy, brilliant Dublin Theatre Festival at The Ark.
The Theatre for Children season runs at The Ark from 27 Sept - 14 Oct, as part of this year's Dublin Theatre Festival.