Wendy Erskine's salty, wry tales from the heart of East Belfast are sharply observant about human behaviour; characters dally with misunderstanding and suspicion (and often downright good nature) in her fine balancing acts of fiction.
To All their Dues is an edgy chronicle from the heart of The Troubles. Told in the third person throughout, the story skilfully incorporates the talkative, warm-hearted tone of Mo, who sets up a beauty parlour on a Belfast street. Mo wants to simply do a decent job at a reasonable cost, but her entrepreneurial spirit and enthusiasm is marred by the sinister Kyle, who is looking for his protection money. Mo's viewpoint is presented in part one; in the other two parts, we hear Kyle and his wife Grace's stories. Their childhoods were not pleasant by any means - the details are meant to suggest a certain degree of mitigating circumstances.
Typically, Wendy Erskine works with an element of unpredictability to build suspense. There is a breezy sense of randomness, as if the writing and the plot were easily won (which, of course, they weren't, rest assured). She has a keen eye for the telling detail that gives a story an individual tincture.
In Locksmiths - a story much admired in these pages by Eileen Dunne when she reviewed it as part of the Female Lines anthology - the young, directionless protagonist lives with his grandmother. Meanwhile, he visits his mother, a convicted murderer in prison. On one memorable occasion the two of us sat across the table with exactly the same colour hair. We had used the same lightening spray which promised golden beach blonde but which reliably turned out orange. That went in the bin when I got home.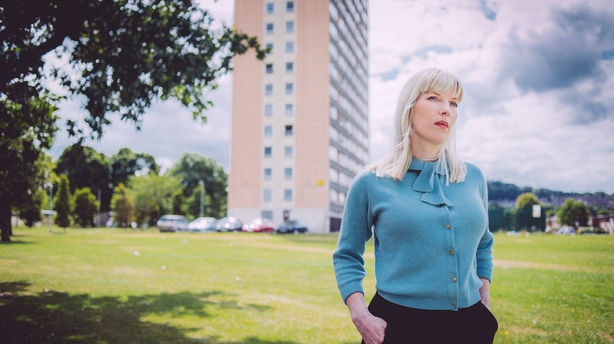 Then the grandmother dies, and mother gets special leave to attend the funeral: She was standing under a tree with some man and I couldn't recall having seen her outdoors before, although I must have done, when I was younger. She was close to the fella, conspiratorial, but then I saw that she was handcuffed to him. A lesser writer might play this for laughs, Erskine plays it straight, minimalist.
The title story Sweet Home features two Belfast-based couples, the employers and the employees. There is the professional couple: Susan, a workaholic architect, and her stay-at-home husband Gavin, who seems to do very little. They employ as a gardener young working-class lad Bucky, who has a little boy, Carl, with his hairstylist partner, Emma. The story pivots around the care of Carl, with which Gavin becomes involved - that is until a dreadful accident occurs.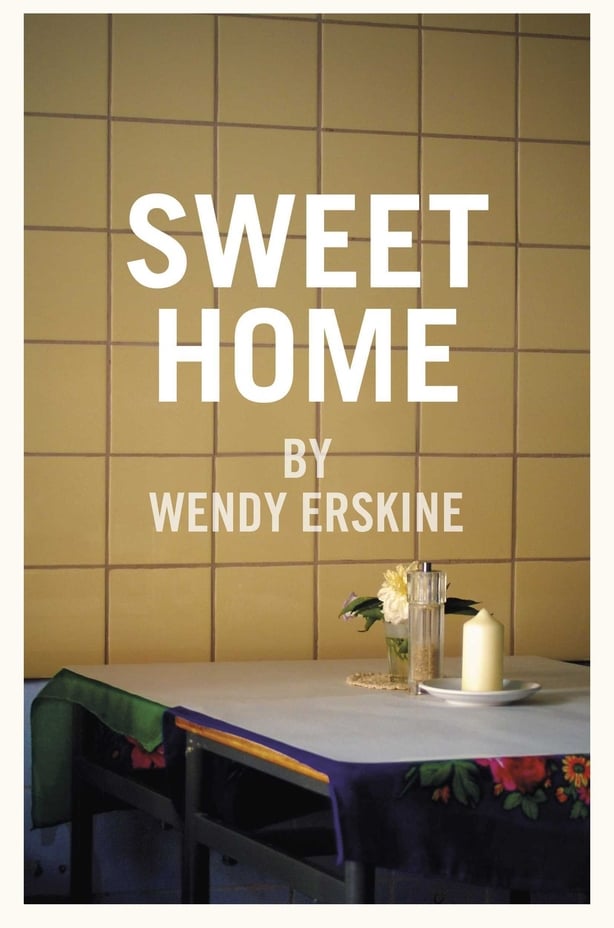 One of the strongest stories in the collection is The Soul Has no Skin, which pivots around good-natured Barry, who works in a domestic appliances shop and whose life has been marked by a good deed that got punished - he helped to free a teenage girl who had been tangled up in overhead wire by other kids in a school playground. The girl goes missing shortly afterwards, the police call him in. He is entirely innocent, but the incident fractures the household. He has to leave home due to unwanted family shame, and feelings that he is still being talked about.
These ten stories augur well for an assured future for Erskine, who displays a keen understanding of the East Belfast milieu. The entire sequence could be the basis for a fine TV series - what used to be called `kitchen sink drama.' Sweet Home is published by Stinging Fly, whose selection of new stories from a variety of contemporary Irish authors - Kevin Barry, Lisa McInerney, Desmond Hogan, Colin Barrett and many others - comes highly recommended.