Dublin Fringe preview: Rosa Abbott talks to RTE Culture about concepts of free speech and free thinking, which have been co-opted by conservatives asking how should artists reclaim these for ourselves - she's co-curating I Am Dynamite, a two-day creative symposium at The Complex during this year's Dublin Fringe.
We are told there was a time when artists and liberals had the power to shake a society to its core. When a painting could "lead all beings to death" (as was written of Malevich's 1913 Black Square), or a novella could "aim at destroying all literature" (Bataille's 1918 Story of the Eye). When freedom of expression was a right demanded by social activists, radical feminists, conceptual artists, street punks, experimental filmmakers and adult entertainers alike.
Such language, however – of disruption, free speech, transgression – is now as likely to be adopted by vitriolic alt-right trolls as it is artist provocateurs. Liberalism, on the other hand, has adopted a protective discourse of "safe spaces" and "trigger warnings". Whilst both of these concepts have their place, does this mean leftism has stopped owning the language of dissent? Did it ever own it in the first place? Could we reclaim it? Should we reclaim it?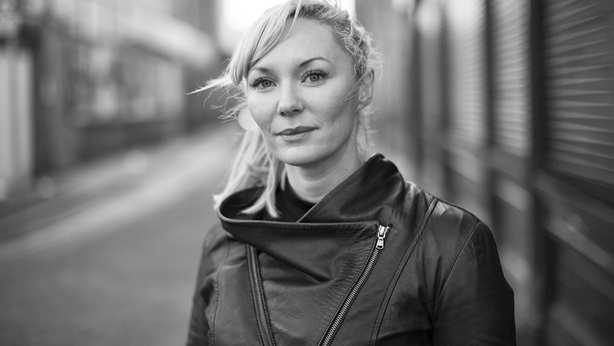 These questions form the crux of I Am Dynamite, a two-day creative symposium at The Complex during this year's Dublin Fringe Festival. Its speakers and performers offer disparate viewpoints on the role of creativity and the counterculture in the age of late capitalism and the dark web. They include writers, artists, politicians, podcasters, musicians, actors and activists – and they won't necessarily all agree with one another.
We are told there was a time when artists and liberals had the power to shake a society to its core.
"If you are surrounded by people who agree with you, you do not have to do much thinking", writes one speaker, Jessa Crispin, in her book Why I'm Not a Feminist: A Feminist Manifesto. Crispin is commenting on contemporary feminism, which she argues is politically compromised by its pursuit of mainstream acceptance ("the feminism I support is a full-on revolution", she counters), but her statement rings true across the board.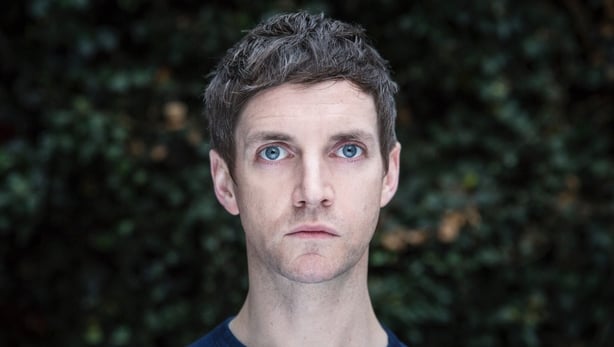 Another speaker, Angela Nagle, grapples with the internet era's intense polarisation of left and right in Kill All Normies. She argues that the counterculture has instilled in us collective reverence for "edginess" and transgression, and that this has been capitalised upon by prominent the alt-right. "When we've reached a point where the idea of being edgy/counter-cultural/transgressive can place fascists in a position of moral superiority to regular people," Nagle writes, "we may want to rethink the value of these stale and outworn countercultural ideals."
Both Crispin and Nagle are authors that have vigorously shaken up my own thinking in ways I did not expect, and I am excited to hear what they will contribute to I Am Dynamite. We will also hear from Dublin Oldschool writer/actor Emmet Kirwan; the Irish Times' Social Affairs Correspondent Kitty Holland, who for two decades has been breaking stories on homelessness, abortion, LGBT+ rights and much more; artist, activist and THEATREclub co-founder Grace Dyas, and Séamas O'Reilly, columnist, podcaster and author of THAT Twitter thread about Mary McAleese, among others.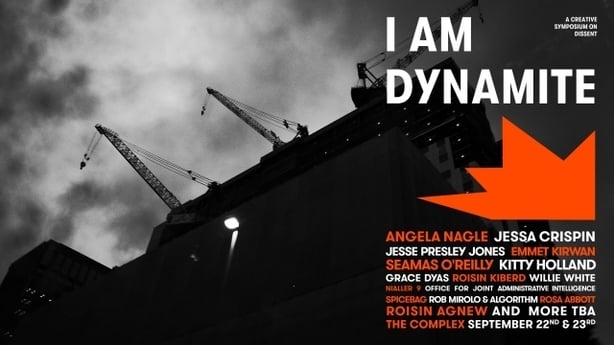 And because we still believe art can shake a society to its core, you can expect performances from Jesse Jones, who brought witchcraft and Marxist-feminist theory to the Irish Pavilion at last year's Venice Biennale; Chris Dreier and Gary Farrelly's Office for Joint Administrative Intelligence, whose bureaucratic bingo will equip the audience with disaster preparation prizes; SPICEBAG, who throw queer parties for outsiders, and an AV show from Rob Mirolo/Algorithm – because even the most radically independent thinkers should be able to share a dancefloor.
I Am Dynamite takes place at The Complex, Dublin, from Sep 22-23 - more details here.