Born in Dublin in 1959, acclaimed poet, playwright and novelist Dermot Bolger has also worked as a factory hand, library assistant and publisher.
He is the author of ten novels (including The Journey Home and A Second Life) and nine poetry collections (most recently The Venice Suite: A Voyage Through Loss), and has written a number of works for the stage - his adaptation of James Joyce's Ulysses recently returned to the Abbey Theatre stage, following a sell-out run in 2017.
His new novel, An Ark Of Light, is published this month by New Island.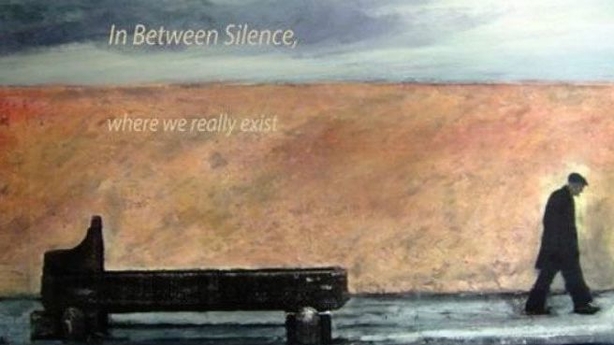 FILM
Although the film In Between Silence is unlikely to be shown in any Cineplex near you any time soon, look out for it because the screening I saw in Dublin's Lighthouse Cinema (before it transferred for a long run in New York) was among my most interesting recent cinematic experiences. It was made by the hugely respected Dublin born avant-garde rock composer, Stano. He invited participants – well-known and unknown – into his studio to tell any personal story they wished to share, with Stano then composing a new piece of music to underscore the story. In Between Silence captured the shared experience of creating music and stories. The only images displayed on screen are the name of the storyteller and, at the end, a picture relating to their story. Nothing else distracts from the words and music. It is a film about allowing our imagination to engage with the voice of the storyteller. Experiencing it in a packed cinema was strangely mesmerizing. Hopefully many arts festivals will show it in the coming year.
MUSIC
My go-to CD in my car at present is the singer-songwriter Ciara Sidine's second album, Unbroken Line, which deftly shows that lyrics can have social and political passion without losing anything in poise, lyricism and richly textured human emotion. If you were curious as to what Emmylou Harris would sound like if born, bred and buttered in Dublin, it is worth checking out.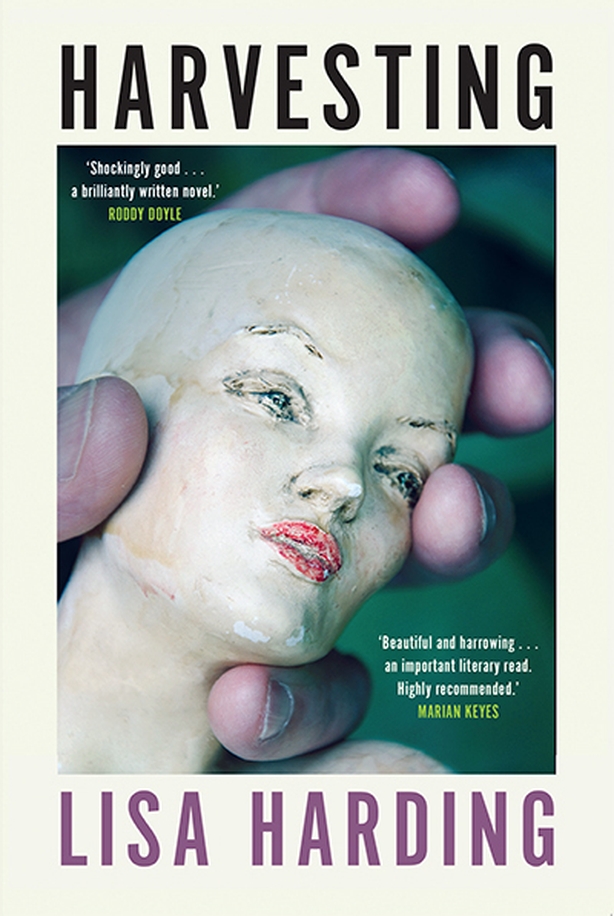 BOOK
I remember watching an RTE documentary on sex trafficking and realising that an anonymous shop which I passed every week was unknowingly being used by East European criminals (who remained in their cars outside while girls under their control were forced to do the money transfers) to send their profits abroad. Yet nothing brought home how harrowing and pervasive the sex industry is, in reaching into every corner of Ireland, than Lisa Harding's shockingly raw debut novel, Harvesting (New Island €10.99), inspired by her involvement with a campaign against sex trafficking run by the Children's Rights Alliance. It is essential reading, and I am delighted to see a new mass-market paperback of it appear this month.
PLAY
Only in Ireland could a plane be hijacked by an ex-Trappist monk, brandishing a bottle of water and demanding the immediate release by the Pope of The Third Secret of Fatima. In fairness the delusion ex-monk who briefly seized control of an Art Lingus flight from Dublin to London was actually Australian, even if the hero of the hour was Longford's Albert Reynolds who boarded the plane to reassure bemused passengers after it landed in Paris where French Special Forces stormed it. Janet Moran is already known as one of Ireland's finest actresses, but I am dying to see her comic writing talents revealed in her first stage play, A Holy Show, based on this bizarre hijacking. It runs in the Peacock Theatre from Sept 8th to Sept 15th. I'll be fastening my seat belt for take-off. I'm also hoping some theatre soon gives a longer run to Jimmy Murphy's must-see play about the Dublin criminal underworld, Idlewild, which recently ran at Smock Alley.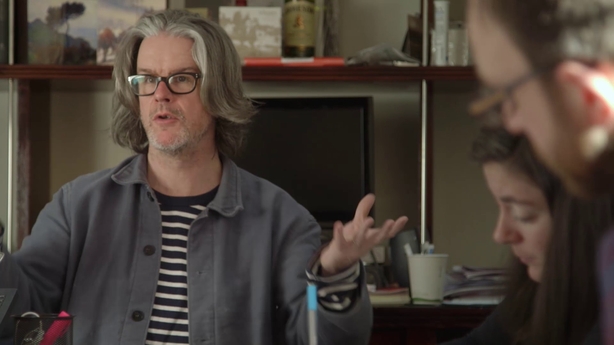 TV
People popping in and out of the Abbey Theatre during 2017 regularly bumped into, and were filmed by, the Independent documentary filmmaker, Maurice O'Brien of Lifeblood Films, who was quietly chronicling a year of tremendous change in our National Theatre, with the arrival of a new team of artistic directors in Graham McLaren and Neil Murray. I have no idea what O'Brien's finished documentary, entitled The Abbey: A Riot of their Own is like, but I suspect it will be fascinating. I really look forward to its screening on RTE in October. In the meantime I will make do with my weekly fix of Better Call Saul on Netflix. This is so decidedly quirky and convoluted that I suspect that, having watched it once, I'm never watch it again, but I am more than willing to be intrigued and engaged as the plot unfolds at its own unique pace.
GIG
Mark Geary is a richly perceptive songwriter whose gigs I have enjoyed here and New York. Check him out when he plays Dublin and Cork in September. The gig I'm most looking forward to is my chance to share a stage, in the week in which An Ark of Light is published, with two Dublin legends who are virtuosos in their art forms. They are the great Jennifer Johnston, one of the foremost Irish writers of our time, and legendary John Sheahan, famous for classic compositions like The Marino Waltz and as the last surviving member of the original line-up of The Dubliners. We appear together in The Pearse Museum in Rathfarnham at 2pm on September 8th (find out more here) and I can think of no better company in which to pass a Saturday afternoon with words and tunes.
My exhibition opens next week at the Hillsboro Fine Art Gallery, 49 Parnell Square W, Rotunda, Dublin. 7th Jun - 7th July 2018.
This is another of the paintings included in the exhibition.
"From Above"
Acrylic on canvas
76 x 66cms.#abstract #expressionist #painting #art #dublin pic.twitter.com/LvbsrUA3AY

— Anya waterworth (@AnyaWaterworth) June 1, 2018
ART
I have rarely found any exhibition in the Hillsboro Fine Art Gallery – in the very centre of Dublin but discreetly tucked away on a side street off Parnell Square West, opposite the Rotunda – not to be worth a visit.
PODCAST
To my shame, I generally only ever listen to the radio when I am cooking or washing the dishes and so on Sundays my domestic tasks are timed around being able to listen to The History Show on RTÉ Radio 1 at six pm, which always makes for stimulating listening for a history buff like myself, with so many unexpected nuggets thrown up that often I need to wash the same dishes twice or three times.
TECH
I'm working my way through this whole technology thing at a steady pace. I have recently mastered ogham stone writing and when I catch up with things like Apps, I will definitely let you know.
THE NEXT BIG THING...
In his two collections to date, the poetry of Colm Keegan brims with frenetic energy and a hard-earned street-wise lyricism, bereft of false notes in its powerfully dark portrayal of contemporary Dublin. I will be really intrigued to see if he can bring the same complexity, humanity and powerful street-wisdom to his debut play, For Saoirse, which runs in the Axis Theatre, Ballymun, in September in the Dublin Fringe Festival.
Two years ago, I read a superb short story, Drizzle on the Windscreen, by a young writer, Manus Boyle Tobin (read it here). It's a rich piece of fiction about a taxi driver whose only real home is his taxi and who spends his night in a waking dream or a dreaming wakefulness: his sense of being present and absent filtering back to his passengers who also almost enter a dream-like state. I have read nothing else by him, but will be very intrigued to look out for new work by him in time.