Deputy Head of 2FM Paul Russell pays tribute to the presenter of RTÉ Radio 1's trad showcase The Rolling Wave, who bid farewell to RTÉ last month after four decades producing and presenting for the station.
Peter Browne walked out of the Radio Centre last Thursday night on the final day of his career as a RTÉ Radio Producer - and with him walked a small piece of history.
A history of kindness and sharing and an unending flow of wit as sharp as the razors once used to cut the quarter inch tape in the days of programmes like The Long Note and Both Sides Now.
But more than that history was the wealth of music that poured out of the programmes he both produced and presented over a career spanning more than 40 years. His final edition of The Rolling Wave was broadcast on Radio 1 on Sunday, August 26th.
We need your consent to load this rte-player contentWe use rte-player to manage extra content that can set cookies on your device and collect data about your activity. Please review their details and accept them to load the content.Manage Preferences
LISTEN: Peter Browne's final episode of The Rolling Wave
Former colleagues Paddy Glackin, Brendan Balfe and Cathal Goan joined Peter and a packed room for his farewell party in the Radio Centre. In his speec,h he thanked the many personnel who worked alongside him over the years, paying particular tribute to RTÉ Radio Archives for providing him with a rich flow of recordings of traditional Irish music, and to the late Gerry Ryan who he worked with during his time in the then fledgling 2fm.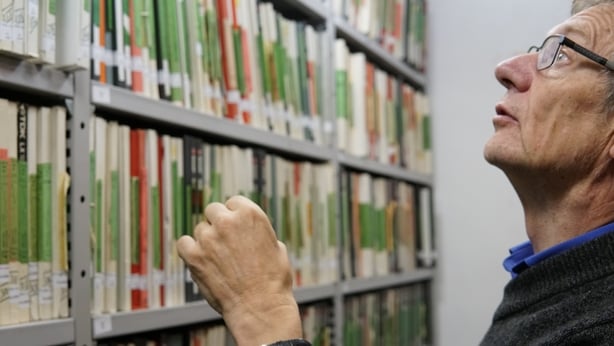 Back then Peter was a maverick, once producing a heated live debate on the contribution of the music of The Pogues to traditional Irish music. Recently, that debate was used to kick-start a series of new debates on 2fm with more live confrontations to come in its 40th year in 2019.
Having worked with Peter on a number of projects and programmes from my own very first day on the job, I'm sorry to see this gentle giant of broadcasting leave the RTÉ Radio centre. I will miss him and the quiet way he'd carry himself next to the wonderful words of wisdom and wit that he'd deliver in equal measure. He was music to my ears.
Many new people will get to experience the wealth and wit of Peter Browne, and they'll be all the better for it.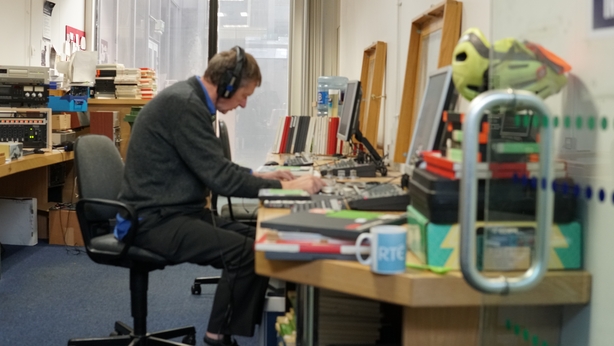 RTÉ's Aonghus McAnally adds:
Looking back on my time working with Peter Browne on Both Sides Now on Radio 1 in the late 80's, I am filled with memories of laughter, music, trips to the Irish centres and festivals in Britain and, most of all, his crisp wit and observations on life and work. Whenever I repeated myself to him, his wonderful phrase "So you were saying" would stop me in my tracks, to be followed by that wonderful hearty laugh of his.
His knowledge and love of traditional music was palpable, and his healthy disregard for those who tried to wield power just for the sake of it led to great frank discussions on occasions. He was always very tolerant of my pots of tea during our down time social settings even when it meant I fared much better the following morning!
He is a great loss to RTÉ but the world is a better place for having him full time now!