The brilliant Maeve Higgins is officially on a roll - over the past couple of months the Cork-born NYC-based writer and comedian has launched an acclaimed podcast (Mothers Of Invention), published a new memoir (Maeve In America) and wrapped her first leading role in a feature film (Extra Ordinary, due out next year).
Occasional RTÉ Culture contributor Maeve took the time to offer her choice cultural recommendations.
Film: I love a good romantic comedy but get really bored of the same old schlubby white guys trying to get a girl that's clearly way too hot for them. Crazy Rich Asians turned out to be the answer to my prayers. Based on the bestselling Kevin Kwan novel, it follows the ups and downs of a beautiful young couple who take a trip to Singapore, the family home of Nick Young, played by the dreamy Henry Golding. Rachel Chu (Fresh Off the Boat's Constance Wu), a first generation Chinese-American professor of economics at NYU. During this trip she learns that Nick is the favourite grandson of an incredibly powerful and wealthy family who have married into other wealthy and powerful families all working to protect their fortunes. They see the couple's union as a threat, and a Pride and Prejudice style battle, with impeccable put-downs, elegant costumes and happy endings to follow. Far be in from me to objectify the men in the film, but seriously, they are divine.
Music: Tierra Whack is playing on a loop in my headphones these days, her music is so funny and uplifting. Her album is visual too and comes in at a grand total of 15 minutes long, with each track being one minute, the exact time of an Instagram video. She's quite absurdist and as a word nerd I get such a kick out of her wordplay. She's only 22 and I can't wait to see what she does next.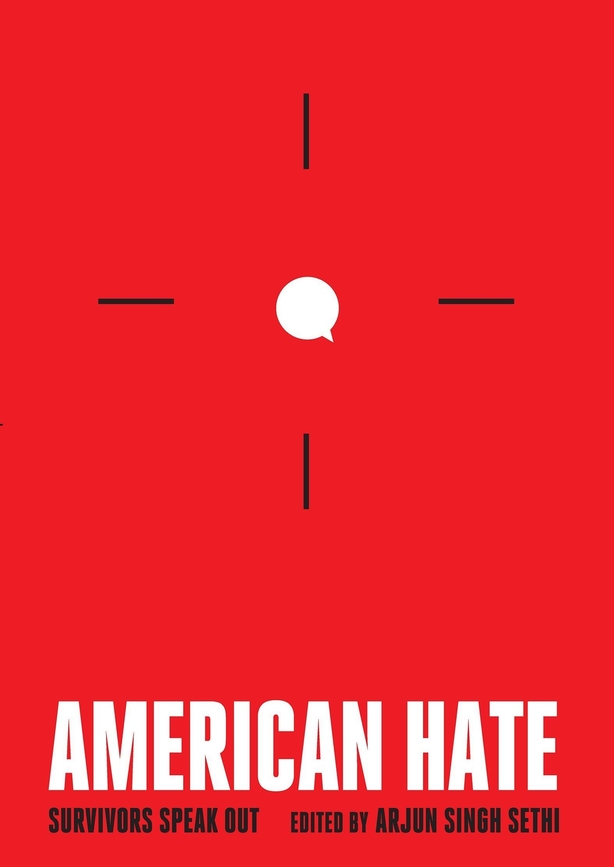 Book: My new book shared a publishing date with American Hate: Survivors Speak Out, and I've been reading that. In it, Arjun Singh Sethi, a community activist and civil rights lawyer, chronicles the stories of individuals affected by hate. In a series of powerful, unfiltered testimonials, survivors tell their stories in their own words and describe how the bigoted rhetoric and policies of the Trump administration have intensified bullying, discrimination, and even violence toward them and their communities. I'm always keen to hear from people directly, so am glad to have access to these voices. As a white person living in the liberal city of Brooklyn, it's easy not to see what other people go through in the US, but this book makes my neighbor's experiences impossible to ignore.
TV: Succession tracks the lives of the Roy family as they contemplate their future once their aging father (Brian Cox) begins to step back from the media and entertainment conglomerate they control. Of course it's a brilliant look at how a fading leader chooses to distribute his power, but it's also really fun to watch, with great jokes. It's kind of a family soap but executive producer and director Adam McKay (The Big Short) and creator Jesse Armstrong (Peep Show) really go in hard with timely themes like dynastic politics and how the one percent live. It's on HBO and I watched all ten episodes in a week, neglecting my work and family to do so, is there any higher (or sadder) endorsement?
Watch - Cole Escola at Joe's Pub:
Gig: I host a comedy show every week so I rarely actually go to see one on purpose, but I did catch Cole Escola's latest one man show at Joe's Pub last week. He is hilarious, and describes the show, Quick, Pretend I'm Asleep' thusly: "Too weird for pretty much anything else, the feral writer/performer brings his unique voice to the stage where it belongs, playing multiple characters in a series of comedic vignettes that operate on the fringes of coherence and social acceptability."
I'm just about to book tickets to see Blood Orange, they have a new album and are touring. Dev Hynes puts on a brilliant live show, so I'm excited about that.
Preview the @metmuseum's astounding #MetHeavenlyBodies exhibition before your upcoming visit. This show is a must for all of our sartorial-minded guests! #QuinEssential #MetMuseum #TheMet #CostumeInstitute pic.twitter.com/50haihnV78

— the Quin hotel (@theQuinhotel) August 29, 2018
Art: If you appreciated Rihanna basically dressed like the Pope at this year's Met Gala you'll be glad to hear the outfit is on show at The Costume Institute's spring 2018 exhibition—at The Met Fifth Avenue and The Met Cloisters—it features a dialogue between fashion and medieval art from The Met collection to examine fashion's ongoing engagement with the devotional practices and traditions of Catholicism. I haven't been to Mass in ages but I happily paid $25 to gawk at these incredible costumes.
Everyone, we'd like to introduce you to Maeve, a lamppost. Episode 2 is up. https://t.co/SXv2lfM0tB

— Everything Is Alive (@ianchillag) July 31, 2018
Podcast: Everything is Alive is my new favourite podcast, it's an unscripted interview show in which all the subjects are inanimate objects. I'm in this series, just on one episode playing a lamppost, but that's not why I'm shouting it out, I swear. I like it because it's beautifully produced and has this whimsical beauty that's missing from most comedy podcasts, and it's really funny and strange.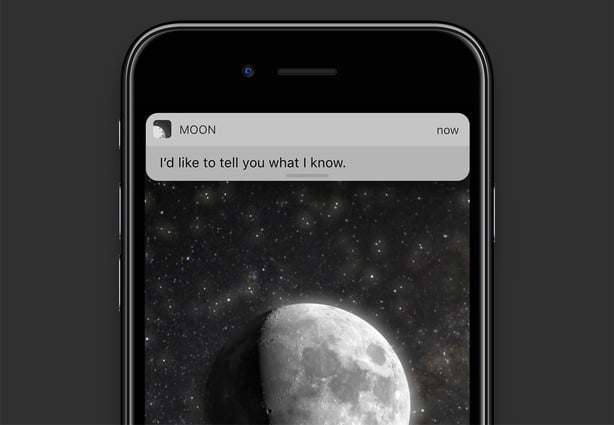 Tech: MOON is a simple and elegant app that tracks the phases of the moon – the app creators call it 'your personal lunar portal'. It works offline and there's something magical about the countdown to a full moon.
The Next Big Thing... My sister Lilly has been talking and writing about natural wine for the past year but she is a wine genius who has studied it widely, so it's only reaching normal people like me now. I love it! Natural wines are made the way all wine used to be made 8,000 years ago, before we modernised viticulture with chemicals and machine-harvesting, it's about listening to the land and working with what you've got. The resulting wine actually tastes alive and fresh, but still like wine, and I swear there is much less of a hangover too.