For his second solo show at Dublin's Oliver Sears Gallery, Michael Canning presents new sculpture, paintings and works on paper which address ideas about the creative process, the lineage of ideas, what it is to make an image of something that already exists in the world and the significance which attaches to the manipulation of simple materials.
Fascinated by the idea of light as an agent for transformation, with the solitary, private nature of creative endeavour, and with a profound sense of connection with the landscape of County Limerick where he lives and works, Canning has made a group of new sculptures, paintings on paper and two large works on canvas.
Your Cyclical Natures - Sculpture Painting Drawing opening 6th September. New work by @CanningMichael. #artepovera Grazie Bill @BHollingsworth @OystercatcherTF for digital delivery. pic.twitter.com/xocOXTE8Lf

— OliverSearsGallery (@osearsgallery) August 23, 2018
Captivated by the ways in which ideas and tropes pass down through and across the heritages of European cultures, Canning references Samuel Beckett's 1982 play for television - Nacht und Traume - which takes its name from and incorporates Franz Schubert's 1825 Lied D.827 of the same title.
Canning's largest painting in the exhibition adopts this title also, deploys many of the visual dynamics of Beckett's teleplay and shares something of the tragic-romantic mood of Schubert's deeply haunting song.
Michael Canning, Your Cyclical Natures - Sculpture Painting Drawing, 6th September - 18th October, Oliver Sears Gallery, Dublin - more details here.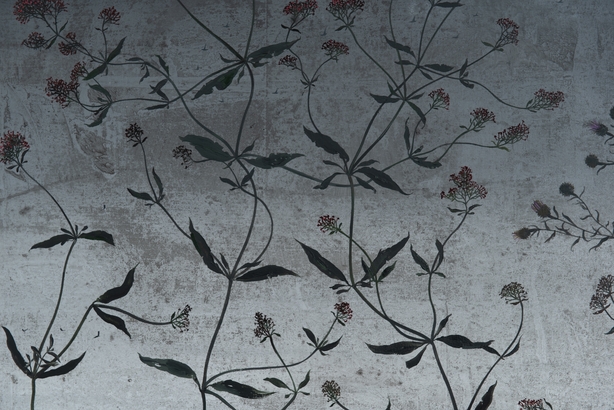 About The Artist: Michael Canning studied Sculpture at Limerick School of Art & Design, and at The School of Fine Arts, Athens, Greece, after being awarded the Greek Government Scholarship. He completed an MA in Painting at the National College of Art and Design, Dublin, in 1999. Michael is a Lecturer at the Department of Fine Art, at Limerick School of Art & Design, LIT, and has taught on the Sculpture & Combined Media and Painting courses.
Canning was awarded the Hennessy Craig Prize by the Royal Hibernian Academy in 2005, and awarded a Fellowship by the Ballinglen Arts Foundation in 2007, and was artist in Residence at the RHA, Dublin, in 2008. His work is in private and public collections internationally, including Allied Irish Banks, Bank of Ireland, University of London, The National Self Portrait Collection at University of Limerick, Butler Gallery, Kilkenny, and Limerick City Gallery of Art.