Dublin Fringe preview: Exploring the stages of a post-apocalyptic breakdown, Irish-Norwegian dance artist Liv O'Donoghue writes for Culture about her new show, AFTER, a 'live documentary film for the end of the world', which utilizes live-stream film, physicality and performance.
November 2016. Russians are conducting airstrikes on Aleppo and talk begins of some sort of genocide in Rohingya. Meanwhile, 239 migrants have just drowned off the coast of Libya, Kim Jong-un has been fiddling with his missile buttons and Brexit is taking its first fumbling baby steps. The world is divided into deplorables and snowflakes, the alt-right and all out rioters. And then, against all the odds, Trump gets elected.
As an artist I'm interested in people. How they react and how they interact. And here in the icy north, in the absence of anything to refer to, how do they react and interact in a void?
Collectively, we all start to feel a little queasy. This isn't what's meant to be happening. The bad guys are winning, democracy is unravelling, and there's nowhere to turn. The rules of the game are brazenly being broken and the referees are on some sort of Russian sponsored boozy lunch. We're helpless, not sure where to start or how to begin. We shake fists on social media, liking and sharing and liking and sharing in our echo chambers of mutual disbelief... but then we just go back to our avocado on toast, distracting ourselves with doge memes and lamenting the Biden-Obama true friendship years.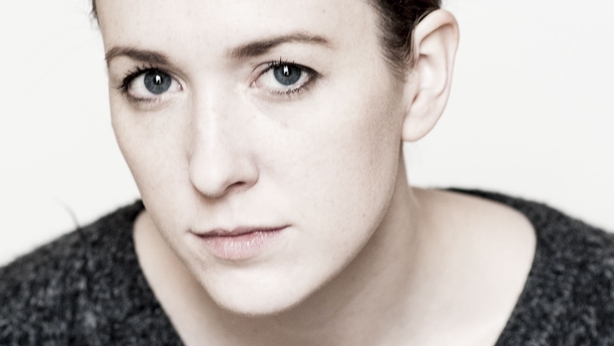 Collectively, we all want to phone our mums. The world as we know it is ending. When? How? Who knows. But it's happening. And we're sure of it. Remember how safe and hopeful we felt in the 90's and the naughties? Forget about it. There's no going back. And don't even get us started on climate change.
So I do call my mum. And through her, I start toying with an idea. As an artist it's probably my main coping mechanism. Teasing out the dark inner coil of my feelings and imagining putting them on stage. In front of people. I should probably just go into therapy, but it's been working for me for a while now so why stop? The idea comes from one of my favourite bits of advice, usually administered by my mother on the first days of school, or the start of a new job: the biggest fear is always the fear of the unknown. Historical record has her catalogued under 'always right', so I take the idea and run. If my fears of the end of the world are because it's such an unknown, what if I find a way of knowing it? And then…well, what if we stage it? Ambition is clearly running away with me at this point, but seriously, what if we try to stage the end of the world? Confronting it head on. Unpacking the fears, understanding the emotions, figuring out whether we'd cope, what we'd do, how we'd feel.
We need your consent to load this Vimeo contentWe use Vimeo to manage extra content that can set cookies on your device and collect data about your activity. Please review their details and accept them to load the content.Manage Preferences
November 2017. One year later. I gather a team of intrepid artists and we set off on our journey to the end of the world. Literally. Our first step into the abyss involves a three-day boat trip to deep inside the Arctic Circle, 600km inside the Arctic Circle to be precise, to Hammerfest, famous for being the most northerly town in the world. We're here for three weeks. 70°N, on a small island and in the dark. The sun never rises this far north during the winter and as far as imagining what the end of the world might actually look and feel like, this is pretty much perfect.
Think of it as group therapy. A collective experience to get over it and come out the other side, bolstered up and ready to go.
With me are two performers and a filmmaker, and we quickly realise that this bleak Arctic north is like a ready-made film set. Decimated to nothing during the second World War, this town has already experienced an End. There are no trees up here and dotted around are rudimentary wooden houses set against an almost fictitious backdrop of snow, ice and the raging Barents sea. The changing colour of the dark skies above us creates an atmosphere that borders on lunar, and I become acutely aware that I'm on a planet spinning through space. I feel very far away, like the real world exists somewhere else, in some other dimension. But, even here we get the news headlines and again the sense of dread creeps back in. All of this converges in a sense of desperation to capture this little slice of the world before it's too late. And so, we start making a documentary using our two performers, Kip and Clara, as subjects.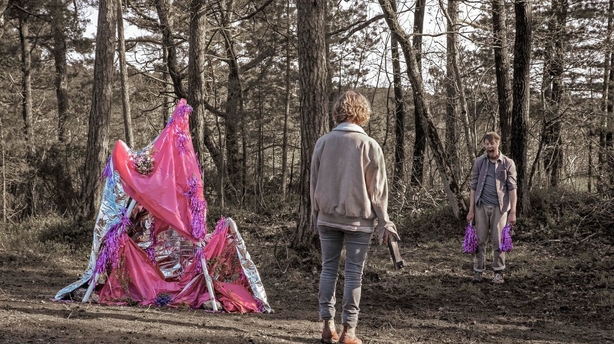 As an artist I'm interested in people. How they react and how they interact. And here in the icy north, in the absence of anything to refer to, how do they react and interact in a void? There's nothing here other than a dark abyss akin to the end of the world, and so, what do we have to rely on? That's when the interesting stuff really starts to happen: our tensions and fears clattering off the inky sky walls that surround us, and from there the inevitable need to break out, to explode, to relieve the tightening lump in our collective chests. We're in a different echo chamber now, jumping between darkness and euphoria quicker than I can catch. I soon realise that this isn't going to be about the big sci-fi epic stuff like asteroids and tidal waves. Instead, I want to capture this, the human condition, from this heightened vantage point.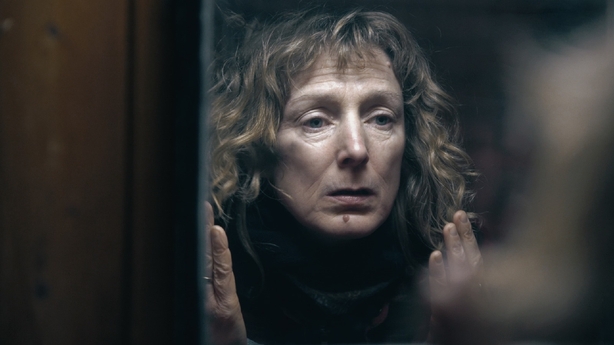 And so, I start to imagine this end of the world on a micro-scale, via these two people, witnessing the collapse of existence through their eyes and how they feel. We film everything. Reality and our apocalyptic imaginings begin to blur, but sure in this era of fake news who knows what to believe anyway? We then take this documentary on the road, seeking out other places of remote isolation, filming in deepest darkest southern Austria as well as decamping to a secluded cabin in a forest in Norway. All of this simply to get a sense of what it might feel like, how we might behave, when confronted by the end of humanity. It's intense and extraordinary. We learn things about ourselves and the world that we didn't even know were there to be learnt. We've seen something that can't be unseen and we're changed by it.
Some gorgeous behind the scenes shots of rehearsals for AFTER by @Liv_ODonoghue
??courtesy of Luca Truffarelli
Find out more about #AFTER at https://t.co/WYCR7yONcj #DublinFringe pic.twitter.com/lf2GpYsAcF

— Project Arts Centre (@projectarts) August 28, 2018
This month, we begin turning this footage into a stage show for the Dublin Fringe Festival. It'll be part documentary, part live show and part trash-the-gaf-full-sesh (because we all know there'd be a whopper of a session at the end). Art has an amazing way of revealing something from the deepest depths of ourselves, so come along and see if you too can reckon with your own fears, your own ending. I've done all the hard work so you can sit safely in the dark on a comfy theatre seat, and watch us, witness us, unravel on stage, imagining how you'd feel and how you'd react, confronting your own unknowns. Think of it as group therapy. A collective experience to get over it and come out the other side, bolstered up and ready to go.
I've visited the end on many levels over the past 18 months, and I can confirm that yes, it's scary, and you'd be right to be afraid. But somewhere in the darkness there's humour too. And lightness, and discovery, and realisation, and reckoning. AFTER will be a catharsis, of sorts. It might hit you in the guts with the scary bits, but I'd also like to think that you'd leave feeling a bit better, ready to take the bullshit by the horns and carpe the crap out of that diem.
The world is ending. But who knows, it might even be a relief… well, almost.
AFTER premieres at Dublin Fringe Festival 2018 on the 8th September with performances at Project Arts Centre from the 7th – 15th September.- more details here.