President Trump is "a unicorn riding a unicorn over a rainbow" - one of the more memorable revelations in ex-White House Press Secretary Sean Spicer's new memoir, reviewed by former RTÉ Washington Correspondent and Six One News co-anchor Caitriona Perry.
"I had made a bad first impression, and looking back, that was the beginning of the end". Sean Spicer, in retrospective mode, has the self-awareness to realise that Saturday January 21st 2016 is a day that will live in infamy. While massaging the turnout figures for Donald Trump's inauguration is of course not comparable to the bombing of Pearl Harbour - the situation that FDR was referring to when he made that phrase famous - it did herald a declaration of war of sorts from this administration on the media and arguably on the truth.
In The Briefing, former White House Press Secretary Sean Spicer has the opportunity to put forward his side of the story, to explain why he went in front of the media for the first time, on the first full day of Donald Trump's presidency to say "This was the largest audience to ever witness an inauguration—period—both in person and around the globe" when photographic and anecdotal evidence showed that the size of the crowd in attendance was well down on that for the inauguration of President Barack Obama.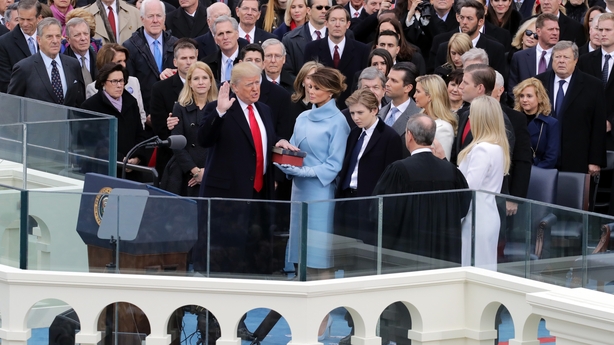 However readers hoping for a behind-the-scenes account of why he did what he did and why he said what he said will be disappointed. There is no description of a set-to with the President, of being forced to say something he didn't believe in for the sake of 'Team Trump'. Rather Sean Spicer says that when the President asked him to tackle what he saw as unfair media commentary, he came up with wording himself and afterwards the President was disappointed with his performance. Donald Trump had told him to address the media narrative, to put an end to what he saw as negative coverage of the first day of his presidency, but he had not told him how to do it. There is no description of people huddled drafting strategy or statements. In fact so annoyed was the President, that Spicer says he felt his first day on the job might be his last. 
On that same day, Spicer also accused the media of "deliberately false reporting" and in many ways the battle lines between the Trump Administration and the media were drawn right there and then. It marked a new departure in relations between the White House and the Press Corps. Spicer does acknowledge that, writing that his 'first appearance before the media in the Press Briefing Room set an unfortunate precedent of a belligerent press confronted with an equally belligerent press secretary'. Of course, that will happen if you repeatedly label journalists, media organizations and reportage you don't like as "fake news".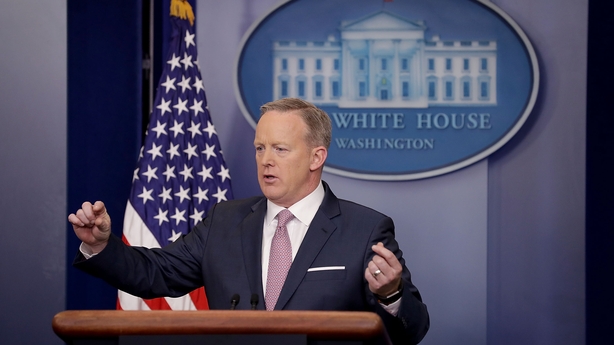 As the media has been harshly critical of Sean Spicer and often outwardly antagonistic to him, The Briefing is his chance to return that criticism. A good chunk of the book is dedicated to airing his grievances with the media at large and certain individual journalists. That is to be expected from a former Press Secretary, and some of his complaints do have merit. 
But he singles out some individual journalists for complaint too. At one point he refers to a young reporter named Kaitlan Collins, who was working for the conservative news site The Daily Caller in early 2017. He points out that when the rest of the press corps wanted her to ask a question about the resignation of Trump's first National Security Advisor Michael Flynn, she instead asked what was regarded by her colleagues as a soft question about trade negotiations. Spicer writes how she was 'eviscerated' by her media colleagues as a result, and afterwards her tone increasingly 'became more aggressive and more in step with the 'mainstream reporters' in the Press Briefing Room. She now works for CNN'. And that is not meant as a compliment from him.
CNN enhanced the audio of the questions @kaitlancollins tried to ask Trump that resulted in her being barred from a White House event pic.twitter.com/jIKibK0zo7

— Aaron Rupar (@atrupar) July 26, 2018
This week, as this book was published, Ms Collins, now a CNN White House correspondent, was told by the White House press team that she would not be allowed to attend the joint press conference held by President Trump and the President of the European Commission Jean Claude Juncker because of the tone of her questions regarding the Russian investigation and Vladimir Putin, shouted to the president at a photocall earlier in the day. The White House Correspondents Association (full disclosure, of which I held membership) described the decision to ban her as "retaliation" which was "wholly inappropriate, wrong-headed, and weak".
In the book, Spicer states that 'a free press is crucial to a robust democracy. That should not be forgotten'. Given the events of this week, he may do well to remind his former colleagues in the communications team of that. Although there is nothing new in White House communications departments taking exception to certain news outlets, Barack Obama had a set-to with Fox News at one point and relations were frayed at times during the George W Bush and Bill Clinton administrations.
We need your consent to load this YouTube contentWe use YouTube to manage extra content that can set cookies on your device and collect data about your activity. Please review their details and accept them to load the content.Manage Preferences
While the book contains sustained criticism of the media, and many paragraphs about how difficult the job of Press Secretary is, Sean Spicer is clearly trying to rescue his reputation while not throwing any shade whatsoever at his former boss. As described, he takes responsibility for the inaugural crowd size controversy and for his later comments comparing the chemical weapons attack carried out by Syrian President Bashar al Assad on his own people to Adolf Hitler and the Holocaust. I was in the press briefing room that day and Spicer describes the audible gasp from those present when he said "You had someone as despicable as Hitler who didn't even sink to using chemical weapons", later clarifying that Hitler had brought them into a "Holocaust center". Spicer writes about this incident and that he was missing the key words of "on the battlefield" and became more tongue-tied the more he tried to fix his tremendous gaffe. He says of that day 'This may have been the lowest moment I had in the White House. I alone had fumbled; no one else had made me do it'.
A good third of the book is taken up with Spicer setting out his stall, stating his conservative bona fides and recapping his CV – including the time he worked for Florida Congressman Mark Foley without mentioning that Foley solicited nude photos and sex from teenage boys. Sean Spicer is a proud, practicing Catholic and his religion and its role in his life are frequently referred to. 
There are peppered references to the Irish Catholic household he grew up in too and he has previously said how much he was looking forward to celebrating St Patrick's Day in the White House.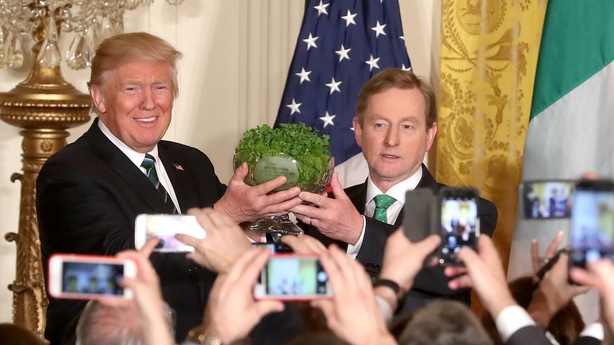 He is proud of his Irish roots. He has frequently worn a green shamrock patterned suit on St Patrick's Day. One of the more personalized interactions between him and President Trump in the book happens on the eve of the first St Patrick's Day reception in March 2017. It wasn't on St Patrick's Day that year, but the day before to accommodate the Congressional calendar.Spicer recounts a Tie Tale: 
"Sir, just a reminder about the St. Patrick's Day event tomorrow—do you have a green tie?" 
"Yeah! Of course I have a green tie," President Trump said. "For tomorrow?" A long pause. "Well, I have one in New York, but I don't have one here." "I've got an extra green tie. Would you like me to bring it in?" "Thanks, sure, but let me see what I can do…."
The next morning, Spicer wears his own green tie and brings another for the President and leaves it in the Oval Office, remarking to himself how "a kid from Rhode Island, who as a student had never seen the inside of the White House, was now making sure that the leader of the free world had the right tie to wear" - and he notes he hasn't seen the tie since."The billionaire president wore my green tie that entire day, including to the events with the Taoiseach. He must have liked it because I've never seen that tie again".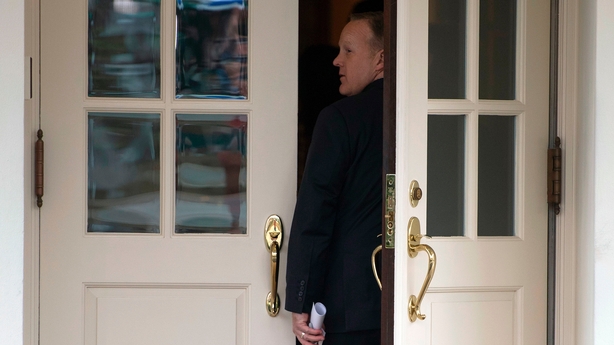 Perhaps it was a rush to print, but this is just one of a few locations where the proof-readers and fact-checkers let Spicer down. He states that the St Patrick's Day celebration began under President Reagan and that Taoisigh have attended "in recent years" and while President Reagan did scale up the celebrations, the presentation of the bowl of shamrock began in 1952 with President Eisenhower and Irish Taoisigh have been partaking since 1956 when John Costello first made the presentation in person. 
On another occasion, he refers to Michael Steele in relation to the Fusion GPS dossier alleging that the Russians had Kompromat on President Trump. The fact is that the British intelligence officer's name is Christopher Steele - Michael Steele is a former chair of the RNC. And he mixes up the second and third Presidential debates when talking about the 'nontraditional tactic' then candidate Trump employed of pacing around the stage and 'towering over' Hillary Clinton.
Although there are the expected declarations after declarations about how brilliant Donald J. Trump is, there are points when you think Spicer doesn't quite believe what he says about the brilliance. Such as when he says he is 'a party guy', and loyalty to a candidate is low on his list of priorities (after God, family, country, Navy, and the Republican Party), or when pointing to how he was ordered to announce the reversal of a trade deal that in a previous job in the US Trade Department during the George W Bush Administration, he helped to promote as "a good deal for working Americans'.
Although there are the expected declarations after declarations about how brilliant Donald J. Trump is, there are points when you think Spicer doesn't quite believe what he says about the brilliance.
Later talking about the US withdrawing from the Paris Climate Accord he says 'whether one agrees or disagrees with that action, it demonstrated an unprecedented resolve by a newly elected president to implement his campaign promises'.
On the investigation by the special Counsel Bob Mueller into Russian interference in the 2016 election and possible collusion with the Trump campaign, Spicer writes that 'given the legal complexities and murky nature of the subject, I began to refer Russia questions to outside attorneys'. If the former Press Secretary and one-time senior official in the RNC is referring to the Russia investigation as 'murky' at this stage, there might be a problem.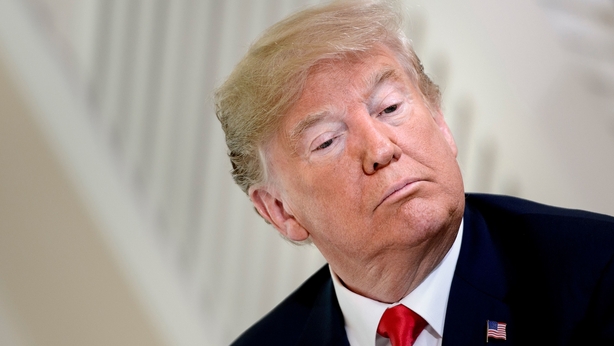 But he does complain that the President does not get the appropriate credit for his achievements. 'I couldn't help but think that if any other administration, especially a Democratic one, had lived up to its promises and solidified its hold on its base so soon, it would have sent the bards of the media into rhapsodies of praise'. 
And on this he is right. Much of the US media (and media outside the US) fails to acknowledge that President Trump has delivered on many of his election promises. They may be promises that are, in their raw form, perhaps unpalatable to many people, nevertheless they are deliverables quickly delivered (eg tax reform, immigration clampdowns, conservative judges, withdrawal from the Paris Climate Accord and the Iran Deal) and for a man who is concerned about bottom lines and targets all his life, that is what he cares about. 
Perhaps it was too soon to expect a 'warts and all' tell-all book, while Donald Trump is still the sitting President. However, there are some lines that could almost be reprinted as tee-shirt slogans such as 'Everyone had a rumor, but only Donald Trump knew the truth'.
West Wing aficionados will enjoy this book for the behind the scene descriptions of life in the White House, and what happens in the late stages of a Presidential campaign, but he glosses over the moment that many thought would derail the Trump Train – the leaked Access Hollywood tape and the comments about grabbing women etc. There is no insight into the panic and chaos which that surely must have caused. US political nerds will enjoy the backroom tete-a-tete of how conventions are run, how debates are organized and the work of the Republican party leadership to keep everyone online and secure victories in down ballot races, but if you're waiting for the 'c'mon what really happened' moments, you won't find them here.
There is understandably nothing critical of note about President Donald Trump, he's referred to as a 'rockstar', an 'Energiser bunny' and curiously 'a unicorn riding a unicorn over a rainbow'. There is some score settling with Anthony Scarmucci whose arrival as White House Communications Director triggered Spicer's resignation as Press Secretary. Spicer also directs some little jibes at people he clearly considers soft, or safe, targets, former special advisor Steve Bannon and former campaign manager Corey Lewandowski.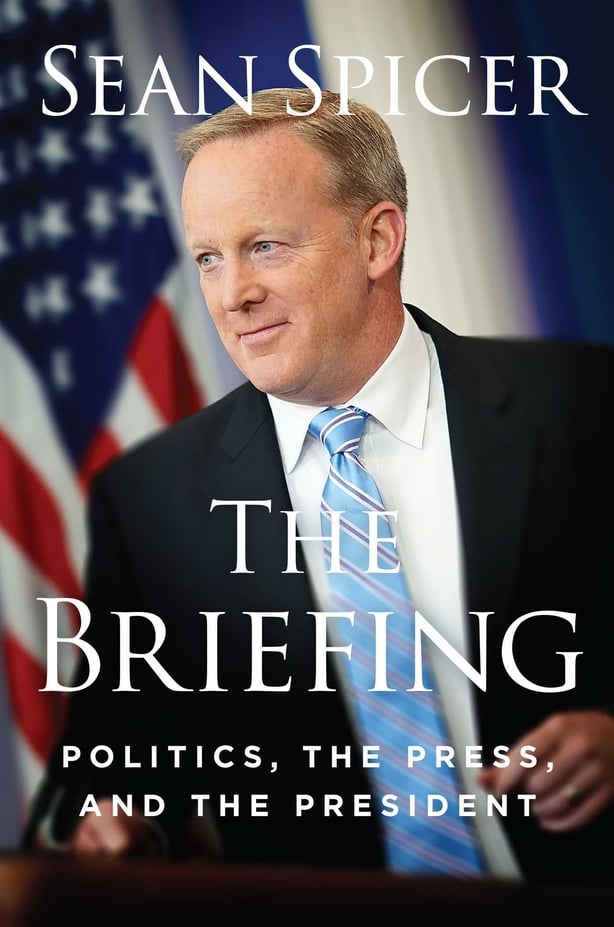 There are some insights into how decisions are made in this Administration, where the balance of power lies, and the internal factions, but little detail on the internal wranglings of messaging or policies. Perhaps it was too soon to expect a 'warts and all' tell-all book, while Donald Trump is still the sitting President. However, there are some lines that could almost be reprinted as tee-shirt slogans such as 'Everyone had a rumor, but only Donald Trump knew the truth'. 
Sean Spicer repeatedly reiterates the President's annoyance about leaks from the White House – something most presidents complain about. Indeed this is a very leaky White House, salacious tale after salacious tale of infighting and counter-briefing frequently emerges. Stories of palace intrigue fill column inches and airwaves. Much of the dirty laundry from the West Wing is regularly aired on the front lawn it feels. Perhaps it is for that reason that this so-called behind-the-scenes book feels a little flat in parts. We've heard much of it all before. 
The Briefing: Politics, The Press and The President by Sean Spicer (Biteback Publishing) is out now.