Portrait of the artist as a middle-aged woman doesn't quite have the same heroic ring to it, but it is a feat of endurance and bloody mindedness.
Last week I was in London and I saw a random poster pasted to the wall - Overnight Success takes Years. I stopped and took a photo and posted it to Instagram and got an overwhelming response from many of my artist friends. The filmmakers, the actors, the painters, the musicians, the page fillers, the poets. Anyone in the arts knows this instinctively. We also know that sometimes success never comes and sometimes it comes and goes too quickly. It's why, though every parent loves to show off their progeny's artistic talents, they freak out if they show an inclination to pursue the arts full time. People ask me all the time if my kids can write or want to be writers; I usually answer "I beat all the creativity out of them as soon as they show any inkling." I'm only half joking: I don't beat my children.
I was listening to an RTÉ lyric fm show on the composer Berlioz last Sunday and it referred to the fact that his father, a prominent doctor, was horrified when Berlioz dropped out of medical school to pursue music. Apparently he loathed the dissection rooms where sparrows and rats feasted on scattered limbs and he understandably would rather be writing Cantatas. However, I also sympathized with the father as everyone senses that art has no clear path. You must, like King Arthur's knights, enter the forest where it is the thickest and be willing to get lost. I too had walked off the path and got lost while trying to lead a creative life without the requisite trust fund. It is no accident that most of those figures on the Irish Literary poster are yes, all male, but also many are from the Anglo Irish ruling class. They had the money to pursue their talents. Most of us don't have that luxury so the choice to pursue your dreams can have devastating consequences both economically and psychologically.
Listen: Emer Martin talks about her latest novel The Cruelty Men on RTÉ Arena:

Many years ago The Sunday Tribune did a center page feature on cult artists from various disciplines. I was chosen as the cult writer. The assessment said that I had not made it to the mainstream of Irish letters because my books were so different I could not be pigeon holed. Just this April in the Phoenix magazine my literary credentials were questioned as having been "Under the radar for some time." It did say 'she did generate a lot of heat back in the mid 1990s as a sort of wunderkind with her first book Breakfast in Babylon'. This was a fair assessment: I had been very successful as a writer in both the U.S and Ireland in the '90s. However, that kind of success proved hard to sustain.
It is no accident that most of those figures on the Irish Literary poster are yes, all male, but also many are from the Anglo Irish ruling class. They had the money to pursue their talents.
During the 80s, I fled Ireland at age 17 finding it to be insular and oppressive, and began to wander through Europe. I was exhilarated and relieved to find myself alone in Paris, drifting from cinema to cinema and finally discovering a tribe of wanderers, dreamers, refugees, and hustlers on the slopes of the Pompidou Centre. My first novel, based on my travels was Breakfast in Babylon, which described the life of a young Irishwoman in the Parisian underworld and won Book of the Year at the 1996 Listowel Writers' Week. When it was published in the U.S I became part of the '90s zeitgeist, connected with the new wave of Scottish writers and publishing house Rebel Inc. I did many tours of the U.S and Europe. We were dubbed The Repetitive Beat Generation in a book that featured many of the faces on the scene such as Irvine Welsh and Alan Warner. I lived for ten years in Manhattan in the East Village and co-founded a group of Irish women artists and troublemakers known as The Banshees. We performed all through the iconic venues of the time such as Fez, The Knitting Factory, Max's Fish, and took the show on tour throughout the U.S.
Ever restless, I left for California where I took out loans to complete an MFA in Cinema in San Francisco in order to make myself even poorer. What happened then was life. Silicon Valley California isn't exactly an arts hub, I found myself alienated and isolated. Then there were two children and the stress of my partner's loss of job and a return home with no assets and no plans and impractically overeducated. I found myself in a transformed Ireland in 2004, poor in a booming country. In the arts you are only as good as your last project and people forget, move on. I wasn't a Wunderkind anymore. I was a single parent with 2 kids living with my parents while my peers were sipping 12 Euro cosmopolitans at the races and going on skiing holidays. It took a bloody mindedness to keep being creative while cobbling together a living teaching writing. One of my many freelance jobs was with ex-prisoners and we were meant to help them recover and rebuild their lives after a stay in prison. But I didn't even know how to recover and rebuild after three novels and two arts degrees. I published Baby Zero with Brandon Press, which gained critical success, but Brandon sadly went into liquidation when the publisher Steve McDonagh died suddenly, and on a ferociously grey rainy day I filled my car boot outside the Gill & MacMillan warehouse with the remainder unsold books before they were pulped.
Resistance is a refusal to accept the condition we find ourselves in. I was once again trying to write myself out of it.
As I was driving the kids to school, I was listening to RTE reports about the Ryan Report and the Murphy Commission. I had to pull over a few times when I heard people tell their stories on the Joe Duffy show about how they had been incarcerated in institutions until relatively recently in Ireland. Instinctively, I knew this was the story of our times.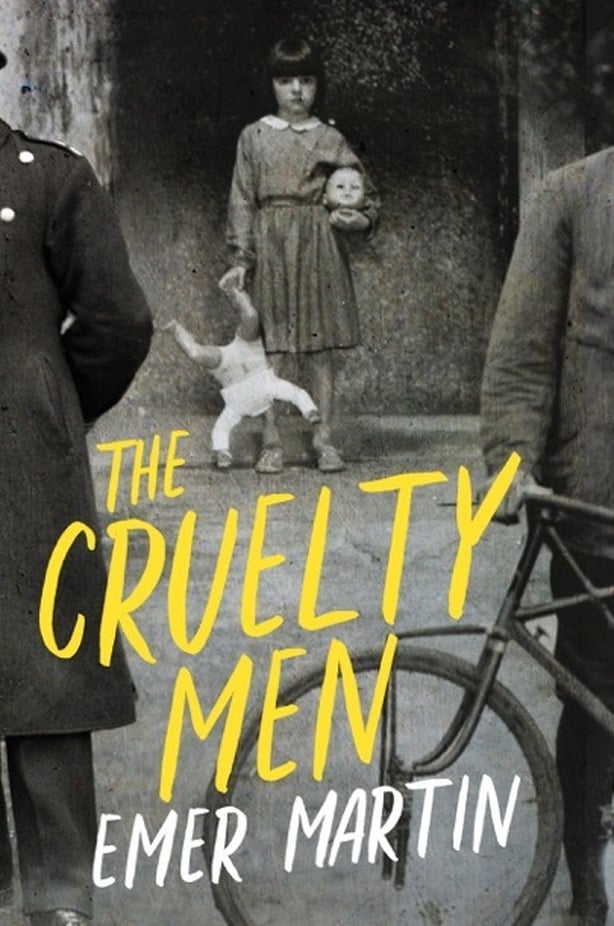 I rented a studio on O'Sullivan's farm in Co. Meath by the Boyne River and wrote The Cruelty Men, a book about displacement and dislocation within the island of Ireland through the eyes of two interconnected families. The series is in keeping with my entire body of work, written in rage, resistance and a rejection of resignation. Resistance is a refusal to accept the condition we find ourselves in. I was once again trying to write myself out of it. The book took about seven years to write. At first the monster manuscript was too big to be published but then I split it in two and, finally, Antony Farrell of Lilliput Press, a small independent Irish publisher, liked what he read and decided to take a chance on it and me, even though I hadn't published a book for a whole decade.
Poor Berlioz desperately wanted to win the composition competition, the Prix de Rome in order to impress his parents who were still devastated about his decision to pursue the arts. In 1830 he finally won it but we have no evidence if this placated his father. As I drove past Swift's St Patrick's Cathedral, it struck me that we are still listening to Berlioz's music 200 years on just as I still get a strong reaction when I teach Swift's 1729 Modest Proposal in my classes every year. Despite the desperation many artists feel when either the work or the audience isn't there we are all driven by some vainglorious idea of creating something that will both move people and will be lasting. That's why we persist with no guarantees. The week before my launch a banquet was held in Dublin's Mansion House for some 230 women incarcerated in laundries by Church and State. The laundries feature heavily in The Cruelty Men and, for once, my timing was right on. This was a story people were ready to hear. I dropped into my publisher last week and to their elation and my amazement the book has sold out of its first print run in under a month and a second print run had to be ordered.
It was an overnight success after a decade of hard labor.
The first edition of The Cruelty Men is now sold out. To get your hands on a copy from the next print run, due to hit the shelves in early August, preorder now via The Lilliput Press.