Despite the novel's merits and originality, Grace Keane didn't find Asymmetry - American author Lisa Halliday's much-heralded debut - particularly compelling.
Asymmetry is the hype-inducing debut novel from writer Lisa Halliday, a novel which has caused a sensationalist stir among critics and readers alike. However, despite its merits and originality I didn't exactly find myself sucked up into the madness of it all. Asymmetry is essentially three novellas that may at first appear completely unrelated to one another, but are in fact linked by tenuous threads.
The first section entitled Folly is told from the perspective of Alice, a young editor who engages in a romantic relationship with the hugely-successful, much older writer Ezra Blazer. (Halliday has admitted that Ezra's character was inspired by the recently deceased Philip Roth.) Considering Halliday's own early working relationship with Roth, the details of the characters' romance has been the source of much speculation since the novel's publication.
Alice and Ezra's relationship is kept under the radar in order to avoid any unwanted, frenzied media attention. When theyleave on trips together, Alice adopts the guise of Ezra's assistant or relative in order to avoid suspicion. Besides the romantic relationship, the pair share an intellectual one, with Alice assuming the role of apprentice to this older, wiser man.
Inevitably, the obvious age gap between Alice and her lover begins to creep into their relationship. Moreover, Ezra's deteriorating health, heart and back issues result in Alice stepping in as his carer. However considering Ezra's overwhelming financial generosity and everything he has done for her, can she really refuse him her help? Alice is forced to question what she honestly loves in Ezra, and whether or not he, and it, is worthy of her life and ambitions.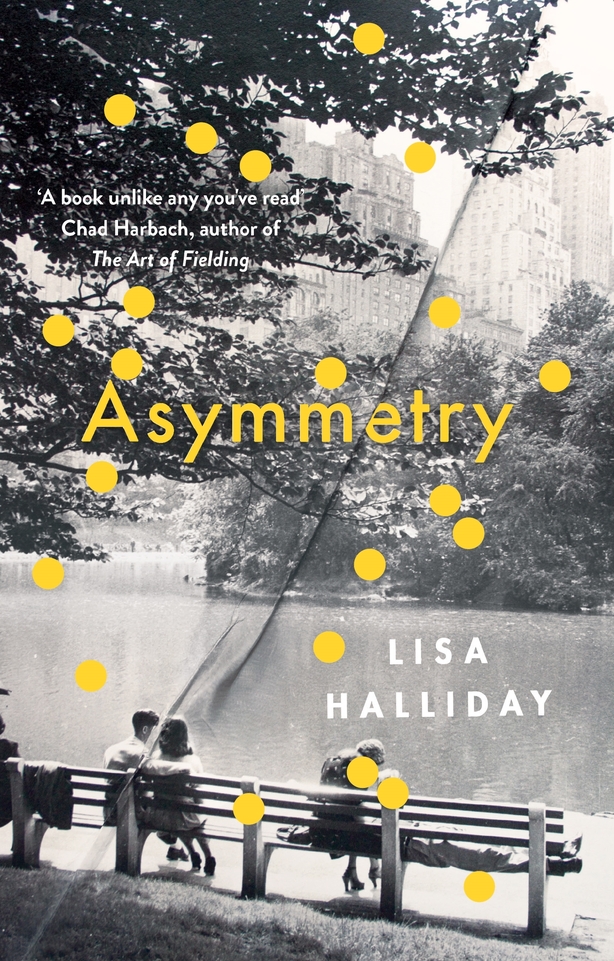 Eventually Alice, with Ezra's encouragement, begins to consider a career in writing and contemplates how convincing she could be at portraying the innermost thoughts of somebody totally unlike herself, living on the far side of the world in a society and culture unlike any she has experienced.
The second part of the novel is entitled Madness in which the reader is introduced to Amar Jaarfari, a British/Iraqi doctor who has been detained in Heathrow airport by immigration officials. Amar is flying into the UK while on route to Kurdistan and has arranged to briefly visit a friend before continuing his journey onto Iraq, where he will visit a brother whom he has not seen in many years. As Amar waits in the holding centre, he looks back over events in his life and contemplates the choices he and his family have been faced with, and how their decisions have shaped their lives and led him to where he is today.
Amar's brother Sami has rejected the American way of life, and the privileges that their high-achieving parents had fought so hard to earn for them. Instead Sami chose to return to Iraq, where he offers his skills as a doctor to those who need it most despite the dangers it poses to his own life.
Amar, on the other hand, chose to embrace American culture. Much of his student years were spent in Europe, with infrequent visits to Iraq due to travel restrictions. Amar's character is fraught with guilt about the fact that he chose this life of comfort, contrary to the one chosen by his brother. During his visits home, Amar would count the days until he could leave again. Despite his heritage and ability to speak the language, he has often felt a stranger in Iraq. How could he desert the family and choose instead to live his own life? Where does his religion fit in with all this? What does it mean that he was not always perturbed by his choices?
The final section of the novel is devoted to Ezra Blazer's Desert Island Discs, in which he chooses his favorite pieces of music while answering questions for the female radio presenter. During their conversation, Ezra recounts the past loves, heartbreaks, accomplishments and failures throughout his life. He is honest and caught off guard in some of his answers, but none the less still possesses the charming personality readers encountered at the beginning of the novel. Ezra discusses writing as an art form, and what authors attempt to achieve in their writing.
We need your consent to load this YouTube contentWe use YouTube to manage extra content that can set cookies on your device and collect data about your activity. Please review their details and accept them to load the content.Manage Preferences
In these passages, it becomes evident that Halilday herself is trying to speak directly to the reader and about what she has attempted to do in her novel: About the extent to which we're able to penetrate the looking glass and an imagined life... a veiled portrait of someone determined to transcend his provenance, her privilege, her naivete.
There can be no doubt that Halliday is a very accomplished writer, capable of jumping from one consciousness to the next and depicting their lives in a very real way. However the main crux of this novel, as the titles suggests, is the asymmetry between the three tales. This is a self-reflexive piece of work that questions and highlights the competing power play within gender, age, wealth, social status, society, culture and even between writer and reader.
Yes, this is an accomplishment, but I don't believe it is one that is going to change the readers' lives or the way that books are written and perceived in the future. I wasn't particularly drawn in or enamored by the characters, although they do raise interesting questions about life in philosophical terms. I think many readers will finish this book and remain confused as to what it was all about, and be left with a resounding feeling of disappointment. However, if you find yourself in a book club or surrounded by those who enjoy dissecting and debating the inner meanings and subtle complexities of a novel, this may be one to add to your list.