Actress Sorcha Kehoe writes for Culture about her new project Hubris, which opens in Dublin this week.
Hubris, a play by Ian Anthony Lawless, examines the all too real experience of gangland violence in Dublin's inner city.
An unfortunately relevant piece of work for the current climate, the drama focuses on Anthony, as he navigates life on the outside following a four-year stint in 'the Joy'. What's that, I hear? It's all been done before?
Indeed, it may be reminiscent of themes from Love/Hate and some of the other modern criminal dramas that have dominated our viewing of late. The focus here, however, is on Anthony's relationships after his four-year absence from the real world.
The equal examination of how his time in jail affected not just his own life, but the lives of those around him, is what most attracted me to the story.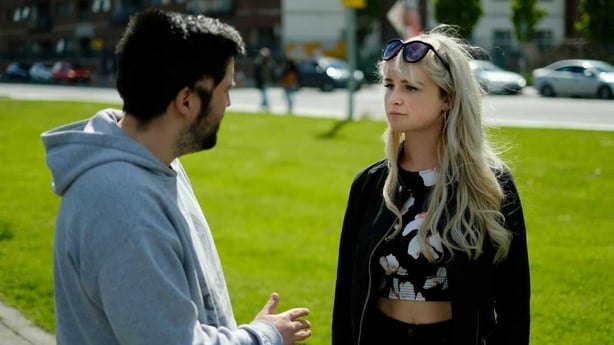 My third play in as many years, I have been cast as the only female in the production, Anthony's loyal and determined girlfriend Kelly.
Kelly takes on the increasingly difficult role of keeping Anthony on the straight and narrow following his release. The juxtaposition of her level practicality with Anthony's bull-headedness serves to further highlight the figurative (and literal) scars that remain following his incarceration. No pressure for me then....
As the show progresses, we are forced to re-examine our prejudices as the lines between bad and good become blurred.
The overarching question is universal: are fresh starts ever possible? Expect a very sharp sting in this tale.
Collective Productions' presentation of Hubris runs at the Sean O'Casey Community Centre, East Wall, Dublin on Wednesday 13th, Thursday 14th and Friday June 15th - more info here.