David Leigh, Artistic Director of the Pipeworks Festival, writes for Culture about this year's event, which launches this week.
With only a few days to go until this year's Pipeworks Festival, celebrating the organ and its music, final preparations are well underway. The festival takes this year's theme from several notable composer anniversaries, focusing on French music from the last 100 years.
Perhaps the most significant, the 100th anniversary of the death of Claude Debussy is celebrated by David Adams' concert on Wednesday, June 13th in the stunning surroundings of Christ Church Cathedral.
David has devised a programme teasing out many links of various kinds and it promises to be a memorable event. On Thursday night we move to Dublin's Unitarian church, where Fergal Caulfield (organ and piano) will be joined by Martin and Adele Johnson (cello and viola) in an exploration of some solo and chamber works, of the less well known musical figures in 20th century Paris.
Friday night sees the choir of St Bartholomew's Church, Clyde Road, in the magnificent surroundings of the Carmelite Church, Whitefriar St. Andrew Johnstone, Organist of St Bartholomew's, presides at the console for a programme which includes the dramatic setting of The Mass, by Jean Langlais. Director of Music, Tristan Russcher conducts the choir and contributes some solo organ items by Alain and Langlais.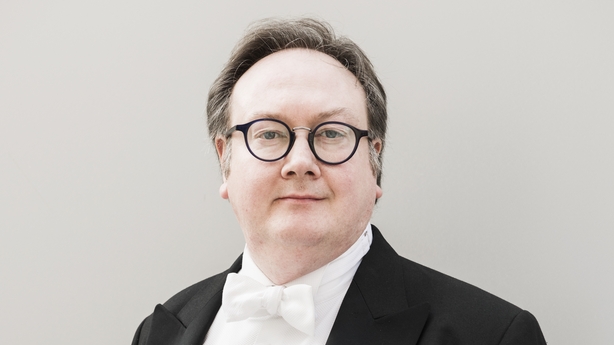 Saturday night's concert features the wonderful RTE National Symphony Orchestra in St Patrick's Cathedral, under the baton of David Brophy. I am lucky enough to be taking the solo part in Saint –Saens' much loved Third Symphony, and a fantastic Concerto for organ by French composer Thierry Escaish, which will receive its first performance in Ireland.
The Escaish solo part is fiendishly difficult, and has already occupied many hours practice….I spent a couple of hours yesterday evening with Dave Brophy working out various details of the score, and am now looking forward to rehearsals with the orchestra. This concert is set to be a unique event – a once in a blue moon chance to hear this orchestra in combination with this organ.
The festival concludes with 'the real thing' – a concert with French organist Thomas Ospital, one of the rising stars of the French organ world, co-hosted with the long-running recital series in St Michael's Church, Dun Laoghaire, a truly fitting finale to the festival.
All in all a splendid array of events, and much to enjoy both for hardcore organ aficionados and the more general music lover alike.
And now I must switch my metronome back on, and return to the finale of the Escaish concerto….
Find out more about the Pipeworks Festival programme here.