It's hard to believe that the June Bank Holiday is already upon us. After the long slog of winter and a 'blink and you'll miss it' spring, it seems that the country is ready to kick back and enjoy the summer.
Thankfully, Kilkenny Cat Laughs is ready to facilitate that long stretch in the evenings with an all-star comedic line-up from May 31st - June 4th.
David O'Doherty, Des Bishop, Deirdre O'Kane, Adam Hills, Joanne McNally, Aisling Bea, Reginald D Hunter, Jason Manford, Sara Pascoe, Jason Byrne, Tara Flynn, Jarlath Regan and Alison Spittle are just some of this year's highlights.
With so much homegrown and international talent to choose from, we've rounded up our top five things to see at Cat Laughs.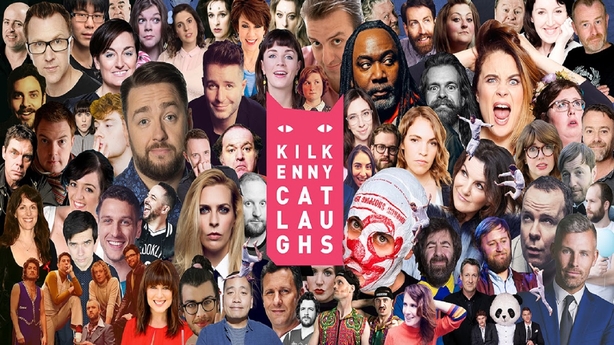 1. Blindboy Boatclub
The Blindboy Podcast may seem like an obvious choice - after all, it has just reached 32 weeks at number one in the charts - but hear us out.
While it started out as a promotional tool to sell his book, The Gospel According to Blindboy, this Rubberbandit's podcast has quickly gained a cult following thanks to its bizarre and beautiful 'hug' quality.
Every Wednesday, listeners tune in for unique insights into art, history, Irish mythology, music, toxic masculinity, hyperrealism and Donald Trump's tweets.
With a number of live podcasts behind him, Blindboy has begun to hone his interview skills and we can't wait to see what he brings to the table with Almost Love author Louise O'Neill.
Time and place: Langton's Ballroom on Saturday 2nd June at 15:00.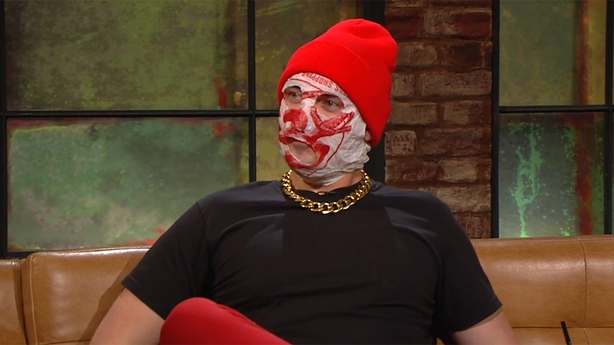 2. Reductress
Reductress is set to perform their first ever Cat Laughs slot. Never heard of them? Well, buckle in.
Nicole Silverberg and Rachel Wenitsky are the duo behind satirical women's empire, Reductress, where the best and worst of woman-focused media is put under the microscope.
The two plan to host a night of stand-up with a selection of the festival's leading female comics on Sunday before Reductress editors Quenn and Dikoda host a live Mouth Time podcast on Monday.
With articles like How To Smile At Your Birthday Brunch Even Though Life Is Slipping Through Your Fingers Like Sand and How To Sabotage Your Dating Life So You Never Have To Share Dessert, these women are not to be missed.
Time and place: Reductress is on in Langton's Set Theatre on Sunday, 3rd June at 18:00.
Time and place: Mouth Time is on in Langton's Set Theatre on Monday, 4th June at 18:00.
We need your consent to load this Instagram contentWe use Instagram to manage extra content that can set cookies on your device and collect data about your activity. Please review their details and accept them to load the content.Manage Preferences
4. Stray
Want to stray away from traditional stand-up? Cat Laughs is hosting a number of guest-curated showcases, podcasts and weird performance especially for 'late-night explorers, day-time wanderers and the curious at heart'.
Whether you're looking for cabaret, satire, visual spectacle or quick-fire improve, Stray is the place to be. Our top pick? The Super Serious Show.
Hosted by the amazing Aisling Bea, this fast-paced showcase specialises in spontaneity. You'll be kept on your toes as Steen Raskopoulos, Natalie Palamides, Barry Rothbart and Kevin Camia bounce between stand-up, sketch comedy, and who knows what else.
Time and place: Langton's Set Theatre on Sunday, 3rd of June at 21:00.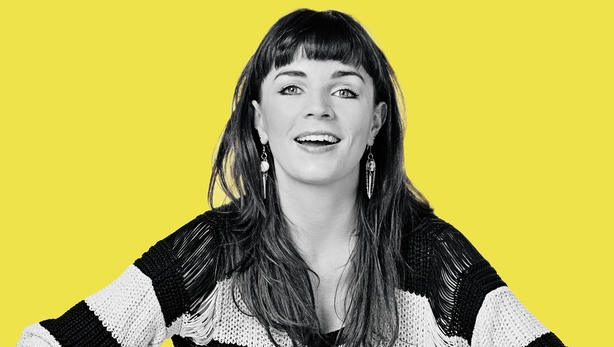 5. Funny Football
Every year since 1995, thousands of people have flocked to Kilkenny City to marvel at the athleticism of Ireland's favourite comedians... well, some of them.
Sit back and take in the spectacle of 22 comedians making a mockery of the beautiful game. It's free, it's funny and it's got a great PA.
Hailed as 'the greatest football commentator since Jimmy Magee' by Kevin McGahern, Karl Spain is set to provide some side-splitting narration.
Time and place: Kilkenny City Fairgreen on Sunday, 3rd of June at 13:30.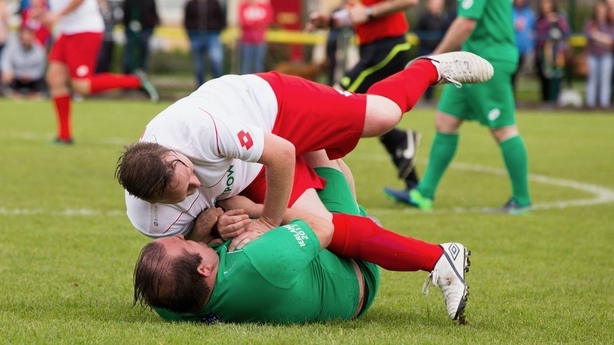 Kilkenny Cat Laughs takes place from Thursday, May 31st - Monday, June 4th. Get your tickets here.