The Girl Who Smiled Beads is not an easy read, both because of the grim tale it tells and because of one's sense that the author remains deeply troubled despite her own and others' best efforts, writes Eileen Dunne.
The Girl Who Smiled Beads - A story of War and What Comes After - co-authored with Elizabeth Weil - begins in Kigali, capital of Rwanda where Clemantine lived with her family and enjoyed a comfortable life. Her father ran a taxi business, her mother tended her garden and there were nannies to care for her.
However, her family were Tutsis and slowly their world began to fall apart when the conflict began in 1990. This was between the Hutu-led government and the Rwandan Patriotic Front (RPF), which largely consisted of Tutsi refugees whose families had fled to Uganda after the 1959 Hutu revolt against colonial rule.
 "The electricity flickered on and off. The water stopped working. There was shushing, so much shushing, so much pressure to be quiet and still." Neighbours began to disappear and there were loud noises her brother Pudi told her were thunder. As the ethnic conflict intensified, Clemantine, then 6, and her older sister Claire, 15, were sent to their grandmother's house, where they hid in a pit in the ground used for making banana wine.
Within days, there came a knock on the door and their grandmother told them to run - everyone left behind in the house was killed. Thus began a six-year journey through seven different countries. "We walked", she tells us, "this mass of desperation, no longer distinct people". A man told them he knew the way to safety, and so they followed him to the Akanyaru River and the Burundi border. There were bodies floating in it, but to six-year old Clemantine, the people in the river appeared to be sleeping.
When she arrived at a refugee camp, a woman grabbed her hand and pushed it into a bucket of purple dye. She was counted, but no-one asked her name and that became very important to her as time went by, as a way of keeping her identity. `I started telling people I'm Clemantine,' she writes, 'I don't want to be lost, I'm Clemantine. I thought if I stated my name enough times, my identity would fall back into place. But a name is a cover, a place-holder, not the whole story."
Luckily for Clemantine, her sister was a hustler. The UNHCR forbade refugees to leave the camp, but Claire noticed people near the edge of the camp trading with the Burundians who lived nearby. This knowledge lit her up, and began a pattern that would repeat itself over and over, and would save their lives on more than one occasion.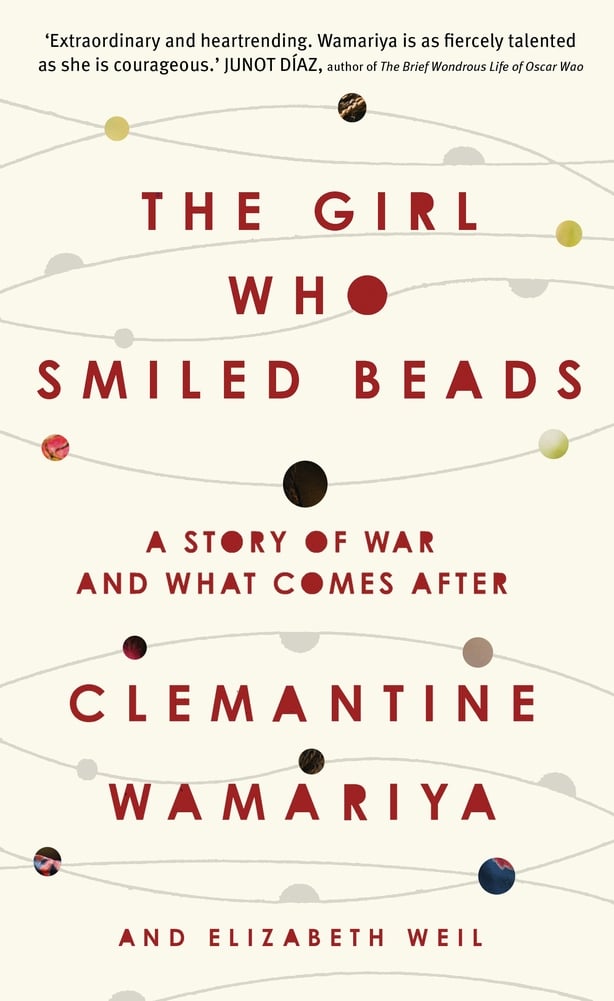 After they had been at the camp for a couple of months an aid agency worker there declared his love for Claire. Rob was twenty-five and very persistent, and though only sixteen, Claire knew the only way out of there was marriage, as marriage came with papers. So she said 'yes' and was moved with Clemantine to live with Rob's family in Zaire. There, Claire had her first child Mariette and Clemantine fell in love with the baby. She was a doll, my doll - I didn't want any of the kids besides me to touch her,' she writes.
For a while, life seemed reasonably good, but the spell was soon broken and fighting broke out to the North, food supplies were cut, school closed down and electricity and water were cut. It was time to move again.
This cycle continued until Clemantine was twelve, a time during which "staying alive was just so much work" but a time during which Claire never gave up hustling – she eventually heard of a UN programme set up to grant genocide survivors asylum in the US. Despite her husband's protestations, Claire got them on to the programme, and so they arrived in Chicago. Clemantine went to live with the well-to-do Thomas family – Mrs. Thomas becoming her American mother.
It was she who encouraged Clemantine to enter Oprah Winfrey's High School Essay competition on the subject of Elie Wiesel's book, Night, an account of Holocaust survival which had made a big impact on her. Clemantine was among the winners, and with Claire was brought on to the show, where they were re-united with their parents and younger siblings. Their brother Pudi had survived the genocide, but he had sadly passed away later.
We need your consent to load this YouTube contentWe use YouTube to manage extra content that can set cookies on your device and collect data about your activity. Please review their details and accept them to load the content.Manage Preferences
After that appearance, Clemantine became a star, invited to tell her story, meet dignitaries and granted the opportunity to study at Yale. The blurb tells us 'she lives in San Francisco and uses stories drawn from her experience to catalyze change and create community.'
Whose community, I wonder? Not hers, I fear, she learned early on to behave as people expected her to behave, to give them what they wanted. She tells us that she is constantly looking for mothers; a trip to Europe with her own mother didn't really work out and it's her nanny, Mukamana that she harks back to. Indeed it was Mukamana who had told her the fable of the titular girl who smiled beads.
'At every plot point she would ask `what do you think happened next?' and whatever future I imagined, it came true.' Clemantine explains that this fable has given her a way to go through life - I do hope so.