I think we could do with a Grand Royal revival. Given that we're in the midst of a full-scale Nineties' revival, it's hard to believe we haven't got around to the Beastie Boys' off-the-wall publishing venture from that era yet. Maybe it's on the to-do list once we've relived most of the clothing mistakes of that decade.
It's a thought which struck me when I was walking down Lafayette Street in New York the other week and went past the store which used to house XL, the line of clobber from Beastie Boy Mike D. It's just beside a fire station, a few doors up from Eileen's Cheesecake (best cheesecake in the five boroughs, chief) and across the street from the queues who now hang around waiting for the latest drop at Supreme. All of the above, from fire trucks to cheesecake to Supreme skatebrats becoming the streetwear industry's most celebrated current icons, would be grist to the Grand Royal mill.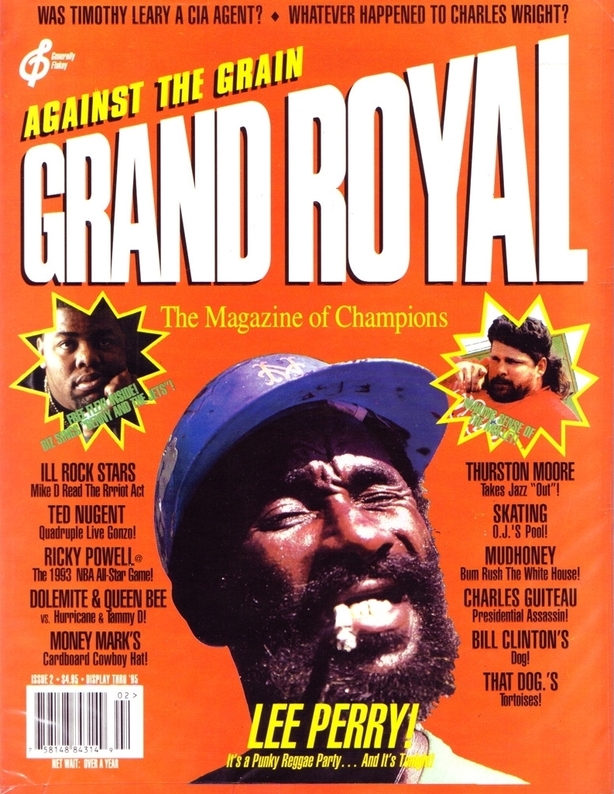 For the uninitiated, Grand Royal was the Beastie Boys' magazine which ran for just six issues. Like all the best magazines, it was a wham-bam, gung-ho, all-bets-are-off, fight-the-power, crash-bang-wallop, wholly uncommercial compendium of stuff which the talented mavericks who put it together were hugely into.
You'd features on total headcase Lee 'Scratch' Perry, photographer Glen E Friedman, mullets, Miami bass, food basketball, Atari video games, Mexican wrestling, Moogs, demolition derbys, chill time, George Clinton and the Dalai Lama (the latter two not together). One issue came with a really cool history-of-the-turntable poster, another with a Biz Markie flexi-disc. It was the internet before the internet.
All the same, there was nothing in the pages of Grand Royal about the Beastie Boys' brief interface with the GAA. That in 1998 when they played third on the bill to Pulp and Garbage at the Castlegar GAA grounds just outside Galway.
While the venue had also seen Radiohead caterwauling to their hearts' content in 1996, the Beasties' appearance was another of those rare but fantastic times when the GAA and hip-hop came up close and personal in the 1990s. Cypress Hill at Feile in Semple Stadium in 1994 and De La Soul at the same spot in 1991 are other examples of that particular mix. Man, there's a killer documentary to be made about the GAA's involvement with live music from Siamsa Cois Laoi onwards.
I interviewed Ad-Rock, MCA and Mike D before they played that Co Galway show. I had dislocated my shoulder a few weeks earlier and was still strapped up so Ad-Rock spent most of the time slagging me off. Then, he moved onto Slayer ("they'd had a lot of ink since we've seen them last and they had a sheep's bladder on their rider").
The only reference to Grand Royal on that occasion came when Mike D talked about the band's infamous first UK tour. "That's still freaky to remember. We were in England and all the tabloids were out to get us. All sorts of crazy stuff was happening around us. It was out there so much and so in your face that it had to have an impact.
"It definitely had an effect on us as a band, it made us think and realise that our actions do effect a lot of people. We realised that the tabloids set you up when they want to set you up and you can't do anything about that. The more famous you are, the more amplified what you do and what you say become. Whatever you do has a huge effect, everything from a little joke to getting involved in stuff like Tibet or running a magazine."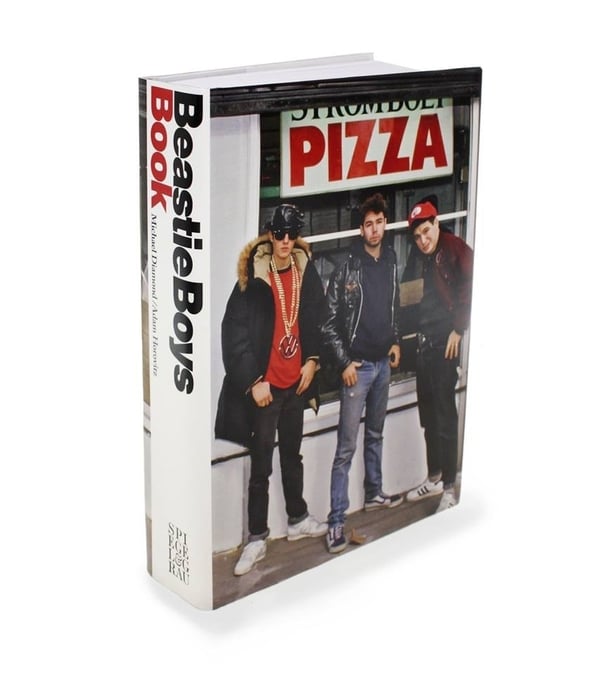 Perhaps, though, the forthcoming Beastie Boys' memoir may prove to be the right time to delve into Grand Royal again. Certainly, the forthcoming publication has a strong bang of the magazine's esoteric fare to it and sounds quite unlike your standard memoir.
Overseen by the two surviving members of the group Mike D and Ad-Rock, the Beastie Boys Book will have contributions from Amy Poehler, Colson Whitehead, Spike Jonze, Wes Anderson, Luc Sante and many more. According to the blurb, it will also include "rare photos, original illustrations, a cookbook from chef Roy Choi, a graphic novel, a map of Beastie Boys' New York, mixtape playlists, pieces by guest contributors and many more surprises." Sounds like some class of Grand Royal to us.