Lorraine Maye, the Director of Cork Midsummer Festival, previews this year's CMF programme.
The Cork Midsummer Festival (CMF) runs from 15-24 June, with this year's festival featuring 56 events at over 40 spaces. The 2018 programme for Cork's largest annual multi-disciplinary arts festival will showcase some of the most exciting national and international talent. A fusion of opera, literature, theatre, dance, music, visual art, talks and family friendly festivities, it also includes a wide range of free events.
Cork Midsummer Festival is rooted in a sense of place. It is grounded in Cork, but in continuing the city's proud heritage as a vibrant, international merchant city, also looks outward. It actively welcomes and invites the world in, embracing its unique place in the national and international landscape. CMF is a huge collaborative project - so much of the Festival is a reflection of the vision and commitment of our inspiring programme and venue partners.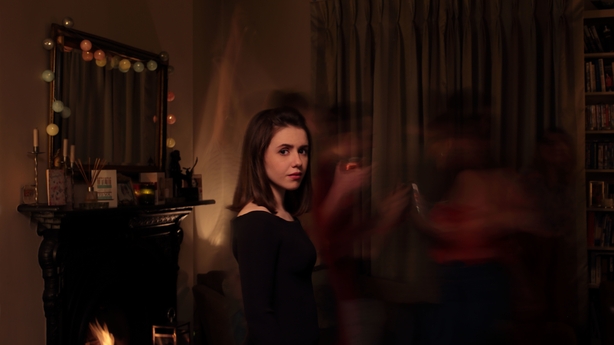 The Festival is renowned for its site-specific work and uses the whole city as a stage. For 10 days, from 15-24 June, Cork will come alive with diverse performances at interesting and unusual locations. Ranging from theatres to handball alleys, parks to bingo halls, this is about bringing communities and visitors together to celebrate art and culture. Corcadorca Theatre Company has long been associated with both the festival and the creation of incredible site specific work, and this year is no different with their much anticipated production of The Numbered by Elias Canetti at Fitzgerald Park. At Cork Opera House, audiences will get the opportunity to see behind the scenes, with their new opera commission Backstage by Ulysses Opera Theatre.
We also have hip hop/circus fusion Union Black by Far From the Norm coming to Neptune Stadium, while dance theatre company Junk Ensemble performs Man At The Door (Number 54) in Sunbeam Bingo Hall, Blackpool.
As an organisation, we are committed to platforming and showcasing the work of extraordinary artists at different stages of their careers, from acting as a major launch-pad for emerging artists to showcasing ground-breaking, ambitious work by more established artists. One of the highlights of the festival is the highly anticipated stage adaptation of Louise O'Neill's Asking for It; elsewhere, we celebrate Timmy Creed's Spliced, Katie Holly's Crowman starring Jon Kenny, and Gaitkrash Theatre's production of England by Tim Crouch. A musical highlight will see composers Peter Power and Michael Gallen join creative forces for In Clouds, to celebrate 40 years of the Triskel Arts Centre.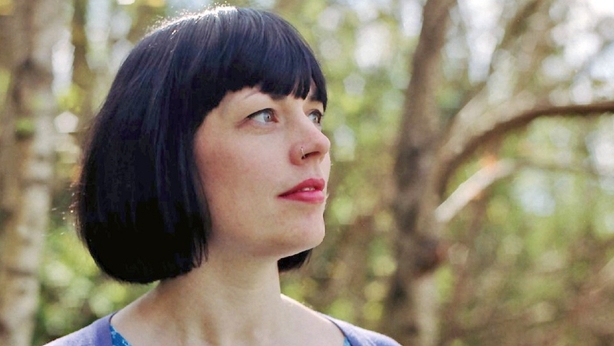 This year we also present the festival's first artist-in-residence, poet Doireann Ní Ghríofa. She will present Nine Silences with artist Alice Maher at St Luke's; A City In Flames with composer Linda Buckley at St Peter's and Life In Art, Art In Life with artist Aideen Barry at The Glucksman. Crosstown Drift returns to the Festival with an extra special A Night at the Gallery in Crawford Art Gallery with words by Lisa McInerney, Pat McCabe and more, and music by Landless and Roger Doyle.
We are also delighted to present major participatory project I Could Colour Between the Lines But I Choose Not To, which sees artists Mark Storor and Stephen King work on an installation at a house with Knocknaheeny residents.
There will also be robust discussion and vigorous, inclusive conversation. Our talks programme, City of Ideas, features extraordinary artists and creatives such as Tara Flynn and Louise O'Neill in conversation, insights from Ellie Kisyombe into the Our Table, a project set up to highlight the need to end direct provision in Ireland, and a talk with UK theatre-maker and playwright Tim Crouch.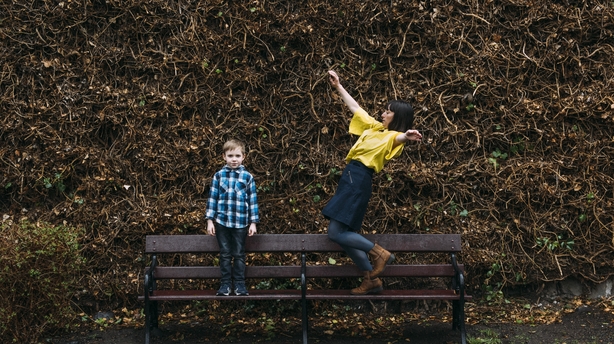 The festival has long been established as a leader in participatory events and this year sees the return of Luke Jerram, creator of last year's festival hit Museum of the Moon, who will present the premiere of a work commissioned especially for Cork Midsummer Festival. One thousand flowers will be shared on the streets and passed on from person to person – to a friend or a complete stranger – forming a unique and special moment between two people.
For families, acclaimed DJ Dónal Dineen will hold Tiny Dancer: A DJ Set For Kids, a special musical roller-coaster ride. Or, for those who want something a little gentler, Seoid/Jewel promises a musical and visual treat for an important audience with an opera for babies. Picnic in the Park – featuring special performances to celebrate 250 years of circus – is back at Fitzgerald's Park and includes the Midsummer maypole dance.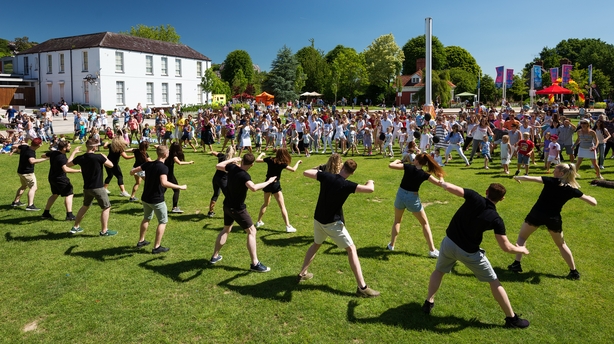 And let's not forget Midsummer's Day itself, 21 June, when events will take place from dawn to dusk. Cork schoolchildren launch art installations created for three city bridges, while an evening of music takes place at Tory Top Park, Ballyphehane, and a visual art performance entitled Rolling Hills will be held at Patrick's Quay.
There's something brilliant in the air here in Cork and you can experience a snapshot of this during the Festival from 15-24 June. Join us – join in!
Find out more about the Cork Midsummer Festival here.