Other Voices creator and Scullion mainstay Philip King writes for Culture about his newest event, Down In The City, which kicks off at Dublin's Sugar Club on Sunday, April 15th.
'I'm down in the city, you know where to find me,
I'm up on the top floor, just under the moon'
This is the refrain from Sonny Condell's timeless anthem, Down In The City, and it's the inspiration for us to take what we do to the heart of the city, to Dublin's Sugar Club for a series of evenings of songs, conversations, poems and stories.
This gang of musicians we call Scullion have been singing and playing in bar rooms, box rooms and bedrooms, front rooms and back rooms the world over for several decades. Scullion began in Ireland in the late 70's at a time of great musical innovation and flowering. The tradition was flying. Planxty, The Bothy Band and De Danann were playing really wonderful music. Mulligan Records was releasing The Boomtown Rats, The Radiators, Midnight Well, Sonny Condell and Scullion. The band was a hybrid, a coming together of different musical strands and traditions. The original group featured the piping of Jimmy O'Brien Moran and the jazz and funk influenced guitar playing of Greg Boland. But the mainstay of the band was and is Sonny Condell.
We were up and running and out on the road. A very different road to the road of today. There were no motorways and no motorway services and the traffic was chaotic. Getting there was difficult. Getting back was a challenge. Everything closed. Running out of fuel was regular. But the gigs, the shows in a whole necklace of venues and bars, colleges and clubs were wonderful in every way, sustaining, uplifting and delightful. There were no phones. When you were gone, you were gone. Nobody expected you to call. Nobody expected you to text saying 'Five minutes and I'll be there'. There was no social media - no tweets or twittering. No Facebook surveillance. No Instagram, no WhatsApp. Just a phone box with button A and button B, if you needed to make a call - and you rarely, if ever, needed to make a call.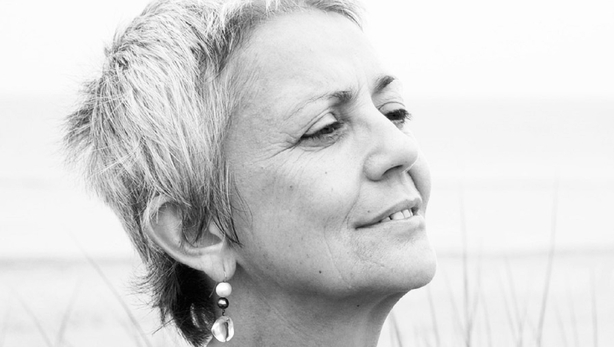 The notes we played were given and received with generosity. The contact with the audience was visceral, tactile and warm. It was remembering those timeless days that has brought us back to The Sugar Club for these Down In The City events. As the world has become a little more virtual, a little bit more augmented, a little more digital, with the attention merchants vying for our time we thought to reclaim some space where we sing and play and chat with each other and with our friends, turn off our devices and live in the present, for an hour or two on a Sunday evening. We will be coming to the Sugar Club for three Sundays, and some wonderful guests will join us. On April 15th, Dublin poet Paula Meehan will read a selection of her powerful poems. Paula's work speaks truth to power. Also joining us on the 15th, is Iarla O' Lionáird - a friend for many years, one of the greatest singers that Ireland has produced.He carries the Sean Nós tradition in his bones and strikes out to sing with the Crash Ensemble and The Gloaming.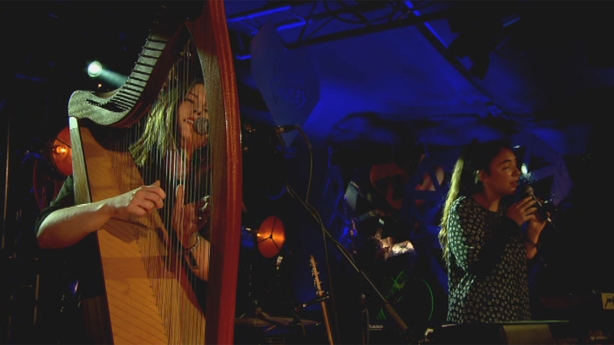 Joining us on Sunday May 20th will be Other Voices graduates Saint Sister, who again echo an ancient sound with Gemma's harp mixed Morgan's electronic kit with their ethereal voices singing out on top of this beautiful sound. Joseph O'Connor and Scullion have been in a conversation for several years. Joseph is that most musical of writers, with a deep love of all musical traditions. He writes and speaks about music with passion. On Sunday June 17th troubadours Ye Vagabonds will raise their voices to sing and musical expeditionary Caoimhín O'Raghallaigh will play his magical music for us - he makes a sound that is of its time and timeless.
Come by and lend a listening ear. There will be something of bringing it all back home. there will be something of the raw bar. Be with us, down in the city.
Find out more about Down In The City at The Sugar Club here.